More than 60 pilots made a 226km goal at the US Paragliding Nationals in Chelan on Friday 15 July 2016, making it the longest successful competition paragliding task ever flown.
Josh Cohn (US) topped the table, placing first with a super-quick time of 4h29:32. Getting to goal first but placing second behind Cohn because of fewer lead-out points was Canada's Robert Vandenbegine. In third place was Brad Gunnuscio.
The top 11 pilots – the lead gaggle – all got to goal within two-minutes of each other. Incredibly close racing for such a long task. Average speed of that gaggle was 50km/h. The majority were flying Ozone Enzo 2's, with one pilot on a GIN Boomerang 10, Britain's Harry Bloxham on a Niviuk Icepeak 6 and Australia's Steve Nagle on an Ozone Mantra 6.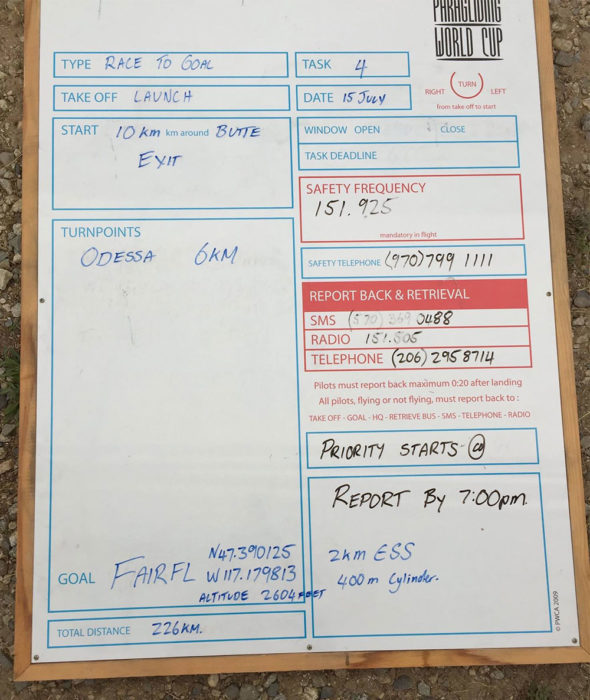 The task was a straightforward downwind race – just one turnpoint with a 6km radius at 111km was used. The end-of-speed section was 2km out from goal, with a 400m radius at goal.
First woman, and 13th overall, was Australia's Kari Ellis, flying a Niviuk Peak 4.
Father and son pair Bruce and Tyr Goldsmith also both made goal, taking first and second place in the Sports Class on BGD Cure's, EN C. Tyr, only 18, also won the Sports Class of the overall competition; his Dad came third.
It wasn't just a day for the competition gliders. Plenty of pilots made it in on EN C wings, with Lindsay Holden (US) flying a Rush 4 (EN B) to within a whisker of goal at 222.46km.
Scoring-wise the task was not quite a full 1,000-point day – first place scored 982 points. This quirk takes account of the fact that such a large percentage of the field made goal. The last pilot in took 7h21min and scored 380 points – well done JK Smith on the Delta 2!
Notably, Matt Henzi (USA) made goal at 226km and carried on – he flew a further 84k, landing at 310km in Wallace, Idaho. He set a new paragliding distance record for the site.
The task is the longest competition task in paragliding history. The previous record was set in February this year in Australia at the Manilla Open with a 215km race to goal. Thirty two pilots made goal.
Chilean and the US Nationals are no stranger to record task setting. In 2014 the competition set and completed a 200.5km task.
>> See the full task results here
>> Check pilot Tom Ceunen's Vimeo page for more great quality video from Chelan 2016
---
Advert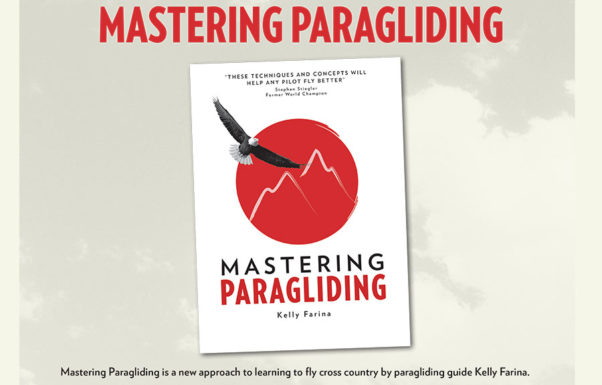 Never miss an issue
Our subscribers receive 10 issues a year, the annual Travel Guide and exclusive access to competitions and offers
Subscribe today