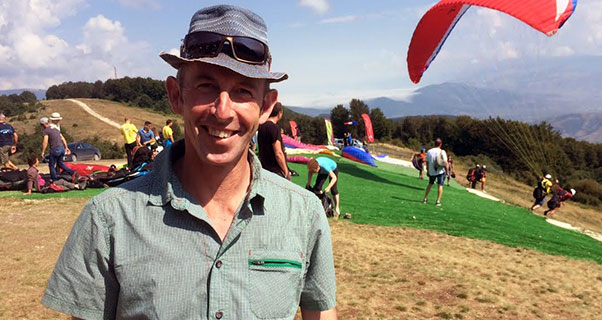 Gavin McClurg talks to Guy Anderson in the latest in his series of paragliding-related podcasts.
On the last day of the World Cup in Sun Valley in 2012 British pilot Guy Anderson disappeared in an area we call "no man's land." Three days later, in a heroic search effort involving thousands of man hours and a very fired up team Guy was found, in no small part due to his own monumental efforts to stay alive.

Guy suffered some pretty major injuries but three months later he was flying at the top of the stack at the Superfinal and hasn't looked back since. This is his story, which encapsulates over 24 years of flying history. His passion and infatuation with flying is inspiring and in this episode we get into how competitions have changed over the years, some of the more shocking episodes Guy has gone through, lessons learned from his accident, flying in wave in Argentina, the importance of FLOW, overcoming fear, how to balance work and family and still fly 300 hours a year and a lot more.