"Parafest 2018 is going to be a cracker!" That's the promise for the UK's biggest free-flight festival, being held in Snowdonia, Wales at the end of July.
With the country currently experiencing a heatwave and some excellent flying conditions, Parafest 2018 organiser Mark Meadows is excited at what promises to be an amazing long weekend.
Now in its fourth year, Parafest 2018 will be a "mini Coupe Icare", attracting an expected 300 pilots, 50 trade stands and 1,000+ more people for the bands and entertainment.
"It's a festival you can fly at," explained Mark. "The site is a massive, 600-acre ex-military airfield, with space for 200 paramotor pilots, winches and tows for paragliding, aerotowing for hang gliders, and excellent hill sites within 10 minutes drive."
He added: "As well as paragliders, hang gliders and paramotors we expect to see sub-70kg trikes and SSDR as well as a few microlights and the odd light aircraft also using the two-kilometre long tarmac runway."
As well as the flying, there will be two stages, with bands from 1pm to 1am. Alabama 3 are headlining ("We're the fellas that did that Soprano's theme tune"). Pascal Campbell Jones will be also holding the premiere screening of his new We Are The Rovers film, showcasing spectacular paramotoring in Norway.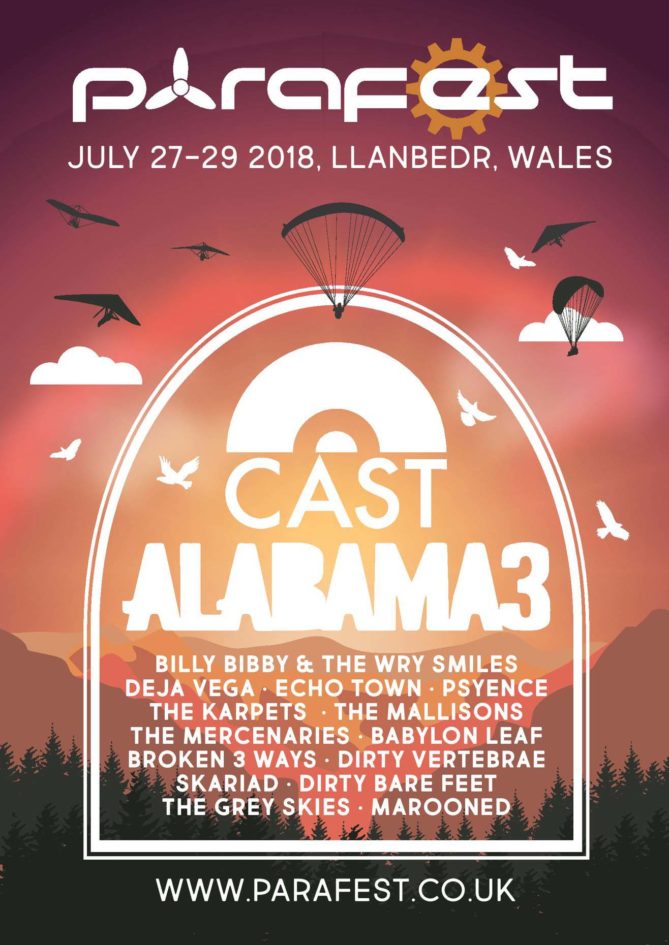 Mark, 48, ran the first Parafest in 2015, after coming up with the idea on the "long drive home" from the Coupe Icare flying festival in France. "It was just me and some friends at a fly-in on a farm," he said.
However, it has grown quickly and is now firmly backed by the Gwynedd Council local authority, which sees the benefits of attracting hundreds of pilots to this rural area.
"If the weather stays like it is it will be manic!" Mark said.
Weekend ticket prices are £65 for adults, £15 for ages 6-16, while under-5s are free. Tickets include four days of camping on site.
Pilots who wish to fly from the airfield must pre-book a weekend ticket.
For those who don't want to make a weekend of it, Sunday is trade show day – day tickets are £15.
More information at parafest.co.uk
Never miss an issue
Our subscribers receive 10 issues a year, the annual Travel Guide and exclusive access to competitions and offers
Subscribe today