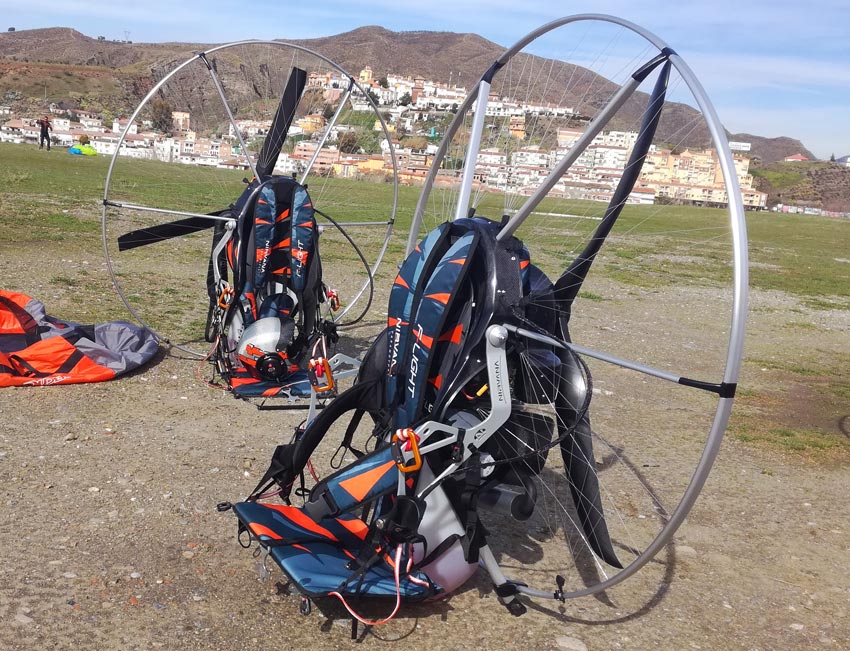 Nirvana's new lightweight low-hangpoint paramotor, the F-Light, is now in production.
It's made from lightweight materials and is very light and compact – just 20kg – yet it produces 60kg thrust. It is available with either a 160cc engine / 115cm prop for pilots up to 100kg, or 200cc engine / 130cm prop (available soon).
The F-Light has a carbon airbox, neodymium ignition, electric start, anti-vibration airlock and fully-adjustable new-design harness.
Never miss an issue
Our subscribers receive 10 issues a year, the annual Travel Guide and exclusive access to competitions and offers
Subscribe today