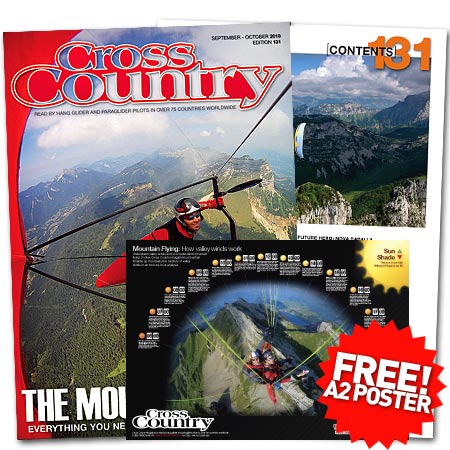 GALLERY: MOUNTAINS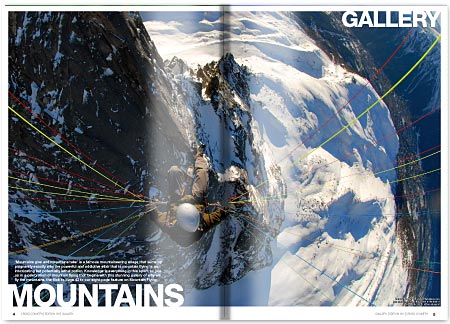 FUTURE HERO: NOVA DASALLA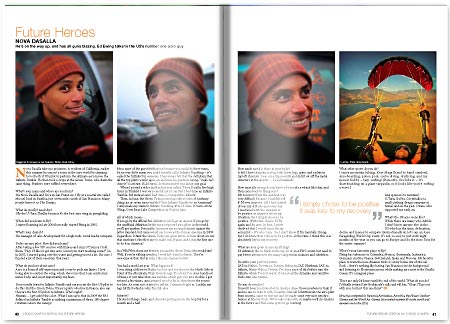 'I'm Nova and I live in San Francisco.' This Future Hero is a West Coast US acro pilot who wants to take on the world, and win
MOUNTAIN FLYING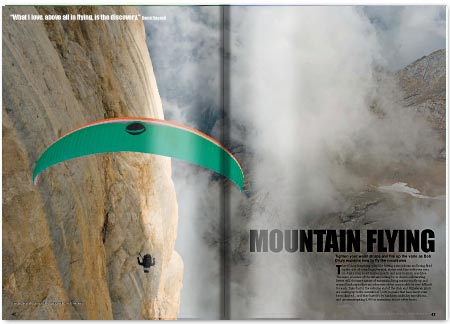 Your complete guide to flying the mountains, with advice from some of the best in the sport.
INFINITE TANDEM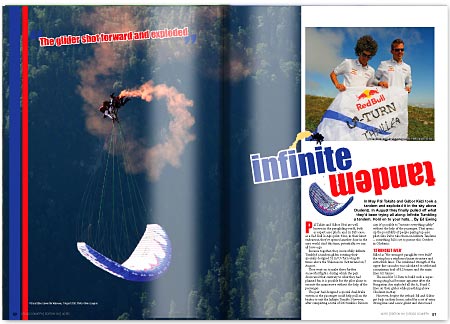 'It's working!' Take one tandem and explode all the lines. Survive. Do it again. Pal Takats and Gabor Kezi see double
HANG GLIDING EUROPEANS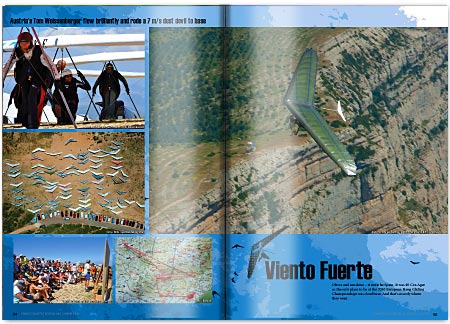 Ager delivered a brilliant competition and Gerolf Heinrichs emerged the winner. Viva Espana!
THE XC FILES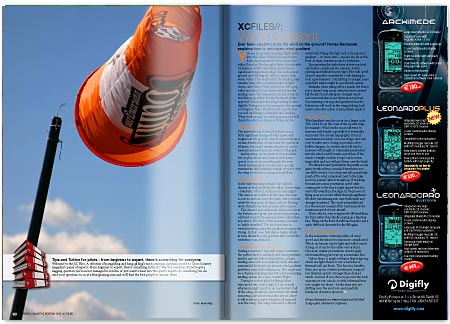 Pod harnesses, wind shear and dust devils
BETWEEN THE SHEETS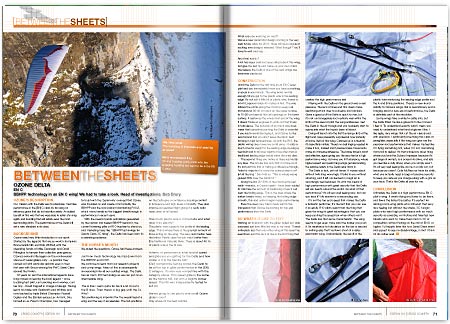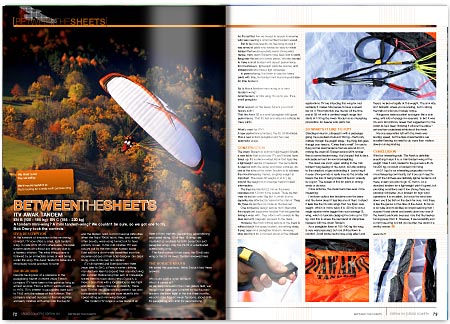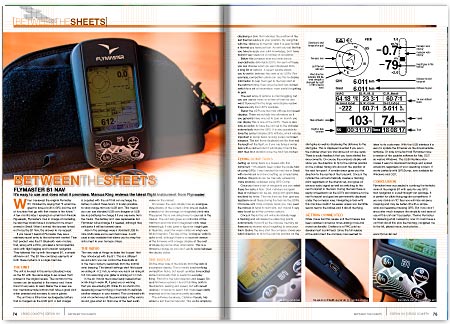 It's here. Ozone's Delta (EN C) is reviewed by Bob Drury and Marcus King. Plus, the ITV Awak tandem and the Flymaster B1 Nav flight instrument
Plus PWC Update, PG Pre-worlds, 312km in Piedrahita, El Yelmo festival, self d-bagging and all the latest new products and news from around the globe.
Not a subscriber? You can subscribe online at www.xcshop.com/subs. If you subscribe now you will automatically be entered in our prize draw
You can buy this individual issue here in paper form and in digital format here
The printed version of Issue 131 comes with a free A2 poster "Mountain Flying: How valley winds work"