Maxime Pinot won the 2023 edition of Bornes to Fly, ahead of Tanguy Renaud-Goud and Patrick von Känel. Laurie Genovèse was first woman in 15th place overall. 
Annecy's infamous hike-and-fly race is celebrating its tenth anniversary this year. The course for 2023's event was a cat's cradle, starting and ending at Talloires and weaving its way back and forth around nine turnpoints.
Athletes had from 8am on Saturday 6 May, until 4.30pm on Monday 8 May, to complete the course. There was good flying to be had in strong conditions on the first day, then rain came in on day two.
It was Damien Lacaze who found himself out front on Sunday afternoon as conditions deteriorated. Sitting out a heavy rainstorm for a couple of hours in a mountain hut on the Aravis, he was caught up by Maxime Pinot, Tanguy Renaud-Goud, Patrick Von Känel and Michal Gierlach. Eventually the rain stopped and they launched from Colomban and flew down to Thônes, by which time it had started to rain again. Their race then turned to road-running. With an injured knee to protect, Damien knew a win was out of the question.
Maxime Pinot made goal first, followed by Tanguy Renaud-Goud. Sneaking in a flight from the Parmelan, Patrick Von Känel flew over Damien's head to take the third podium spot. Damien took fourth, Michal fifth.
The event has become a test ground for Red Bull X-Alps athletes, keen to hone their strategies and team logistics, in the weeks leading up to The Big One. The level is very high, to say the least.
Of the 97 pilots that set off from Talloires, eighteen made goal.
RESULTS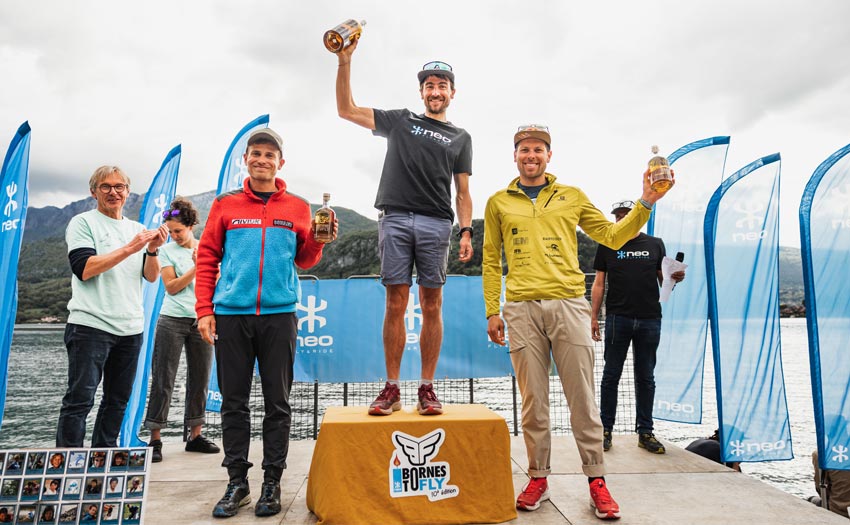 OVERALL
Maxime Pinot (FR)
Tanguy Renaud-Goud (FR)
Patrick Von Känel (CH)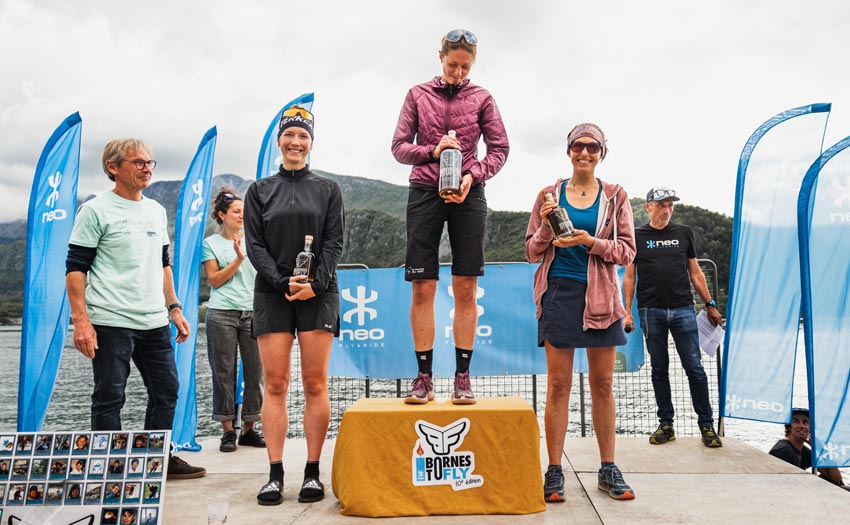 WOMEN
Laurie Genovese (FR, 15th overall)
Anna Berger (DE, 20th overall)
Melina Vinci (IT, 39th overall)
All the results can be seen here.