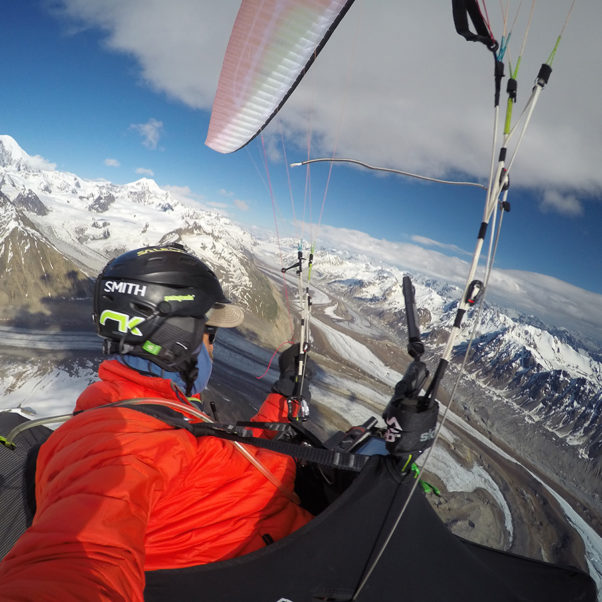 This is Gavin McClurg in deep in Alaska on a marathon month-long traverse of the Alaska Range last year.
He has been touring his 52-minute film North of Known to paragliding clubs and adventure audiences in California and Oregon.
This week he is hopping across the Atlantic and bringing his unique presentation to Europe.
A mix of stunning visuals, insightful commentary and some pretty big laughs he is already sold out in two of his three venues.
However, if you are in or near Bristol, SW England on Thursday 6 April 2017 then you can still catch him at The Station showing on the big screen there.
Buy tickets through EventBrite.com.
After the UK Gavin is off to Sweden – check Cloudbase Mayhem for dates and times.
As the Red Bull X-Alps rolls around again this is a one-off opportunity to catch up with one of the true top guns of adventure flying.
Hope to see you there!