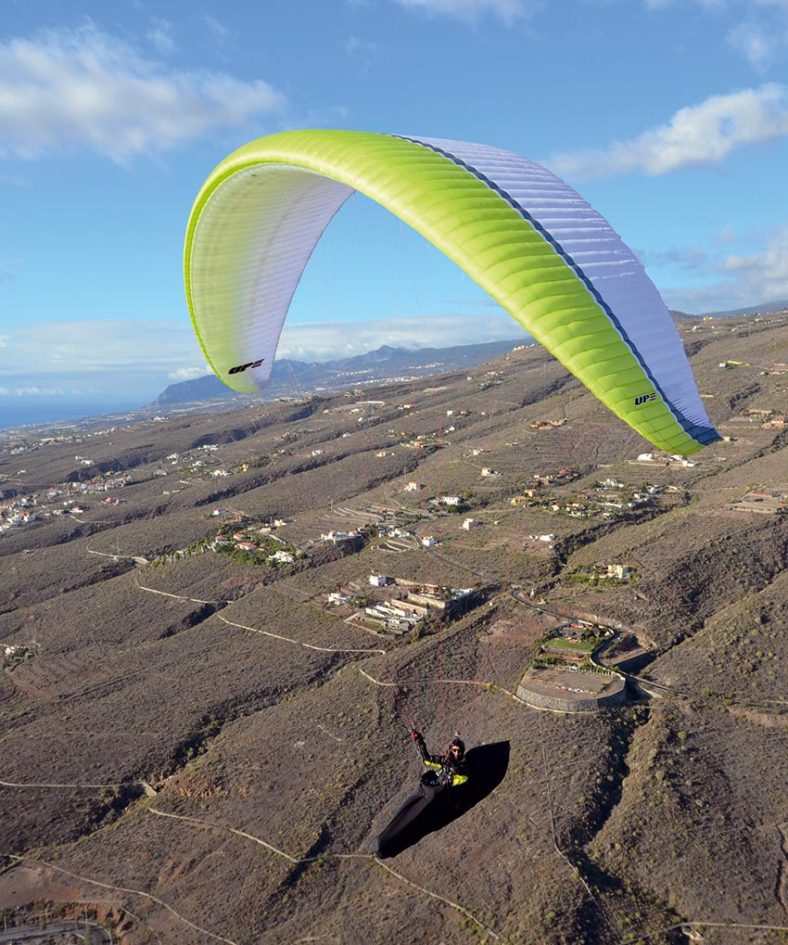 UP have announced that their new two-liner XC and competition wing, the Meru, will be released in M and SM sizes in March 2018.
It has 84 cells and an aspect ratio of 6.9, with an optimised inner structure including upper and lower surface rods.
"We have done everything to decrease drag and increase performance while making a wing that is solid and collapse-resistant in turbulence", UP say.
The leading-edge cells feature LE 3D panel shaping, "an innovative negative shaping, leading to a cleaner and stiffer leading edge".  Unsheathed, optimised-diameter lines and low-drag line connections keep drag to a minimum.
UP say the Meru has their signature handling, "agile, direct, and fun," and a low-pressure speed system to allow you to fly around fast all day. It's fitted with B-riser handles to control the angle of attack while on bar, meaning you don't need to take your foot off the gas even in turbulent conditions.