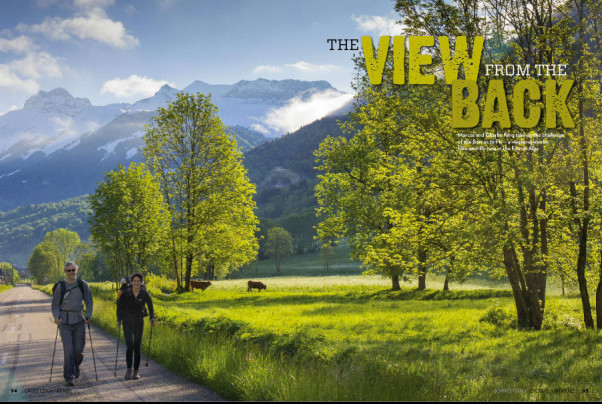 Cross Country's Marcus and Charlie King entered this year's Bornes to Fly weekend-warrior hike-and-fly race with a tandem wing. The race started in torrential rain from the shores of lake Annecy in May. 
As X-Alps competitors Stanislav Mayer and Eric Rehnfeldt, along with around 90 percent of the field, sprinted nimbly out of the start gate in the pouring rain and ran along the edge of Lake Annecy with a certain grace to embark on the 133km task, Marcus and Charlie very soon found themselves keeping up a less superhuman pace at the back of the pack, a position which has its pros and its cons.
Having been in the pack may have helped them avoid a costly mistake near the start. A clever shortcut that looked oh-so-good on the map resulted in a lot of boggy mud-climbing and slipping before it became totally impassable, followed by a u-turn back to the village where a local informed them that "a lot of other people with bags like yours went that way". A couple of hours ago!
However, dragging themselves up the first high col in deep snow and fog as dusk and the cut-off time were looming, the back-of-the-pack position meant the benefit of  60 pairs of footprints in the snow, showing the way to go. Hoorah!
Read about the trials and tribulations of a couple of 'normal' pilots and not overly trained walkers doing a three-day hike-and-fly race, and get their supporter, Sophie Tudor's opinion, in issue 162 (August 2015), which is out now.
---
• Got news?
Send it to us at news@xccontent.local.
Subscribe to the world's favourite hang gliding and paragliding magazine home
Never miss an issue
Our subscribers receive 10 issues a year, the annual Travel Guide and exclusive access to competitions and offers
Subscribe today