Who – or what – first got you into flying? That sun-streaked mountain on the horizon? Watching a buzzard float beneath endless cloud streets? Whatever the answer, chances are you don't regret it. Flying is pure magic, and this issue will help you capture that exhilarating feeling of discovery over and over again.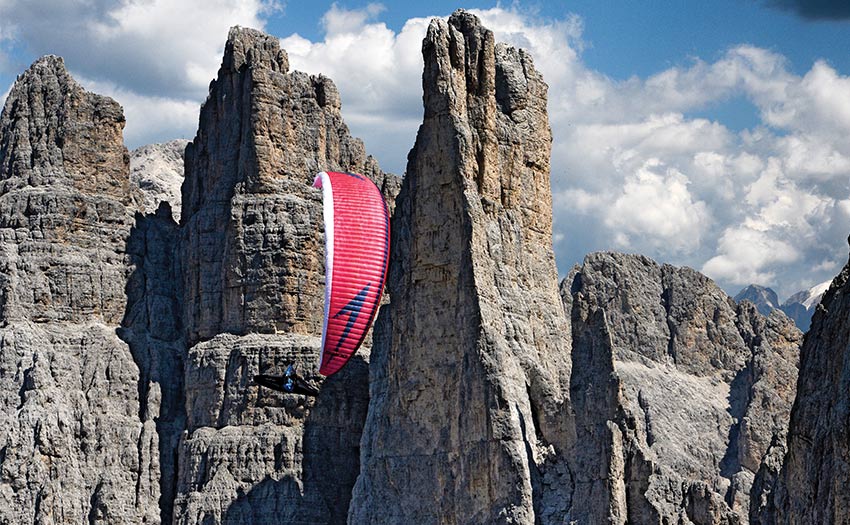 "The Tschafon Hut is my secret flight area – and why I share it here is easy to explain. It can only be reached by a steep, two-hour walk. Whoever suffers this is a real aviator and welcome here." Dolomites veteran Michael Nesler explains how to escape the crowds in the Fassa Valley this season and explore the region's sensational, best-kept secrets.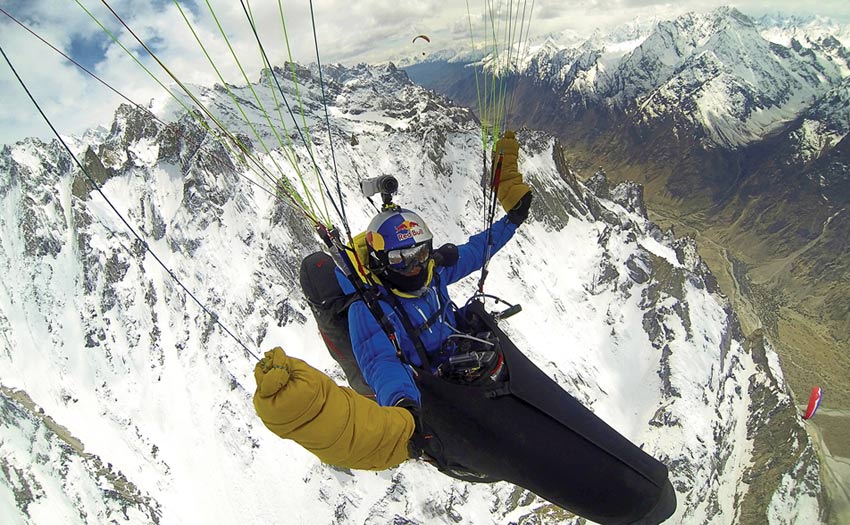 "Do cold hands reduce our ability to make the right decisions? Is repeated exposure to cold causing long-term damage to our digits? Does flying high and cold affect our survival prospects in an accident?" The Free Flight Physiology Project's Dr Matt Wilkes was determined to find out – and uncovered the science behind cold hands and what we can do about them in the air.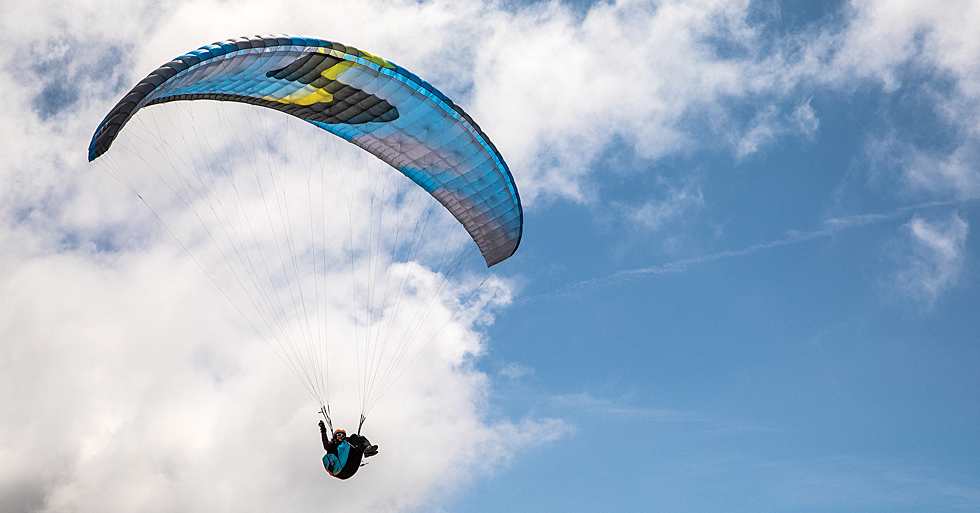 "I really enjoyed the Kudos. It feels safe and reassuring, and its speed and agility make it fun to fly, but also make it safer by giving the pilot the means to go where they need to and be in charge of the wing, not the other way round." Sky's Kudos should make the shortlist for anyone hunting for a new low-end EN-B, says Charlie King.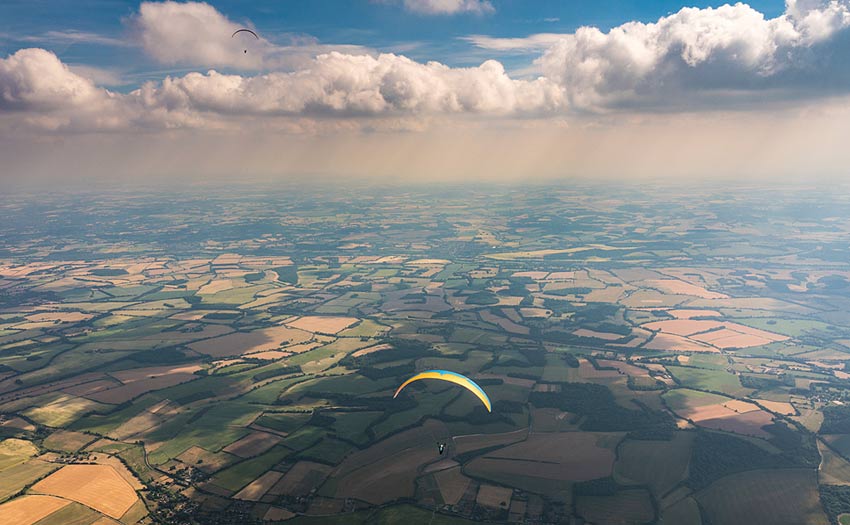 "I looked down at the cruise liners – and I could see the whole island ahead of me: our house on the eastern end. But then my sink alarm came on. I'd dropped into the sea breeze and my easy glide wasn't feeling so easy any more." Jim Mallinson had long dreamt of flying home to the Isle of Wight – and crossing the daunting stretch of open sea surrounding it. Here's how he (finally) did it.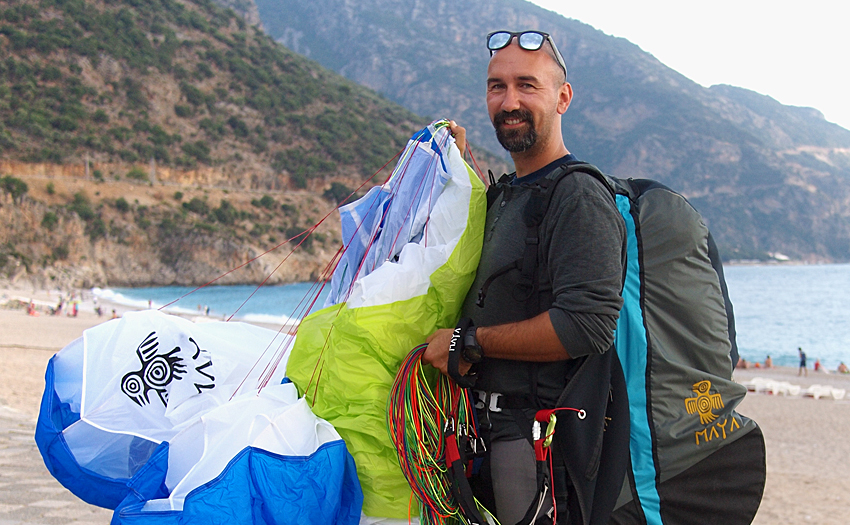 "I finally decided to start a company making paragliders. Remarkably, in Turkey there is no paraglider manufacturer while there are around 20,000 pilots. After five years as a tandem pilot, I thought: if I don't try, the idea will always stay in my head and I will never know if I would succeed. So I just started." Can Ergin reveals how he made the leap from nuclear engineering – to founding Maya Gliders.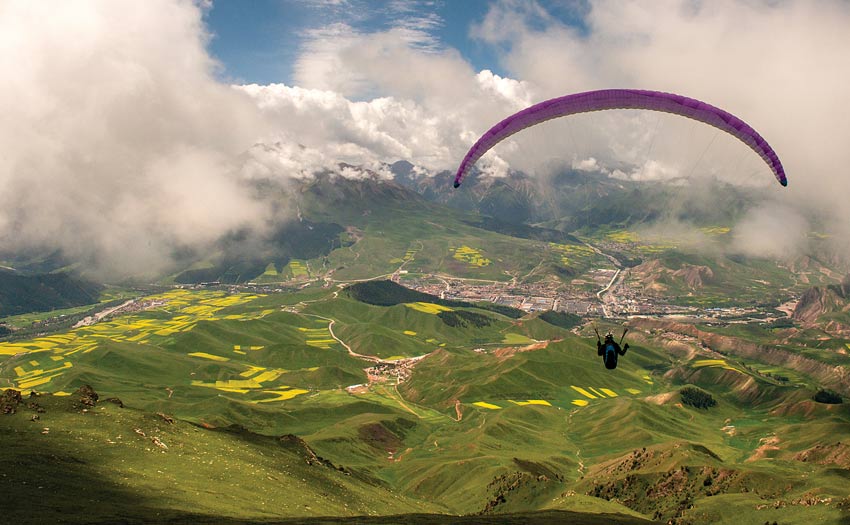 "The call sounded: 'We go flying!' The pilots were loaded into pickups and we drove up to take-off at about 4,000m. It was gigantic, a grassy slope with space for hundreds of paragliders to take off." Till Gottbrath travelled to China's inaugural Coupe Icare – and found a landscape, and skies, to fly for.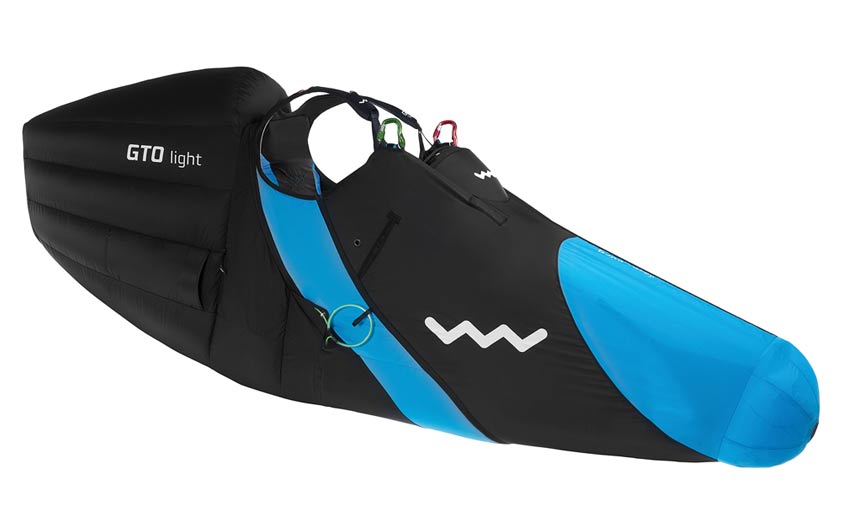 "Overall, very impressed! I've been looking for a light harness with a fairing for ages – it seems brands have been a little slow to cotton on to the huge potential for this market segment – and Woody Valley have nailed it first time." Hugh Miller clips in for a test flight in Woody Valley's GTO light harness.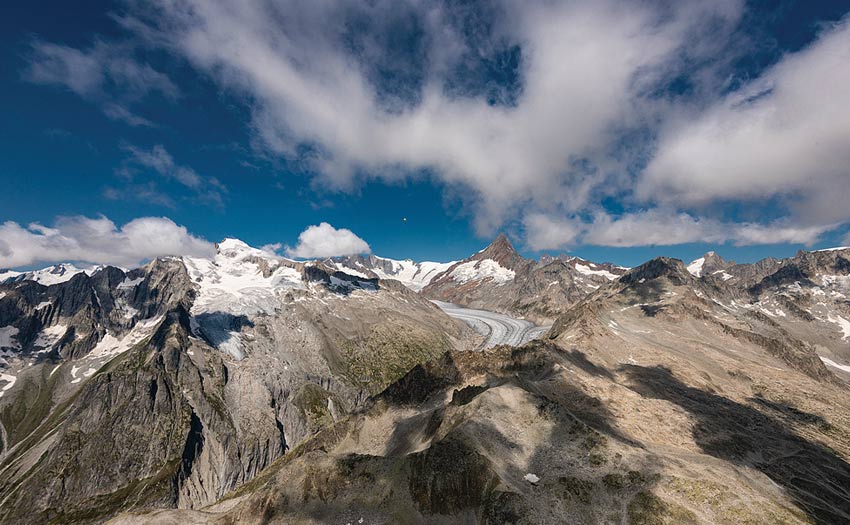 "Your first big trip away from the known can be daunting. There's the simple stuff, like what to pack, but there's a lot that's harder to pin down. Do I have the skills? What are the weather resources? How to get to launch? Do I need a guide? Should I forge it alone?" Vol-biv veteran Gavin McClurg gives his top tips for breaking new trails – with your paraglider.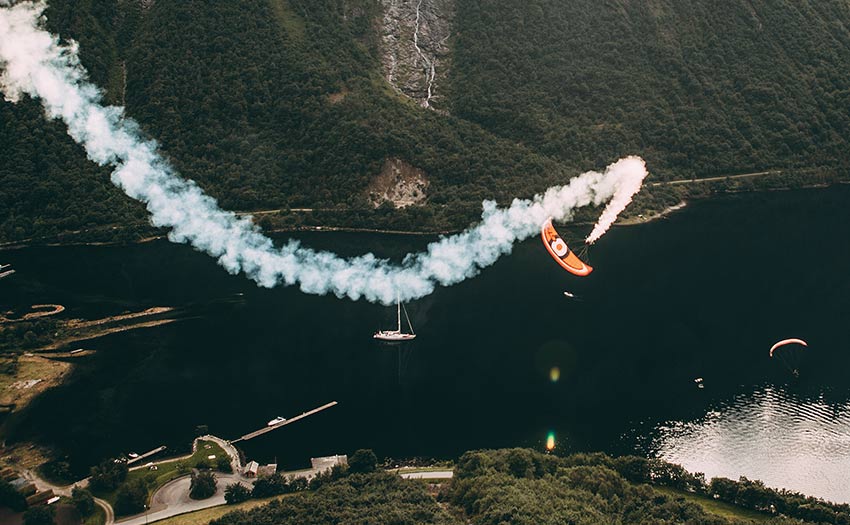 "We flew above the peaks in the morning and every night we were treated to an incredible display of Northern Lights. But it wasn't all fun. As the boat battled the weather, a 3-5m swell saw everyone lose their sea legs – and their stomach contents." When Pascal Campbell-Jones went north by sea and sky to Norway, he was so awestruck he made a film about it.
"How much time does the average pilot spend below 50m AGL? I'd estimate something like 50% of all the airtime gained worldwide. With this in mind, it is clear that we cannot accept that major flight incidents are inevitable." Bruce Goldsmith reveals why zero tolerance for serious incidents in flight is a keystone of paragliding – and why everyone should focus on active piloting.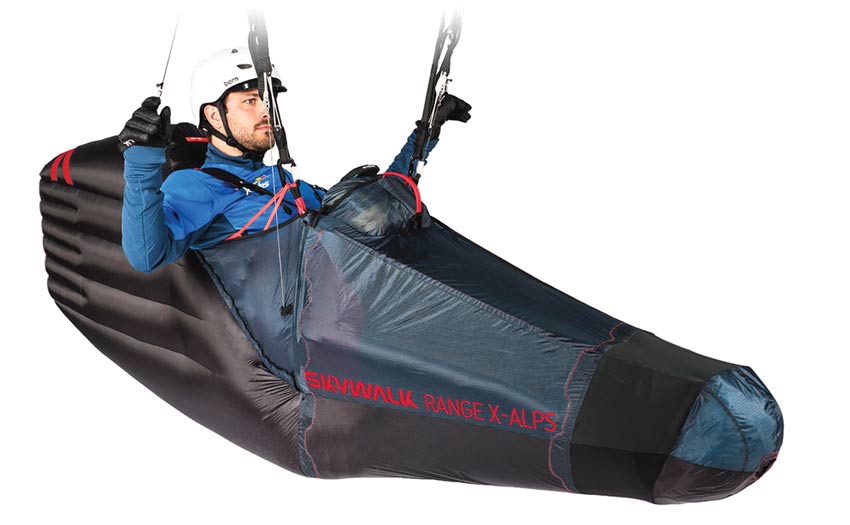 "I'm amazed by the technology and effort put into developing this harness. It's a great balance of weight versus purpose, not only for vol-biv gurus, but also for weekend pilots looking for that magical combination of light weight plus performance." A 1.7kg, high-performance harness? It's got to be the Skywalk Range X-Alps 2, says Seb Ospina.
"It makes sense to look for a low save over the downwind end of a dry field – but don't be surprised if the best lift has drifted several hundred metres over the irrigated field behind it." It's the best feeling in the world, but if you want to catch that low save, you need to understand the terrain, says meteorologist Honza Rejmanek.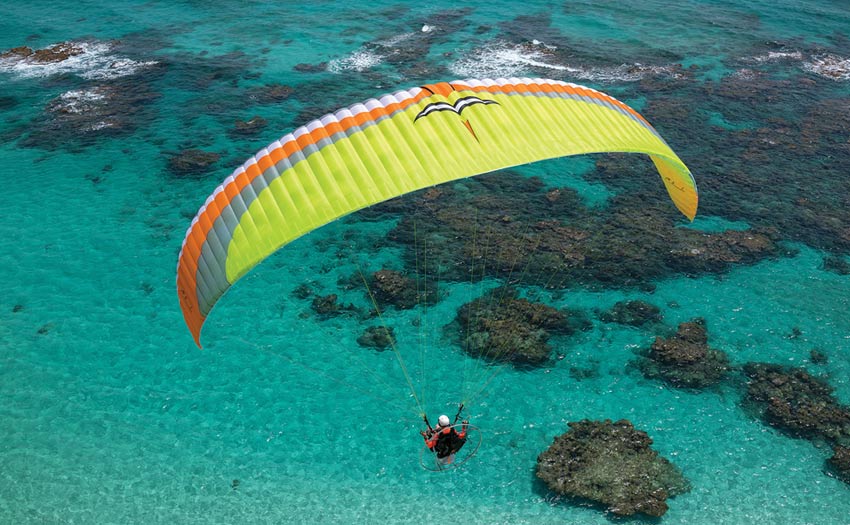 "This is a very good all-round wing that will keep most pilots entertained. The great launch and landing behaviour, plus good stability, mean it isn't out of reach of relatively low airtime pilots." Marcus King gets his motor running and trials Mac Para's new Colorado PPG wing.