Stop to listen, and we can all hear our hearts pounding away on launch. Why? Because free flying to cloudbase is one of the most exciting things on Earth. If you need any more convincing, here are a few, truly spectacular, reasons why…
"As a doctor, I started to wonder what if we better understood what happens to our bodies in flight. Maybe with a better appreciation of the context in which our brains make key decisions, we can further improve our safety – and performance." Dr Matt Wilkes shares the results of his ground-breaking Free Flight Physiology Project – with a little help from Tom de Dorlodot, Horacio Llorens and a host of other pilots.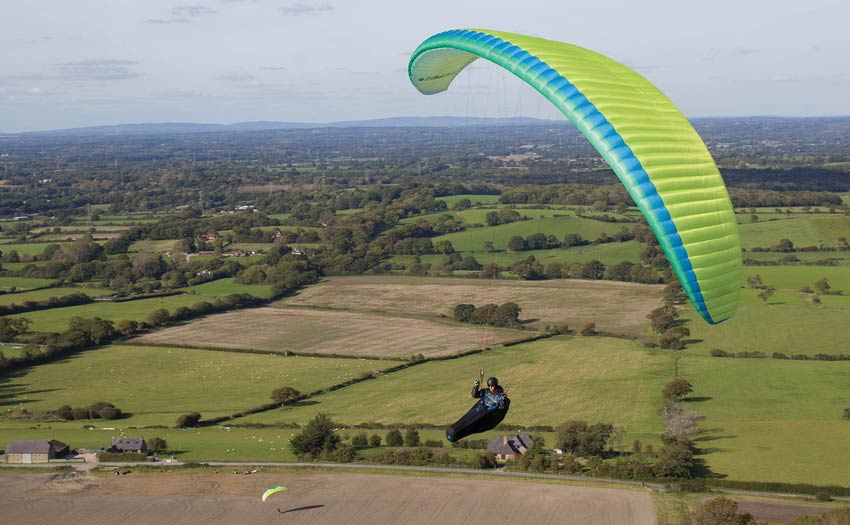 "Even as a pilot pretty smitten with his two-liner competition wing, I was pleasantly surprised with the Optic 2. Its handling is far more precise and direct than I'd expect. The talented intermediate pilot, flying it at the middle of the weight range, would have a lot of fun with it." Hugh Miller goes sky high, smiling, on Dudek's mid-B.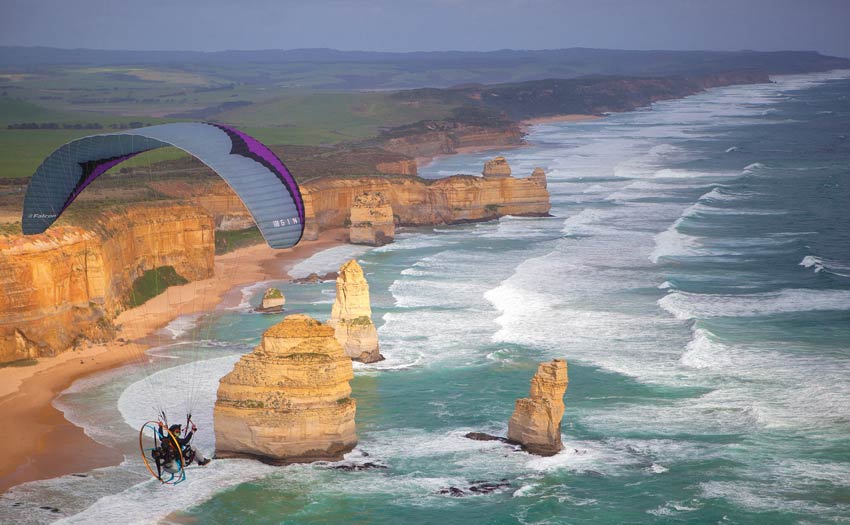 "It would have been a cold swim back to the coast had our engines failed, but how many opportunities do you get to fly over humpback whales in their element? There were 12 of them, swimming and breaching – and just writing about it gives me goosebumps." When Glenn Tupper went to Australia to fulfil a childhood dream, he knew it would be epic, but the journey truly took his breath away.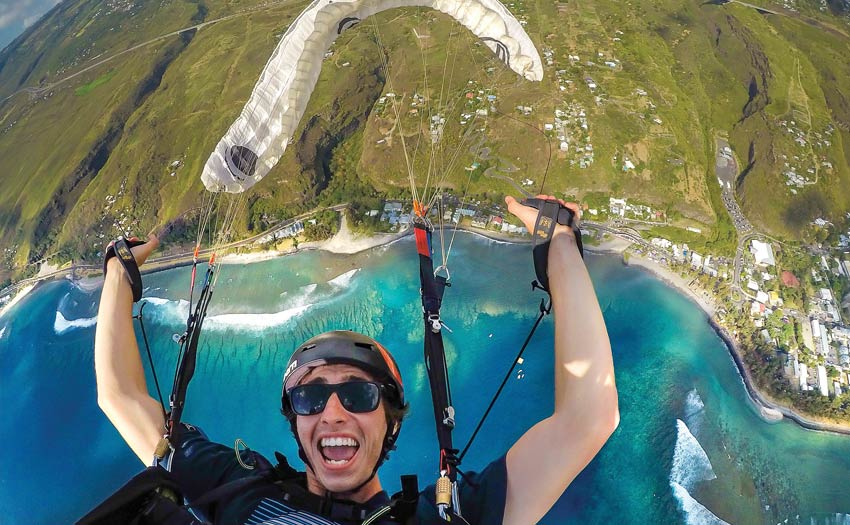 "Iquique is the very best option for acro training and wagga flying in winter. The only drawback is the price of the ticket from Europe and the fact you can't really go for a weekend." Our in-house acro star, Théo de Blic, shares his top flying destinations to stay sharp in winter.
"A two-liner from Australia? Yep, the newly certified XCRacer is just that." Founder Felipe Rezende explains why new paraglider manufacturer Flow Paragliders are looking to make waves.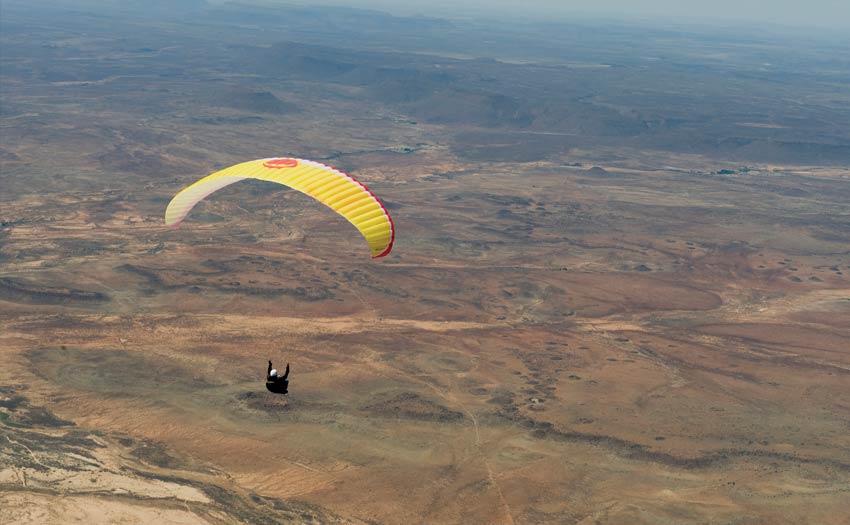 "I ticked past the first 100km, but I knew the day offered a far bigger reward. Then I hooked up to a nice cumulus and climbed like flicked snot to 4,500m." 19-year-old Kelvin van Baalen recalls the day he flew a whopping 300km from Copperton, South Africa – and how good the beer tasted afterwards.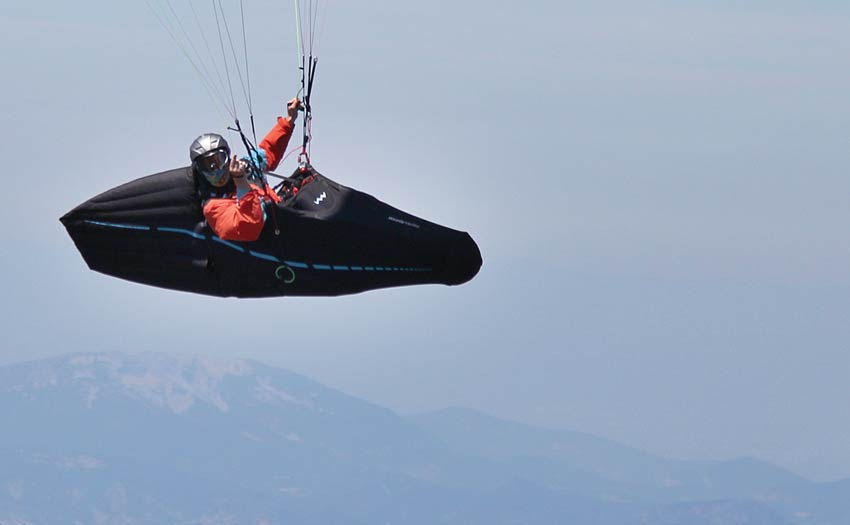 "Gliding well is a skill that needs to be learned. The secret is to get the glider to cut smoothly through the air, just like it's on rails." Gliding's the easy bit, right? Wrong, says Bruce Goldsmith. It's a precision technique that can make the difference between a record-breaking flight and an afternoon on the deck.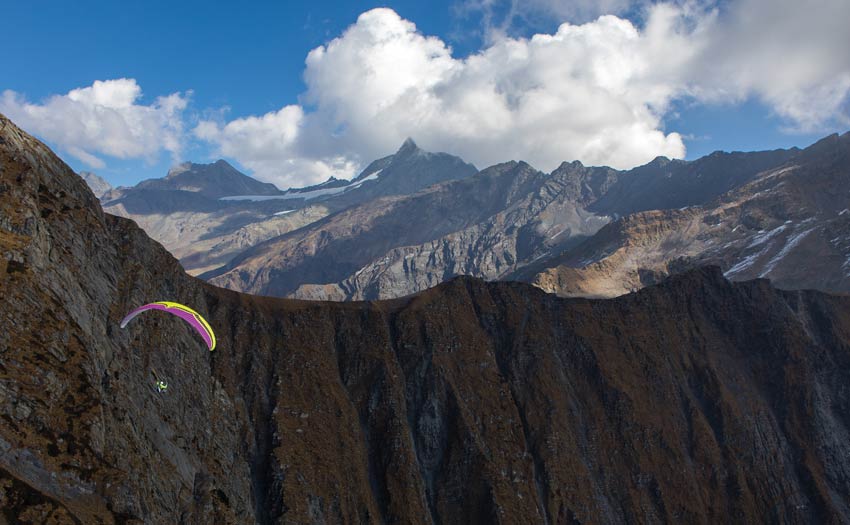 Every autumn, Bir attracts an adventurous tribe of vol-biv pilots who take to the peaks to break new trails and fly some very big skies. Photographer Jorge Atramiz joined them.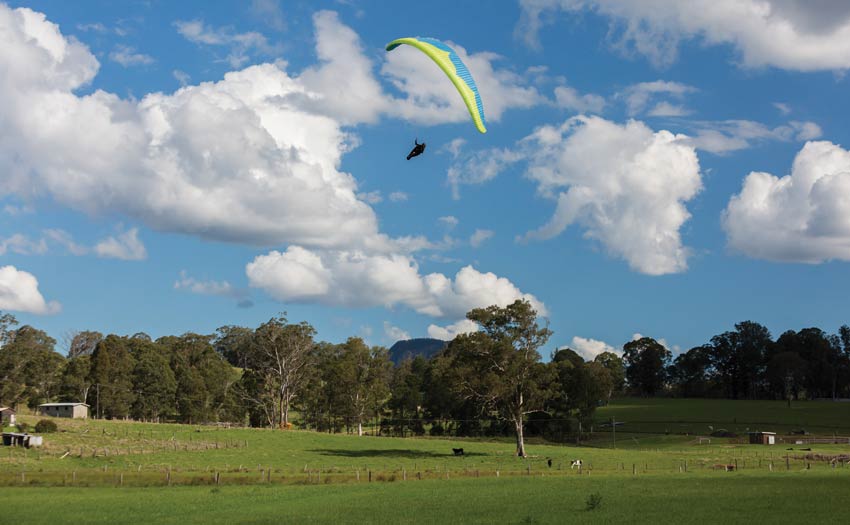 "They say the first climb is always the best, but the second one is always better in paragliding. The second thermal confirms you're on a journey. You're not a dandelion in the wind, you're a pilot on a mission." Allen Weynberg delights in the (relatively) simple pleasures of making the second step to a great flight.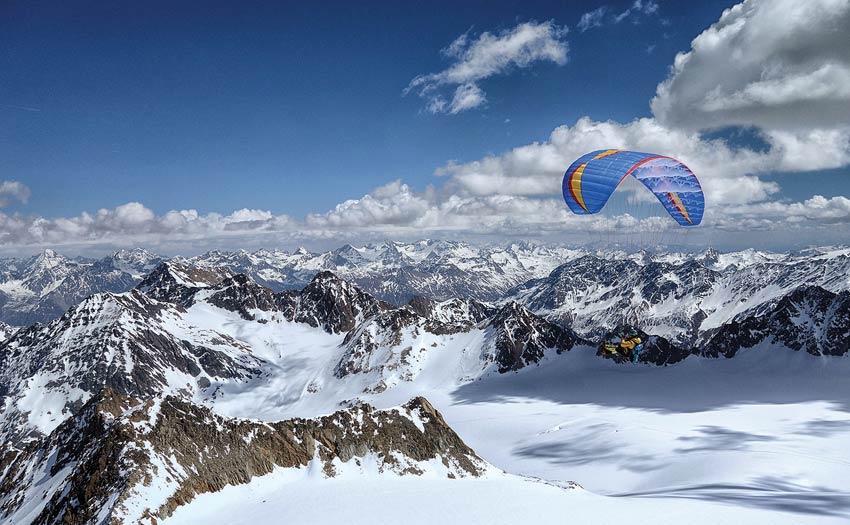 "The idea of the Seven Summits expedition is to climb and fly down from virgin summits on each continent. Virgin summits means nobody has been on them before." Michal Sabovcík and Juraj Koren are en route to Antarctica as they embark on a three-year flying odyssey across all seven continents. So what does it take to fly at the very ends of the Earth?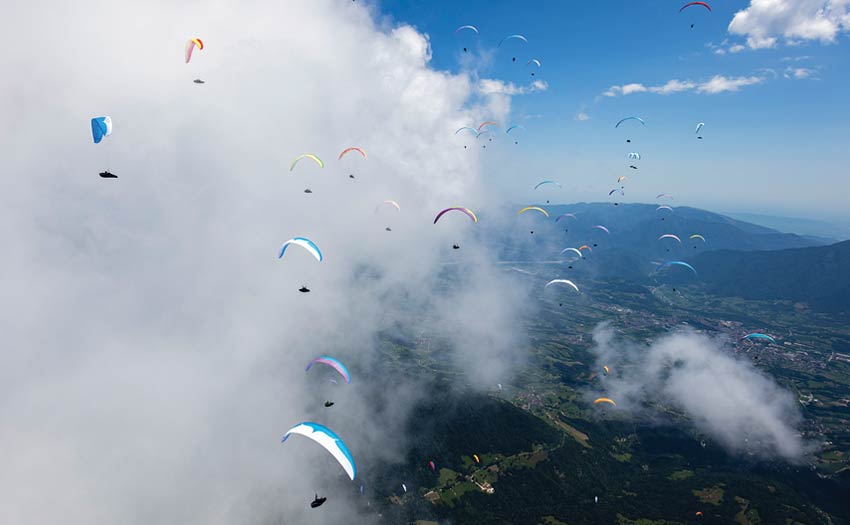 "Muscle memory obviously helps us take care of some of the more physical aspects of flight, but I'm increasingly convinced that intuition is a key part of paragliding well." Veteran pilot and psychologist Hugh Miller explains why flying with your gut can be more effective than flying by the book. So go on, trust your instincts.
"'Daddy! Watch out! He's attacking!" When Magadalena Maciejewska moved to Tenerife with her family she soon discovered a new, more inclusive way of exploring the mountains with a paraglider – and that children make excellent eagle alarms.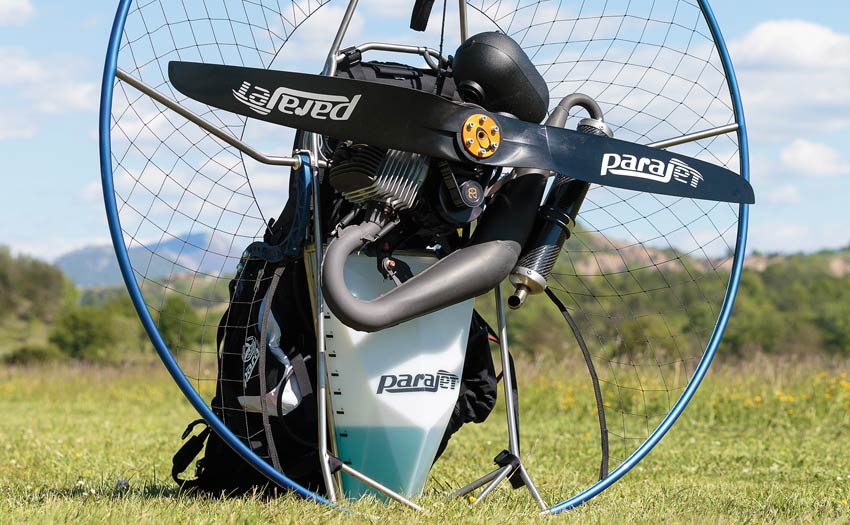 "The finish is without flaw. Even if it's not the lightest machine, the level of comfort cannot be dismissed. The Parajet team truly shines through." Frank Simonnet gives Parajet's new Maverick a resounding thumbs-up.