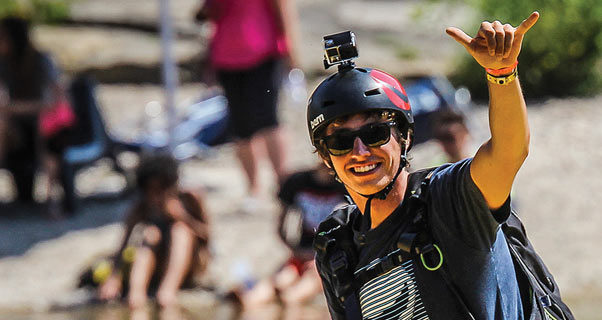 Théo de Blic has joined Cross Country Magazine as the magazine's new acro voice. He will be writing a regular slot on acro paragliding every other issue, starting with issue 179, May 2017.
A member of the French acro team and a regular on acro podiums on the competition circuit, he is one of the top acro pilots in the world. A natural communicator, he will be bringing his insight, knowledge and humour to the magazine's pages.
Théo joins regular columnists like former Paragliding World Champion Bruce Goldsmith, National Geographic Adventurer of the Year 2015 Gavin McClurg and Red Bull X-Alps veteran Honza Rejmanek, as well as others, who write regularly for Cross Country.
In his first column Théo answers that eternal question … how do I become an acro pilot?
"Learn all there is to know about rescue parachutes…" he writes, "there's no shame in ending up under your reserve – it's happened to me 10 times already!"
Welcome aboard Théo!
Find out more, subscribe, and never miss an issue
Never miss an issue
Our subscribers receive 10 issues a year, the annual Travel Guide and exclusive access to competitions and offers
Subscribe today