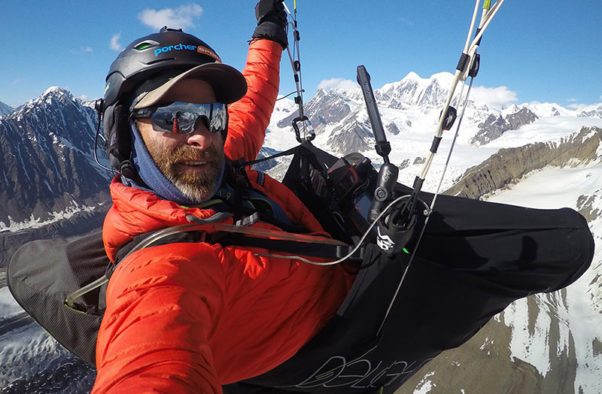 Cross Country magazine's editor Ed Ewing talks to vol-biv adventurer Gavin McClurg about his 750km Alaska expedition in the latest Cloudbase Mayhem podcast.
Gavin is a regular contributor to Cross Country magazine, and writes a column for the magazine every other month.
A veteran podcaster, in the past year he's interviewed some of the top names in the sport for his series, Cloudbase Mayhem. This time, the tables were turned!
He writes:
Cloudbase Mayhem fans, we turned the tables this week as Ed Ewing at Cross Country Magazine generously offered to interview me about the Alaska Traverse with Dave Turner. We talk about the Red Bull X-Alps, a very close brush with death on a river in Mexico, how my obsession with paragliding started and find out what led to this six-year pursuit of a pretty hair-brained idea- to traverse the full length of the Alaska Range by paraglider and foot. Find out what went right, what went wrong, what gear was used, what happened after Dave had to leave, and hear some pretty wild stories of what went down. I think this episode will make you laugh and it will certainly make you shake your head. Hope you enjoy!
Never miss an issue
Our subscribers receive 10 issues a year, the annual Travel Guide and exclusive access to competitions and offers
Subscribe today