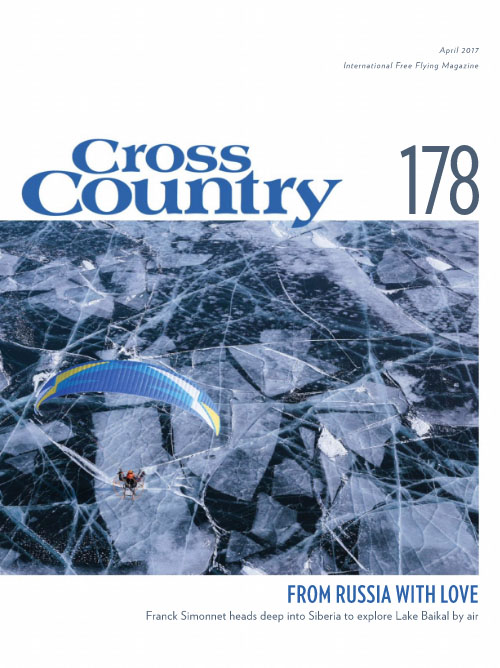 Flying is about making connections – with ourselves, with others, and with nature. They are connections that make us feel alive, that spirit us away from the worries and the rigmarole of everyday life, that make us laugh out loud among the clouds where no one else can hear.
Cross Country is about building and strengthening these connections – with your skills and gear, with like-minded pilots, and with the spectacular destinations that free flight brings within our reach. The latest issue is out now – here's what's inside…
---
"Eating helps fight off the cold, although I struggled to appreciate the jellied fish which had a very strong taste, even when served very cold, and which had to be softened with a hammer." When's the best time to fly Russia's Lake Baikal, the world's deepest freshwater lake? In mid-winter, of course, when it's frozen solid, say pioneering paramotor pilots Julien Barbier and Franck Simonnet.
---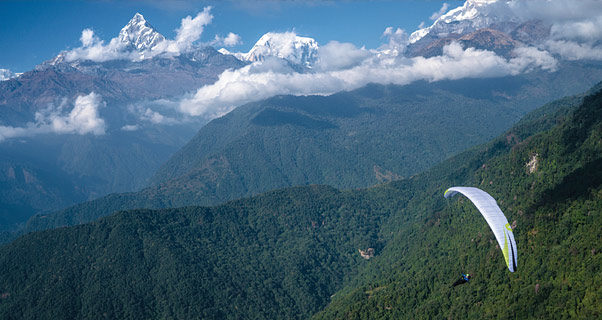 "I can see why Skywalk give their gliders spicy names, although I think 'Poison' is a bit much! The wing is pretty hot compared to her peers, but she is exciting and a blast to fly." Ali Andrews gives his verdict on a rip-roaring month in Nepal with Skywalk's lightweight EN-D: the Poison X-Alps.
---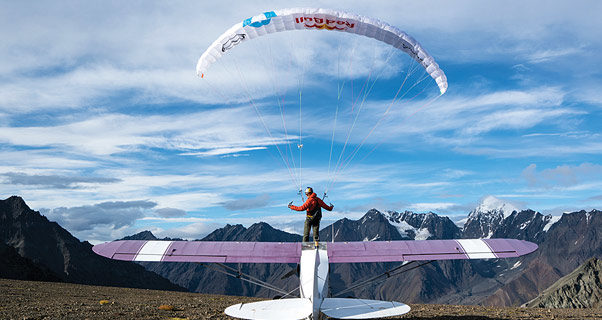 "Landing a Super Cub on a mountain top is a similar feeling to top-landing a paraglider on a small remote mountain somewhere in the Alps." Paul Guschlbauer tells how he explored the Alaskan wilderness's untrammeled flying sites – in a Super Cub bush plane.
---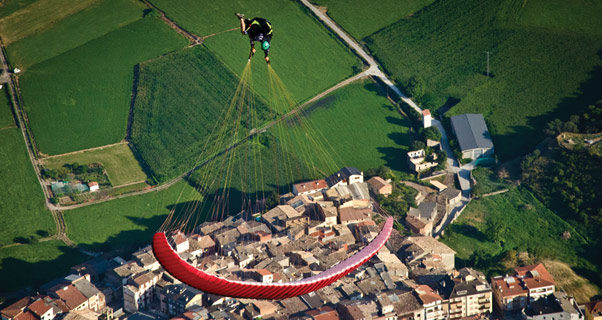 Acro and competition photographer Julian Cisterna tells us how he captures those amazing moments, why it's not so different from shooting a wedding and what really happened when he top-landed Mont Blanc.
---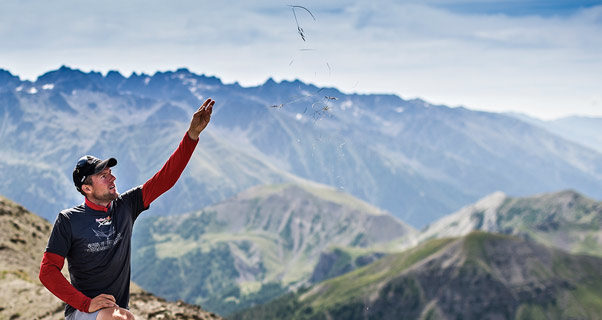 "The average intermediate pilot knows just as much as Chrigel knows, he just executes it all better." If you really want to get to the bottom of why you're not keeping up with Chrigel 'The Eagle' Maurer, says Gavin McClurg, you need to start with the simple things – it's called training.
---
'You're gonna film and fly paragliders in Iran? You're crazy!' Nick Greece was obsessed with the idea of flying in Iran, but as a US citizen it was almost impossible to visit. But 18 months ago a thaw in diplomatic relations allowed him a rare sporting visa, and a chance to fly in a country he knew little about. His discovery? That passports are made of paper, and that paragliding trumps politics, every time…
---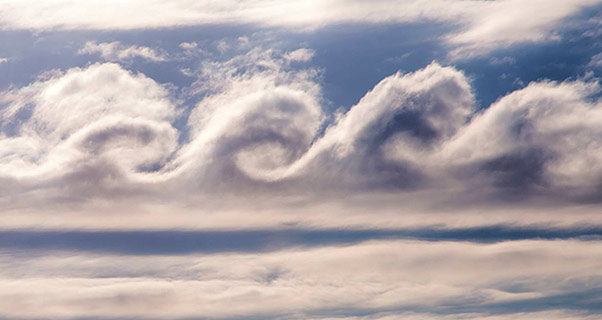 "There is a particular type of cloud that offers insight into what turbulence might look like." Our in-house weatherman Honza Rejmanek introduces the billow cloud, or Kelvin-Helmholtz, and explains what it can teach pilots about the often invisible perils of turbulence.
---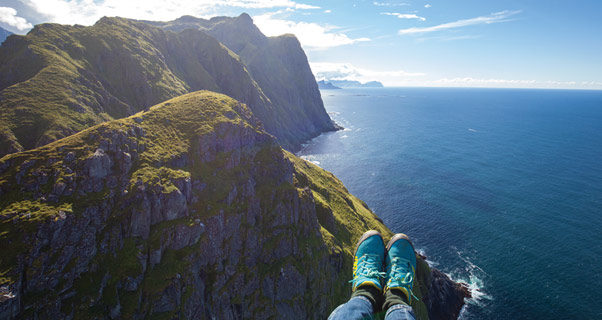 "We watched as the sun flirted with the horizon. It gave a gentle touch and began its return to the sky. It was 2am and we were still checking the flying conditions." Jorge Atramiz finds a flying Viking paradise in Norway's Lofoten islands.
---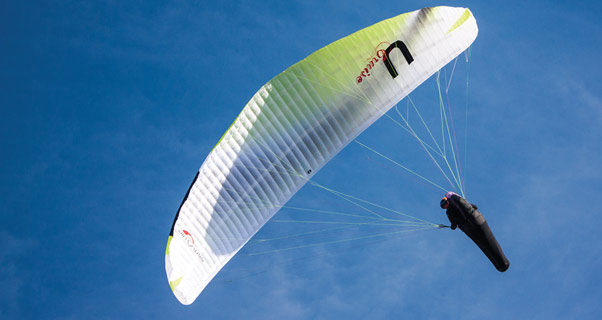 "With a secure feel and great performance the U-Cruise is undoubtedly a kilometre-muncher. With its racy feel both on and off the bar and solid structure in the strong stuff it should be effective on strong Alpine days: big climbs and long glides." Marcus King gives his verdict on the new AirCross U-Cruise, an EN-B that already has a 446km flight to its name.
---
"I carry a speaker. I like to listen to good music while I fly." Bicho Carrera tells us about acro, flying barefoot, and his first taste of paragliding – aged just 11 months.
---
"How can you ever think you have the strength to get through a life-limiting injury? I guess it's the ultimate competition task." When Stewart Midwinter suffered a horrific paragliding accident, he didn't believe that he'd have the strength to go on. He tells Hugh Miller how he found a way.
---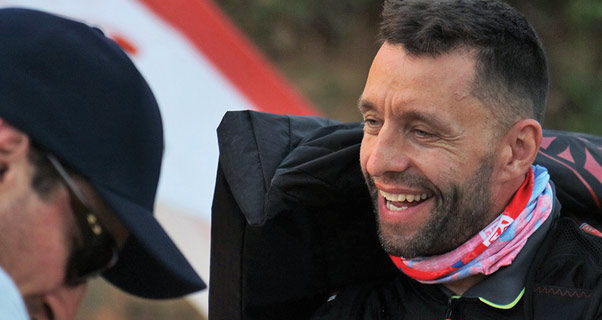 A year after their North Korean production factory was closed down without warning, GIN's designer and test pilot, Torsten Siegel, reveals how the company bounced back to clean up on the main podium at January's Paragliding World Cup Superfinal in Brazil.
---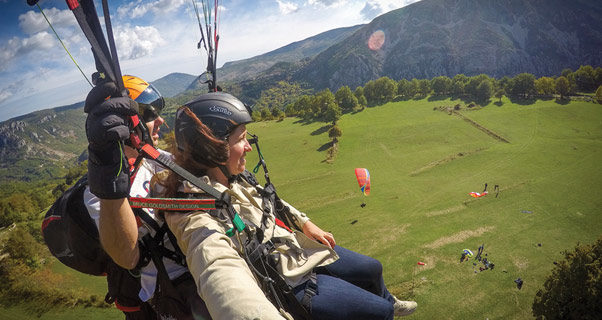 "If conditions and skills allow, consider landing upslope rather than floating gently downhill into that waiting barbed-wire fence." Bruce Goldsmith gives a masterclass in landing on a slope – safely and with all your dignity intact.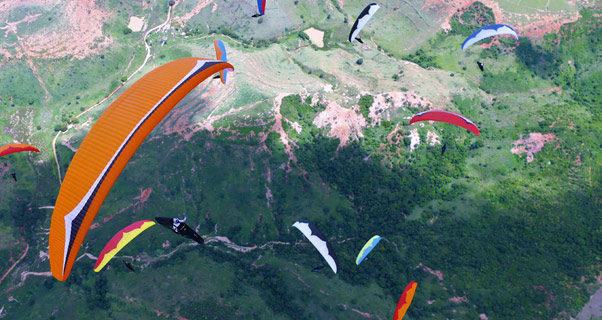 "I went to Brazil with the idea to win. And it is nice that it happened … I was pretty confident, I felt really strong." Aaron Durogati has won the PWC Superfinal for an unprecedented second time. He tells us about the flying in Brazil, the new Boom 11 and the ultimate first world problem: choosing between competing at the Paragliding World Championships or competing in the Red Bull X-Alps.
---
Find out more, subscribe and never miss an issue
Never miss an issue
Our subscribers receive 10 issues a year, the annual Travel Guide and exclusive access to competitions and offers
Subscribe today