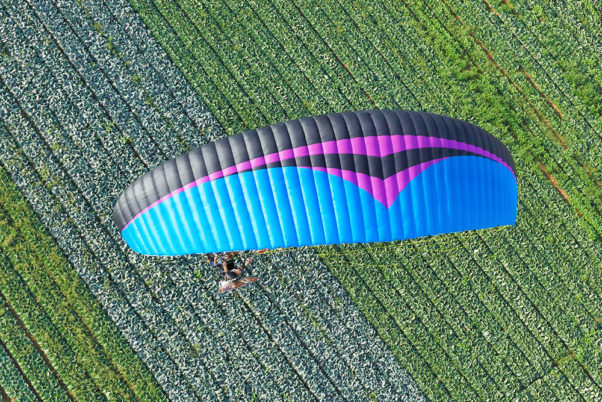 Apco's Play 42 mk II tandem PPG wing has been revamped with a new top-surface design in a choice of five colours.
The undersurface of the wing, which is designed for professionals as well as recreational pilots, is white, ready to take advertising logos.
Apco describe the Play 42 as a safe and reliable wing that is very easy to launch and land, flies fast (45km/h+) and has great handling and thermalling ability. The MK II saw a wider speed range and lighter brake pressure than the original, and there is also a UL (ultralight) version.
Apco say the durable, smart construction with use of Apco's double silliconised cloth will result in more flying hours then any other wing, providing the best possible value for money.
Features
Wide speed range with higher than average trim speed and excellent wind penetration
Stable, inherent, auto-correcting flying characteristics – no roll or pitch
Direct & precise handling, lighter brake pressure
Improved bank angle coordination for effortless thermaling
Improved Trim System: One-hand friendly, easier in-flight adjustment
Replacable, no-slip, trimmer webbing, in combination with heavy duty kamet buckle
Heavy duty Swivels on the brakes
Integral, built-in, Neodymium brake magnets with male/female connection
Sand removal system "butt-holes"
Vastly improved thermaling capacity – even with engine on idle
Logo-ready bottom surface
HIT valve® equipped on L/E for rock solid stability. find out more »
Vibrant color designs
Double coated siliconised cloth (covered by 3 years / 250 hours warranty)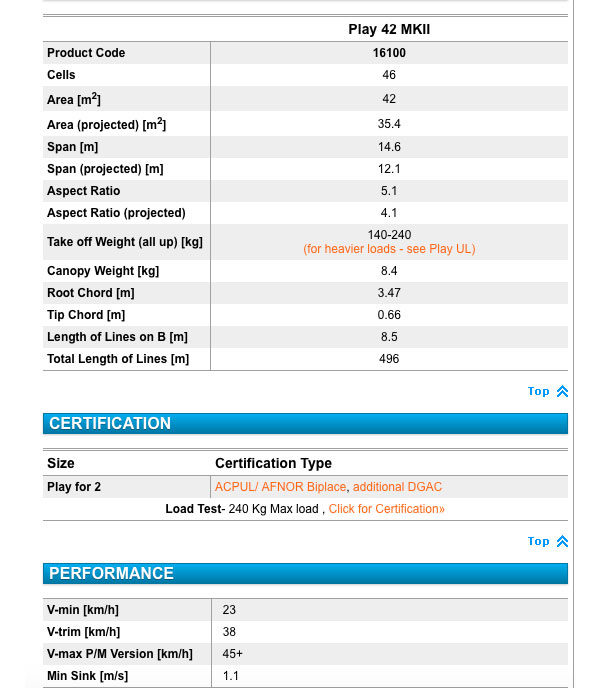 ---
• Got news?
Send it to us at news@xccontent.local.
Subscribe to the world's favourite hang gliding and paragliding magazine home
Never miss an issue
Our subscribers receive 10 issues a year, the annual Travel Guide and exclusive access to competitions and offers
Subscribe today