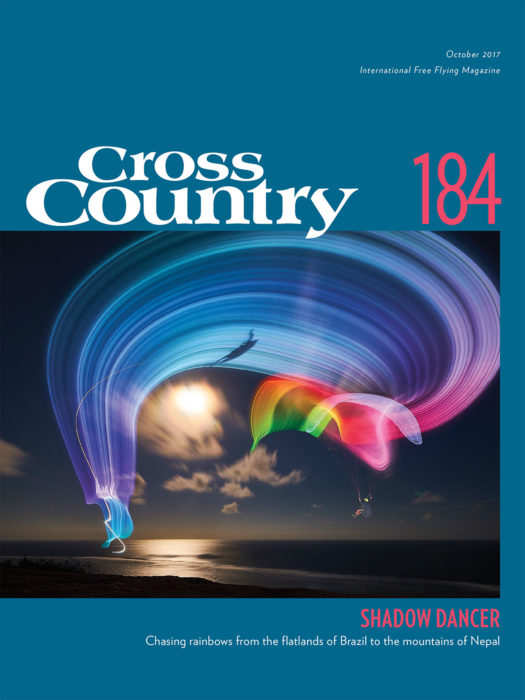 Serge Shakuto's amazing shot of Ivan Fominykh flying by the light of a full moon in Bali graces the cover of Cross Country 184 (October 2017).
Serge is an airsports athlete, more at home in the sky than on the ground. A skydiver and paraglider pilot, he is originally from Russia but now lives in Bali.
Find out more about his work at his website, shakuto.com.
See what else is in Cross Country 184.
Never miss an issue
Our subscribers receive 10 issues a year, the annual Travel Guide and exclusive access to competitions and offers
Subscribe today