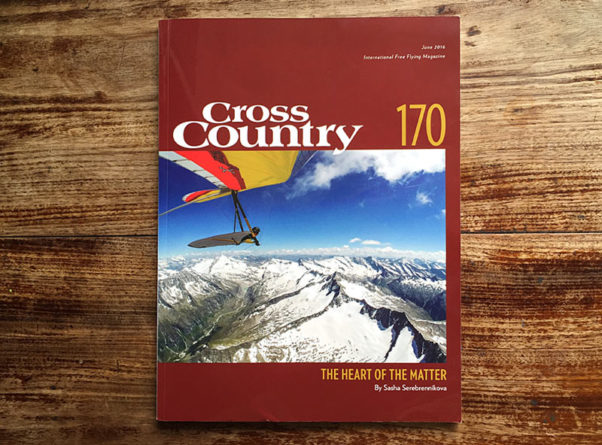 Cross Country 170 is out now. It opens with a stunning vista that Mary Poppins could only have dreamed of, but inside there's plenty of depth, too…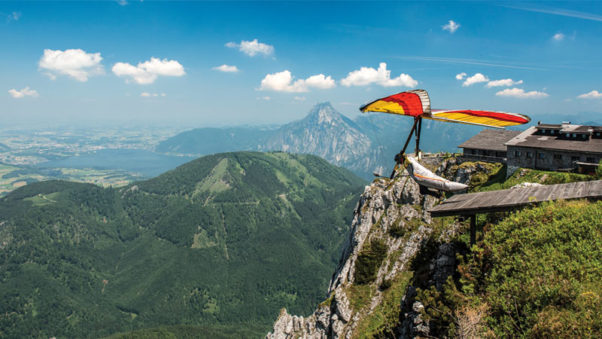 BPM: "Up to the highest height, let's go fly a kite… and send it soaring. Up through the atmosphere. Up where the air is clear…." A stunning vista that Mary Poppins could only have dreamed of greets us on the cover of issue 170. But Sasha Serebrennika has studied not only her highs, but also her lows, over the last three years. Inside, she gives a fascinating insight into monitoring and managing the stresses and strains of flying, from rocky take-offs to low saves.
Wired to a heart rate monitor to record her BPM, she could see how chronic stress was impacting her ability to fly safely and wisely, and then reports on how she managed to moderate it all. "Finally", Sasha writes, "it's worth noting that those calm flights, where my heart rate drops to 85-90 BPM, leave the best memories. The brain is awake and clear, allowing me to focus on the art and beauty of what we do. Being calm truly does leave magic moments indelibly marked in the mind."
---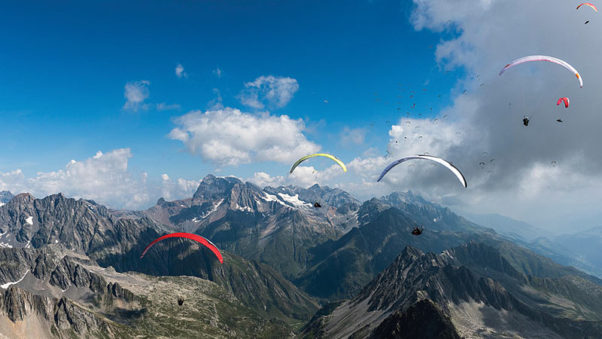 Throw: When James Bradley threw his reserve during a competition in Switzerland, his 'confidence bubble' disappeared as quickly as his parachute bloomed. Time to quit, or time to dig deep? A fascinating insight into one pilot's internal battle to recover the joy in his flying.
---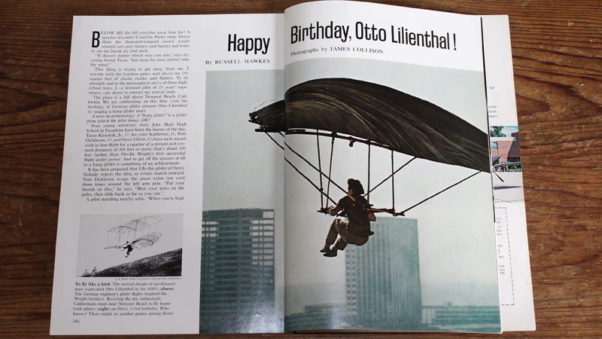 Look back: "Below me the hill stretches away how far? A quarter of a mile? Could be. Pretty steep. Down there the thousand-tongued crowd stands around cars and chatters and buzzes and waits to see me break my fool neck." Read anything about the early days of hang gliding and you come back to 'The Gathering', which happened in California on 23 May, 1971. We take a look back at National Geographic's coverage of the event, which helped fuel hang gliding's explosion.
---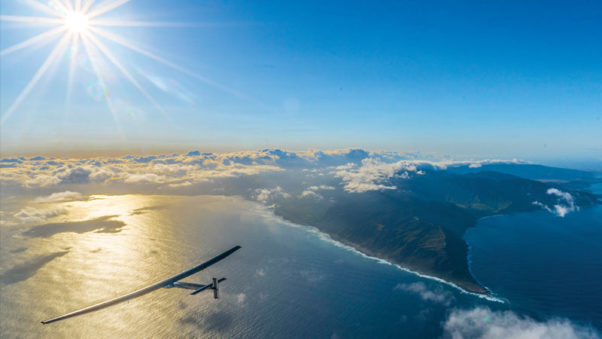 Solar Impulse: In March 2015, former hang glider pilot Bertrand Piccard co-piloted Solar Impulse 2 on an amazing attempt to circumnavigate the world. They managed 19,957km before over-heating batteries forced them to stop. The mission restarted this April.
---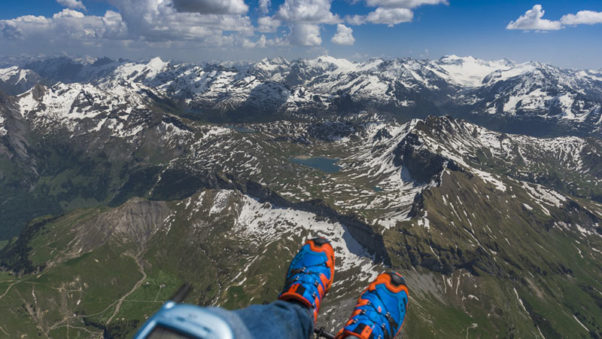 Mountain Flying: "If you are never getting it wrong then probably you're not improving as much as you could be. Set yourself some tough challenges." Jon Chambers persuades us to toughen our mindsets… it's not always about just getting back to the car!
---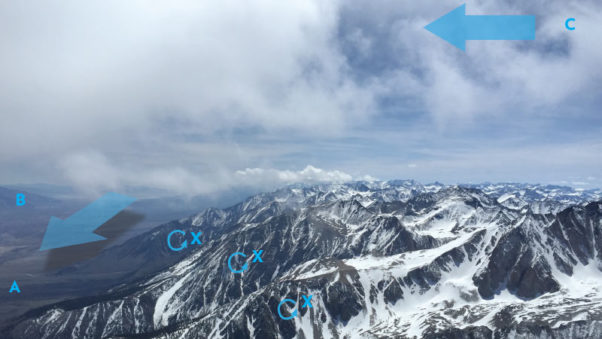 Meteo: "Valley winds are always strongest at lower levels. Higher up the mountainsides, the valley winds tend to be very light. On launch, the lulls between thermals can be very pronounced. Despite having nice thermal cycles, lower down the thermals might already be getting badly shredded by the strengthening valley wind." Honza Rejmanek gets into the nitty gritty of valley wind development.
---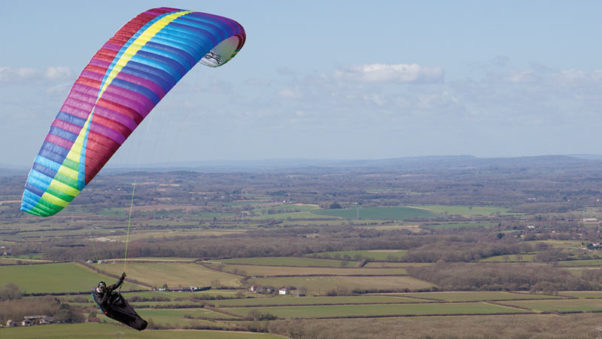 BGD Cure Review: "The Cure is a light, joyful wing. Flying one for the first time is a bit like emerging from a very long winter, taking some high class drugs and going dancing at a summer festival – it's that much fun!" We give the low-down on BGD's new high performer, including its reaction to collapses and top speed comparisons with other class-leading sports wings.
---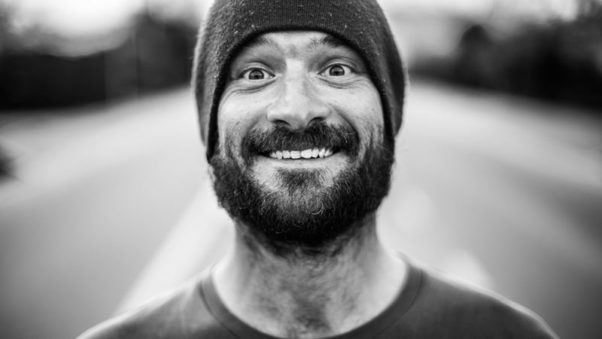 Naked Pilot: "When I was in my early twenties I though the movie Point Break was an instruction manual for life." Meet Asher Zalchendler.
---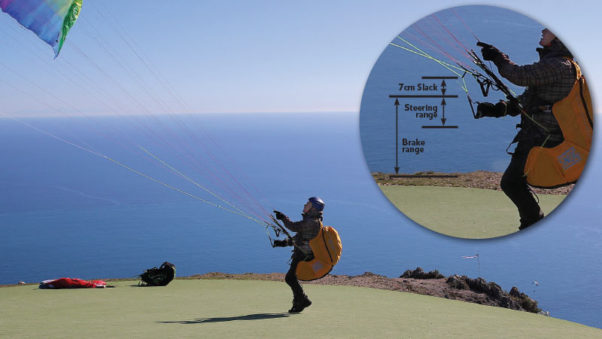 Icaristics: "Nearly all wings have 7cm of slack at the top of the brake range – this stops the brakes pulling down the trailing edge when you push on the speed system. There are two main ways to measure brake travel. Firstly, brake range to stall, and secondly, brake pressure based on deflection." Bruce Goldsmith argues that the best wings have a low steering range and a high stall range, giving quick and responsive handling yet with a large safety margin.
---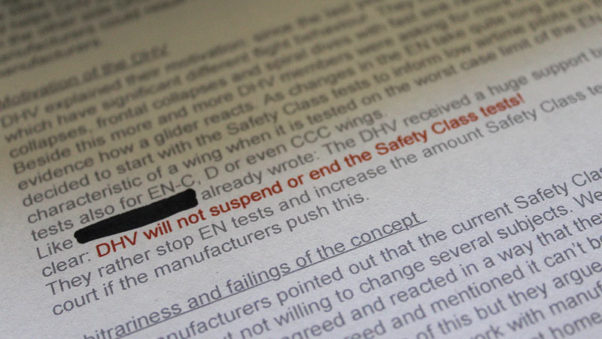 DHV Safety Tests: The DHV Safety Tests on EN A and EN B gliders are well known – but many manufacturers are deeply unhappy with them. They point out that, unlike the EN tests, the DHV Safety Tests are flown on only one size of each wing, in variable conditions, using home made data loggers and with no set guidelines or protocols for the manoeuvres. In short – there's a lack of transparency, and objectivity. But many pilots love them. Recently the DHV met the manufacturers to hear their concerns. We report on what was said.
---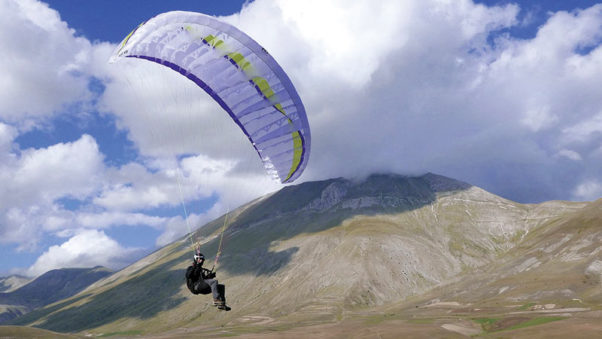 AirDesign UFO: The single skin paraglider, first pioneered by Ozone with the XXLite, has come to age with EN B certification awarded to AirDesign's UFO. "We can now officially declare the everyday suitability of this incredible glider!" said Stefan Stiegler.
---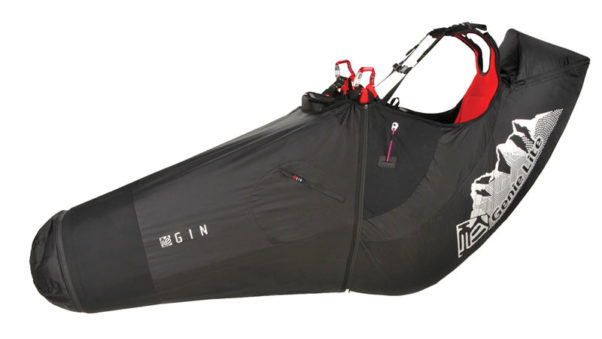 Harness Test: "It's hard not to fall in love with the Genie Lite 2 at first sight" writes Hugh Miller. However, though both are billed as top-notch XC harnesses, there are crucial differences between Gin's design, and Ozone's new Forza. "On glide, the Forza is like floating on pillows, and in thermals, like driving an SUV with incredible suspension". We rate the Genie Lite 2 as an easier-to-use, more 'sensitive' all-rounder, but the Forza wins on features and big-air comfort.
---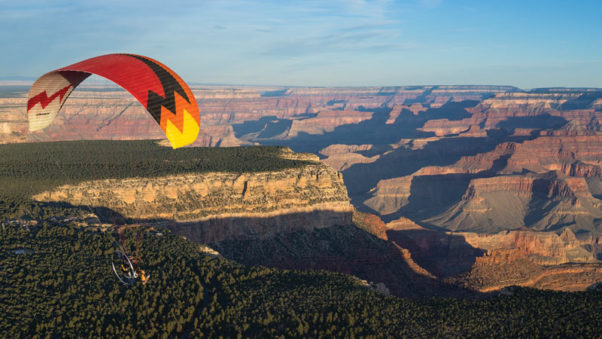 Paramotoring USA: "Five years ago there was a knock on the door. Thirteen strangers stood silently on my driveway with four rented RV's behind them. The only English-speaker explained he was told to come visit me for advice on where to fly…" Scott Ritchie leads 85 pilots on a two week trip through some of the finest scenery in the USA.
---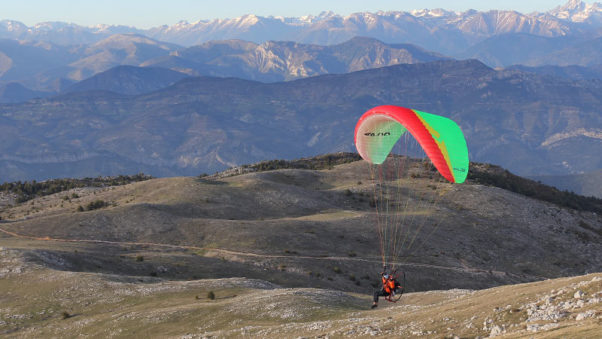 Apco Lift EZ Review: "This is an efficient wing with plenty of energy to make take-offs and landings easy. It's a wing that will happily take you from school to your first forays into competitions; you'll only outgrow it if you find yourself pylon racing". Marcus King gets the skinny on Apco's Lift EZ.
---
Read your first of ten issues now. Subscribe to Cross Country for just 3.16 Euros an issue. Available in digital and print.
Never miss an issue
Our subscribers receive 10 issues a year, the annual Travel Guide and exclusive access to competitions and offers
Subscribe today