What does it do?
It's a three-axis gimbal for your smartphone that allows you to capture smooth video – no more shakycam. Plus, thanks to its companion app it has some clever tricks up its sleeve.
Like what?
Using the app you can set the phone's camera to capture timelapse video, while also getting the gimbal to move at the same time. The result is a smooth, timelapse panning shot. There is also a Hyperlapse mode which takes smooth, speeded-up footage while you move. For stills you can use the gimbal to move the camera automatically to create a panorama from several shots stiched together automatically.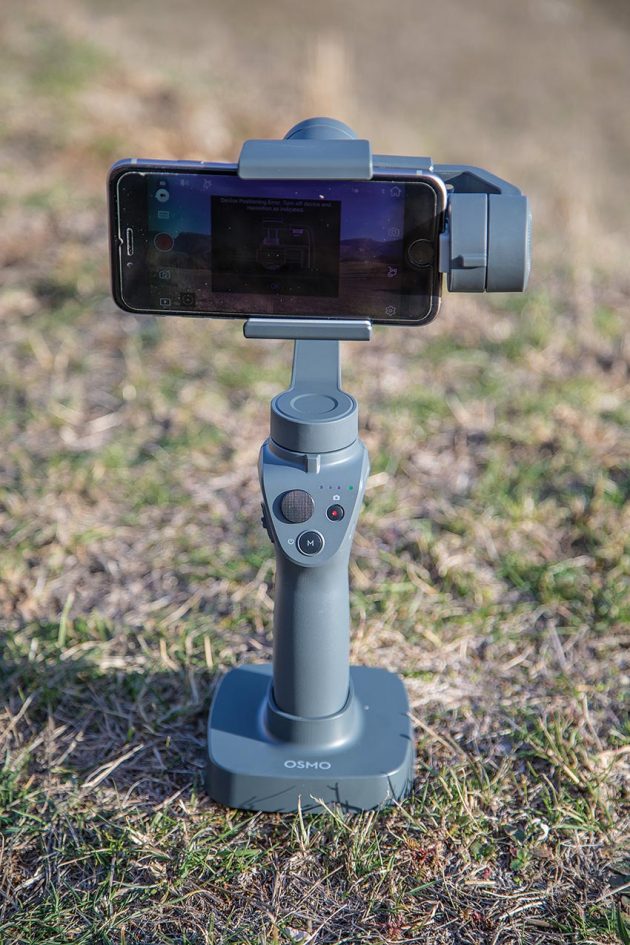 Tracking
One clever feature of the app is you can select a person on the screen by drawing a box around them and the gimbal will then move to keep them in the picture. Great for locking onto the action and for when you are recording yourself talking to camera for your livestream. A stand is provided to support the Osmo for just this purpose.
Battery
The original Osmo Mobile had interchangeable batteries that didn't last that long. The new version has a battery built in that lasts a claimed 15 hours and can supply power to the phone via a USB port.
Can I use it in the air?
It's a bit cumbersome and I would be rather worried about my phone parting company. The new stablised action cameras do a better job in the air and are less likely to get broken. The Osmo is more useful for filming from the ground
Cost? The Osmo retails at £129 / €149