Woody Valley's GTO Light pod harness is now available. The fully-certified performance cocoon harness weighs just 3kg in the M size.
It has no seat board, using two detachable fibreglass side battens instead to keep weight down, and the pod is detachable using a zip.
In addition to the homologated back protection, the harness comes with an additional upper-back protector, as used in the Haska 2 and Wani 2 harnesses. There is just one reserve housing with a right-hand-side handle.
The instrument panel is detachable, and the cockpit is roomy enough to fit an anti-G. The harness has plenty of storage space, both in the back and under the seat (where you can put ballast). There are large neoprene side pockets, plus a slot-type pocket to store a camera or radio in easy reach without spoiling the harness's aerodynamics.
The GTO Light is intended for serious hikers, and as such Woody Valley have included a dedicated telescopic pole holder. There are also drinks bladder routings and a pee system.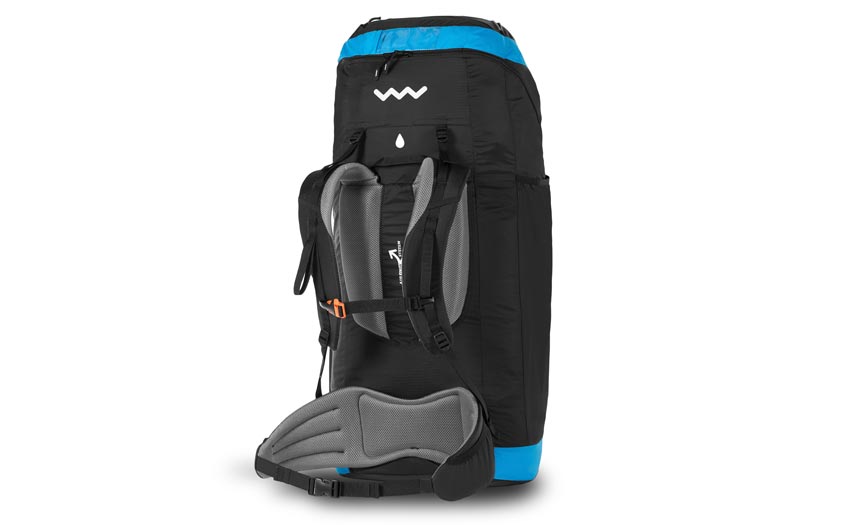 The GTO light comes with its own concertina-packing bag (260g) and hiking-friendly rucksack (650g) with a padded and aerated  carry system, drinks bladder and pole holders and an emergency whistle on the chest strap clip.
Accessible pockets on the waist strap enable you to access your phone or snacks on the go, and there's an elastic bungee on top to accommodate any overspill clothing.
Check Woody Valley's website for videos with the manual, and parachute installation instructions.
Never miss an issue
Our subscribers receive 10 issues a year, the annual Travel Guide and exclusive access to competitions and offers
Subscribe today