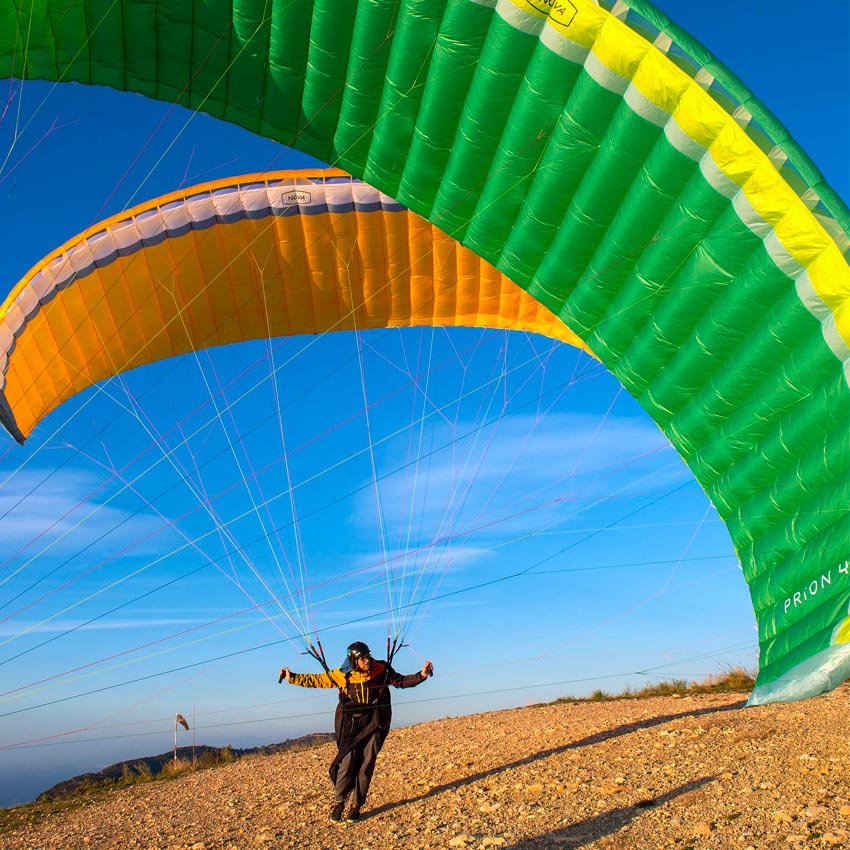 Nova say that the new Prion 4 makes learning to fly simple, and is a joy to fly long after your training days.
They note that previously EN-A wings were nice safe wings to learn on in school, but they would tend to be traded in for "proper", more fun wings as soon as training was over. Nova say the Prion 4 represents a "new A-Class" where this won't be necessary.
"Who would have thought a couple of years ago, that a wing with such high passive safety would perform that well and deliver so much fun to fly?"
They say the Prion 4 is a completely new design with a new curvature and complex internal construction. Launch and landing are easy and roll-damping high, plus Nova say the Prion 4 has great handling and performance. It feels more compact and uniform than the Prion 3, plus it is 500g lighter (4.5kg in size S).
It's made from Dokdo 20D both top and bottom, and comes in four colours. The main lines are sheathed, and the risers colour-coded for left and right and marked back and front. The lines to use for Big-Ears and B-line stalls are also indicated, and the brake handles are adjustable.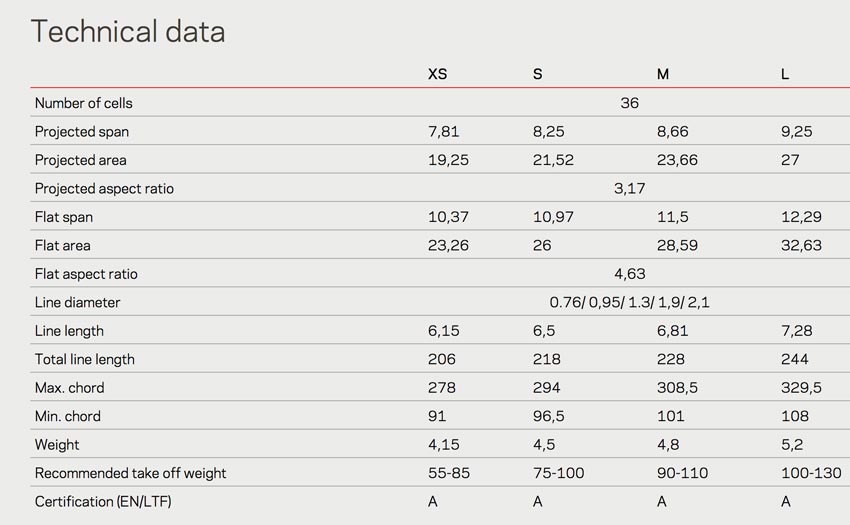 Never miss an issue
Our subscribers receive 10 issues a year, the annual Travel Guide and exclusive access to competitions and offers
Subscribe today