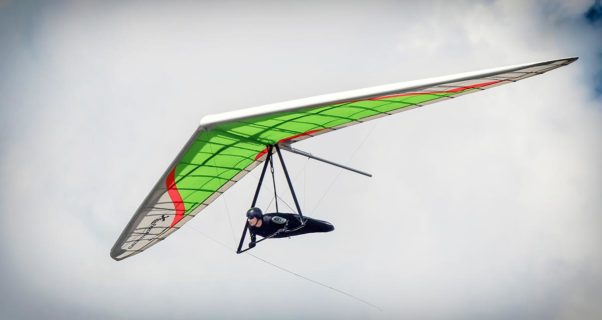 Moyes have officially released their new competition hang glider, the Litespeed RX Pro, and it's already been taking hang gliding competitions by storm. 
The top four places at the recent Forbes Flatlands competition in Australia were won by RX Pro pilots Jonny Durand, Gerolf Heinrichs, Andre Wolf and Attila Bertok.
Moyes say it has a clean undersurface with the new 'swoosh' design, super clean tip area and batten cutouts which allow a tighter sail span-wise without extra panel tension. Plus consistent bar pressure and feedback provide confidence at higher speeds.
The RX Pro is available in four sizes:
RX3 138ft²/12.8m²
RX 3.5 145ft²/13.5m²
RX 4 150 ft²/13.9m².
RX 5 159 ft²/14.8m²
Pilots can personalise their new RX Pro with their own colour scheme, using Moyes's colour-design tool, and can order online here.
---
• Got news?
Send it to us at news@xccontent.local.
Subscribe to the world's favourite hang gliding and paragliding magazine home
SUBSCRIBE TODAY
Learn to fly better with technique, weather and safety articles, read the latest glider and gear reviews, and be inspired with adventure and flying stories. Subscribe now and get ten issues per year, plus our Travel Guide, and entry into our Prize Draws
Subscribe today