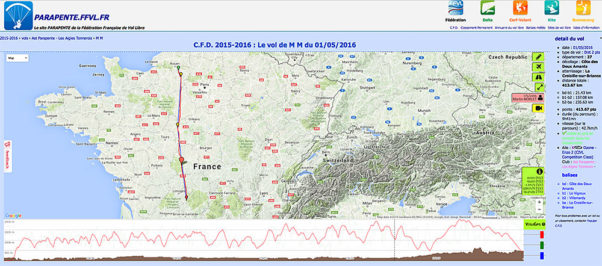 On 1 May 2016, Martin Morlet flew his Enzo 2 across a 411km swathe of France, from Rouen to Limoges.
This is currently the longest paraglider flight in France, and if approved by the FFVL will take the French record from Luc Armant, for his 364km from Jeufosse on 3 May 2014 on an Enzo 2.
Martin's flight comes close to, but does not beat, Ukrainian Bogdan Bazyuk's current European distance record, which stands at 429.2km for a flight in the Ukraine on 29 June 2015, on a Gradient Aspen 5.
Congratulations Martin!
---
• Got news?
Send it to us at news@xccontent.local.
Subscribe to the world's favourite hang gliding and paragliding magazine home