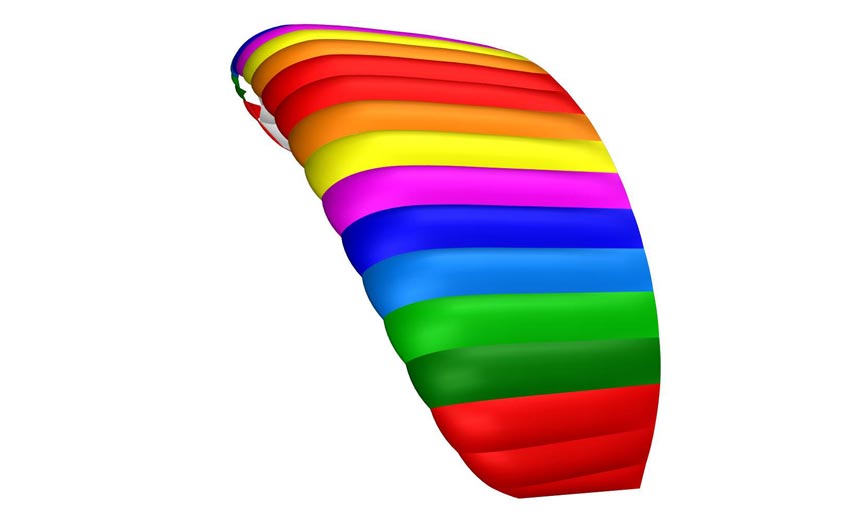 Apco have released a 13m² ground-handling training wing. It's called the Adama (which means "Earth") and is aimed at paraglider and paramotor pilots of all levels. Or you can use it to keep the kids entertained.
The Adama is made from 42 g/m² "Zero Porosity" ripstop nylon which Apco describe as "bomb-proof", and strongly built to withstand rough treatment. Butt holes at the wing tips allow debris to be emptied out. Apco say there's no need to fold it neatly – simply shove it into the stuff bag it's supplied with.
There are three levels of lines, and a trimmer system so you can use it in a wide range of wind conditions ("nil wind to blown out"). There's one colour choice – stripy – and the colour order may vary.
https://www.facebook.com/apcoaviation/videos/637461830146709/