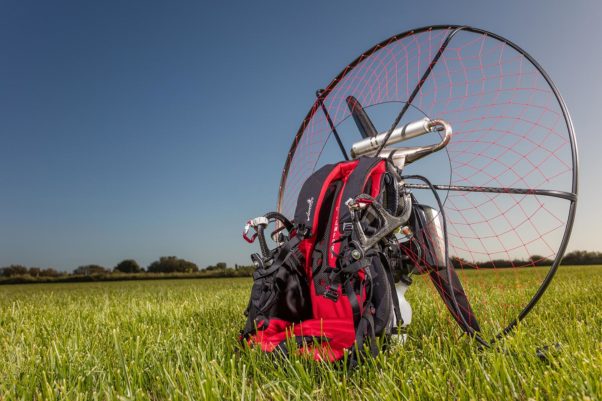 Adventures's Pluma foot-launch PPG is made from carbon fibre and weighs just 2.65kg, including mobile swinging arms and cage.
Manufactured with technologies used by the aerospace industry, using high-performance lasercut Prepreg (pre-impregnated) carbon fibre processed in an autoclave for a guarantee of quality and strength. The Pluma has passed the resistance test (EAPR) at 15G for a pilot weight of 125 kg (275 lbs).
The chassis is made of two parts, with the base acting a shock absorber to absorbs the energy of an impact and protect the pilot. Adventure offer an additional bumper for beginner pilots too.
A tear-resistant Kevlar layer is integrated in the chassis as an additional dorsal protection for the pilot, and all Adventure harnesses can take their optional airbag protector.
---
• Got news?
Send it to us at news@xccontent.local.
Subscribe to the world's favourite hang gliding and paragliding magazine home
Never miss an issue
Our subscribers receive 10 issues a year, the annual Travel Guide and exclusive access to competitions and offers
Subscribe today