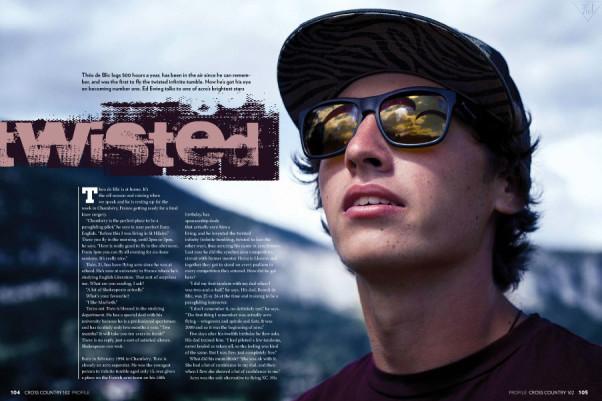 Ed Ewing interviews Théo de Blic, the 21-year-old French acro dude who invented the Twisted Infinite tumble.
Théo flies 500 hours a year and last year he and his former mentor Horacio Llorens stood together on every podium in every acro competition they entered.
His first paraglider flight was with his dad at the age of just two-and-a-half, with tandem acro introduced at six. Théo was ready to fly by himself at 12, encouraged by his dad and supported by his mum, although they did ask him not to go off on big XCs before the age of 14. "They just said they would prefer it if I stayed around".
A dedicated and passionate pilot, Théo can't get enough of it. But occasionally you have to do other things, right? When he isn't flying, the English literature student reads a lot of Shakespeare. "I like Macbeth", he said.
Read more about Théo in issue 162 (August 2015).
---
• Got news?
Send it to us at news@xccontent.local.
Subscribe to the world's favourite hang gliding and paragliding magazine home
Never miss an issue
Our subscribers receive 10 issues a year, the annual Travel Guide and exclusive access to competitions and offers
Subscribe today