Try new things, discover new places, meet new people: free flight is about exploration in all its forms. In issue 189, May 2018, we celebrate the pure joy of flying new skies and doing it better every time.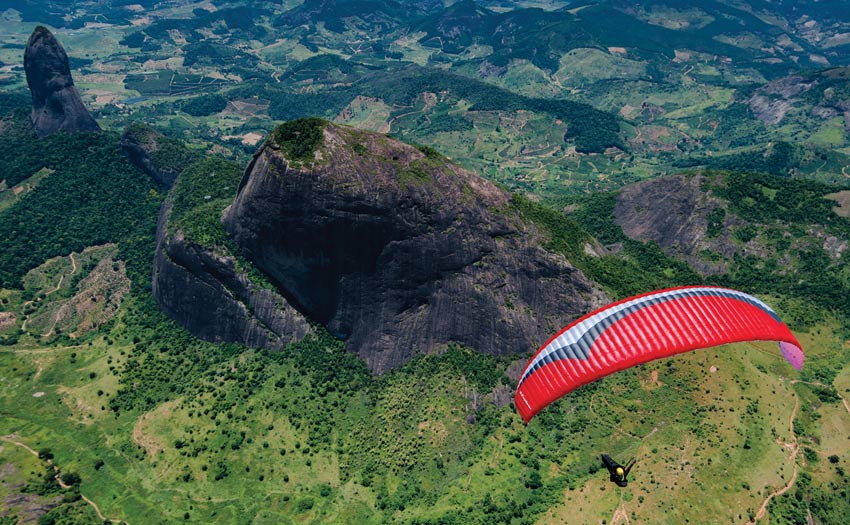 "Here, we can really get the measure of the landscape – a Jurassic Park of primary forest, rolling fields and large rocky monoliths. The sky is beautifully lit. It is a feast for the eyes." If you really want to soak up Brazil's back country magic, head for the wild vistas and incredible flying of Castelo and Pancas in Espirito Santo, says Jerome Maupoint.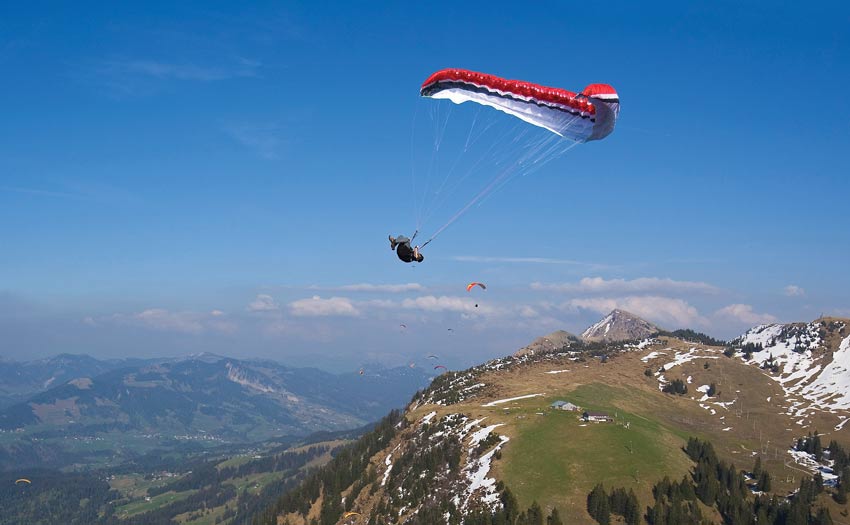 "To fall without putting our arms out, goes against our natural instincts – but it's crucial to piloting a paraglider." Malin Lobb shares his four SIV fundamentals – from disassociating your arms (yes, stop grabbing those risers) to using the whole brake range.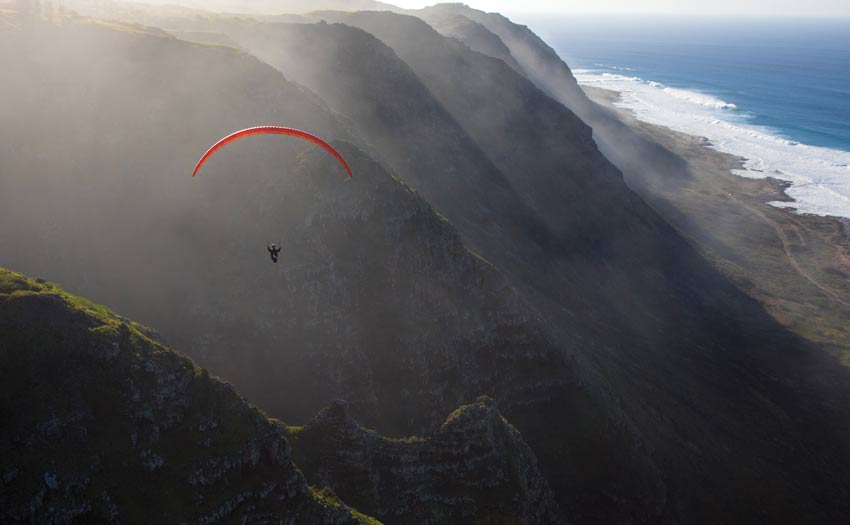 "I picked up my phone and saw a bright message: BALLISTIC MISSILE THREAT INBOUND TO HAWAII. THIS IS NOT A DRILL. So I decided to check the wind readings and pretend that nothing was happening." Jorge Atramiz explains that when the world is coming to an end, there's nothing like taking to the air over beautiful Hawaii.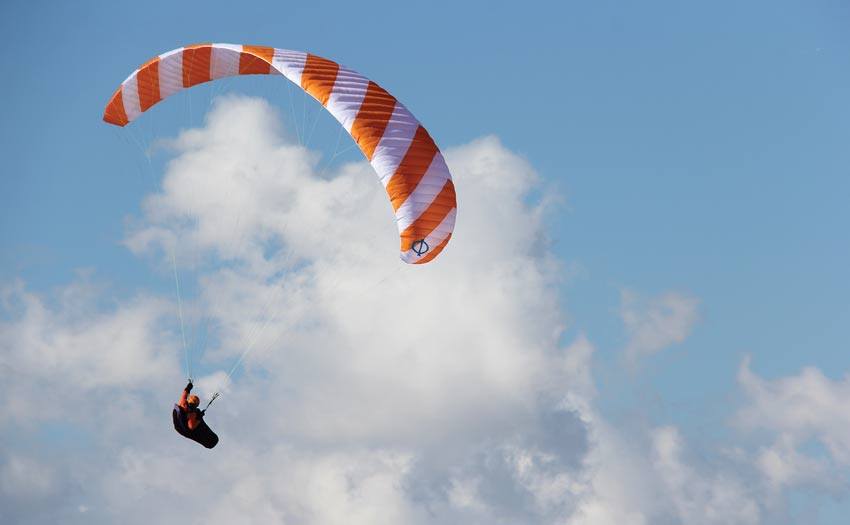 "This is a wing for cross-country flying and extending your skill set; it will reward your flying. It's a wing that goes beyond the simple single letter of its certification, a wing that fits what the designer set out to create." Marcus King takes flight with Phi's highly-anticipated Symphonia – a "new class" of EN-A.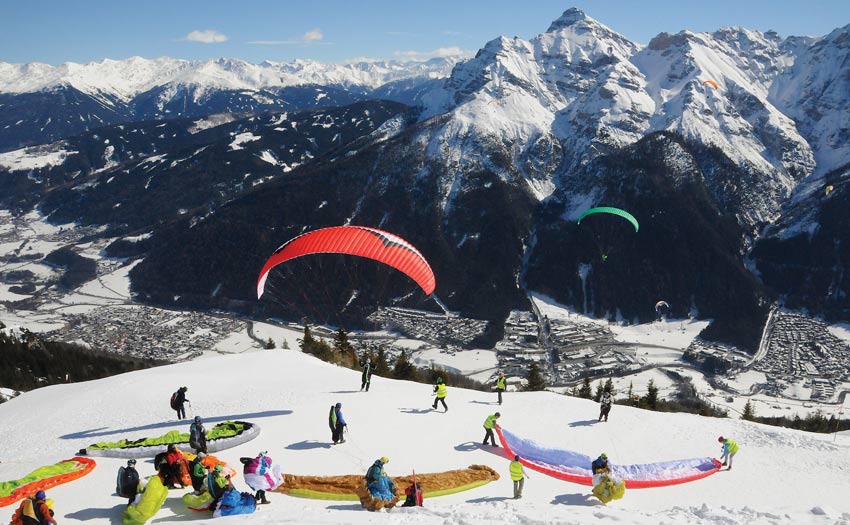 "By the time I'm back at the top of the mountain, this time with Ozone's new Alpina 3, much of the valley is going up. As I fly around above take-off, with the sun on my face and the ski runs and barbecue smells below, I have just two niggling questions. Why haven't I been here before? And how did I forget to put on my gloves?" Austria's annual Stubai Cup allows pilots to test as many gliders as they can cram into a beautiful long weekend – and it's a total blast, discovers Matt Warren.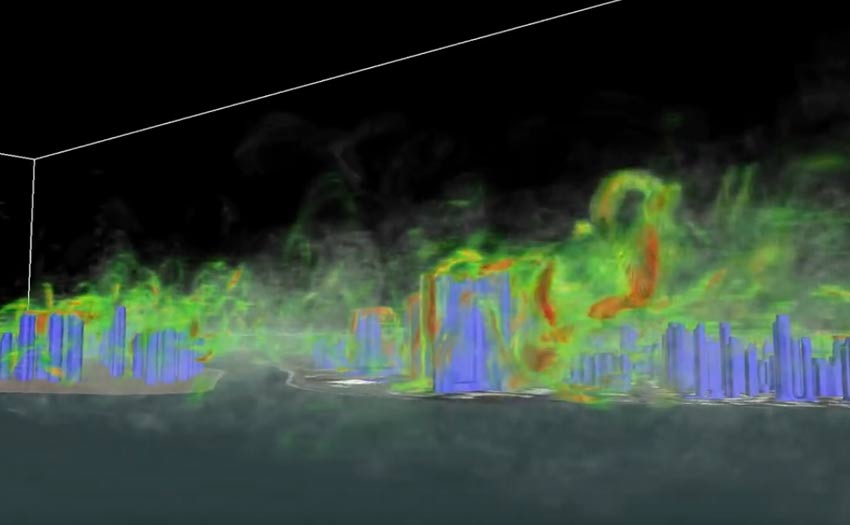 "Big whirls have little whirls, that feed on their velocity; And little whirls have lesser whirls, and so on to viscosity." If you want to understand the true nature of turbulence, that short poem isn't a bad place to start, says Honza Rejmanek – but a detailed appreciation of how it works in three dimensions is a crucial component of safe flying.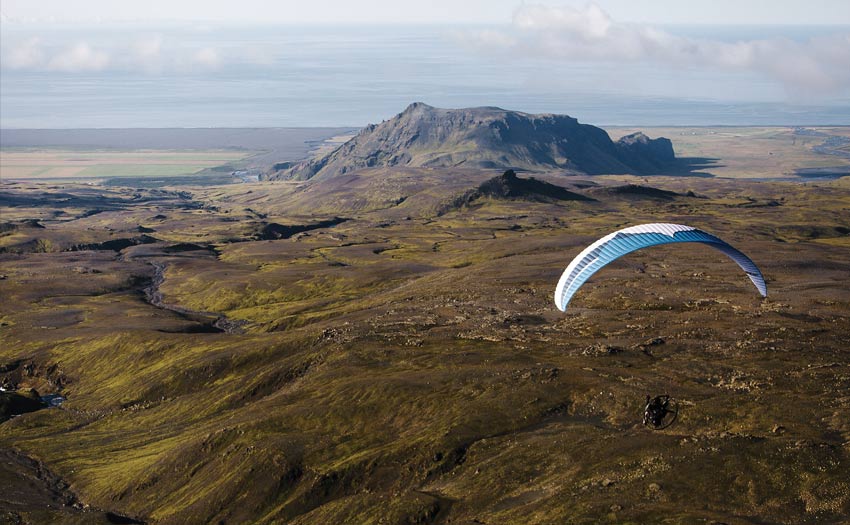 "It touched me in such a serious way. It opened my mind up to exploration, to what is out there. Before, I thought if there was something worth seeing then there would be a trail to it. Now I know there's so much more." Photographer Nick Radford tells us how a flying trip to the Icelandic wilderness captured his imagination – and changed the way he sees the world.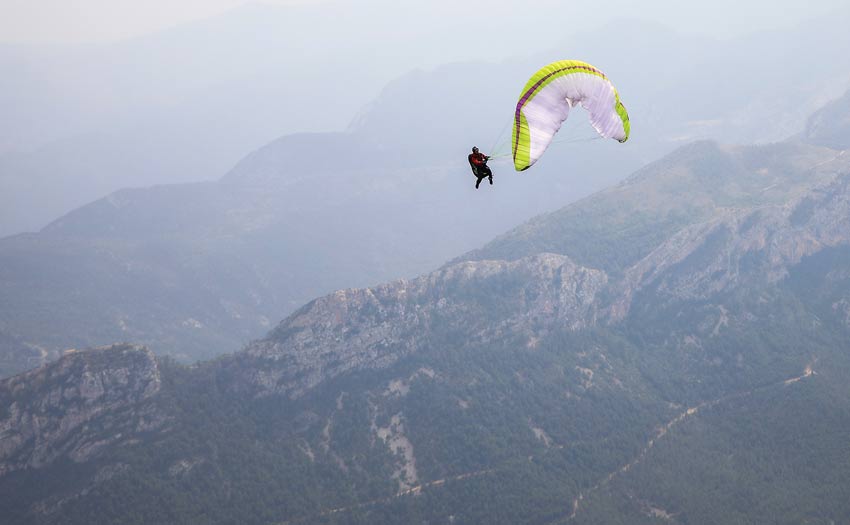 "When we talk about full stall in paragliding, we are not focusing where we should. The really important point is the back-fly (or tail slide) position that comes after a full stall." Théo de Blic shares his ten-point guide to nailing your stalls – and taking the next big step in acro.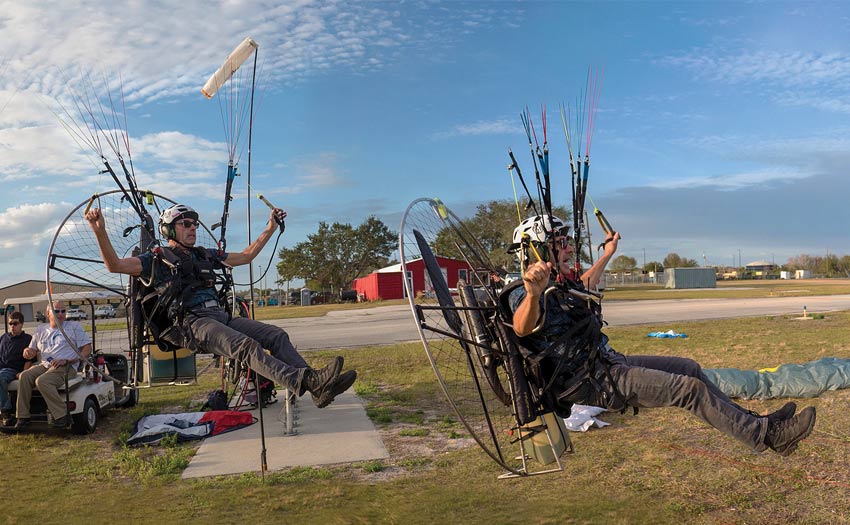 "In Florida, I was at a school with a huge field that was perfect for training, save one blemish. Right there in the middle of 100 acres of nicely-manicured grass was a huge tree. It was unmistakeable. It would have made a top 10 list of Earth's easiest obstructions to miss. Of course, you know where this is going…" Why do pilots sometimes fly straight into the one thing we want to avoid? Jeff Goin explores the perennial problem of target fixation – and explains how to steer clear every time.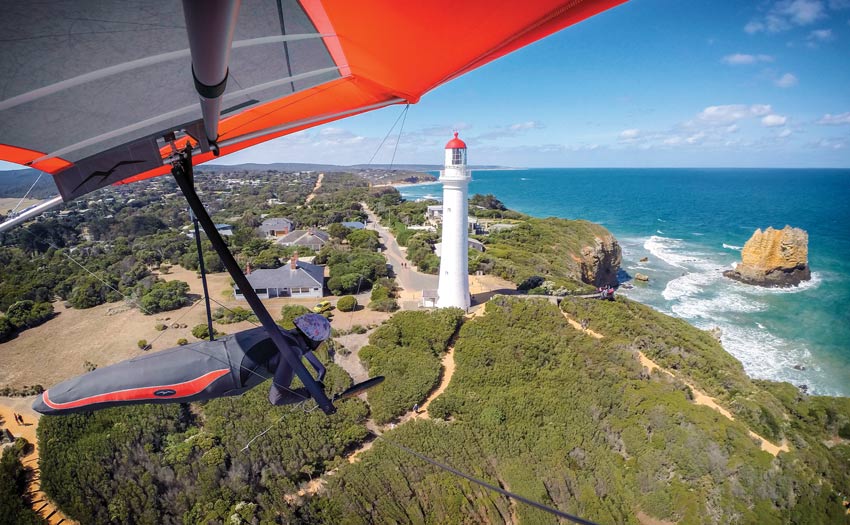 "Along Victoria's Great Ocean Road, you'll find the perfect flight for your glider, skill level and appetite on the day. Whether you're a competition XC hound or a beginner, you'll be grinning from launch to landing – and that comes with a very special Australian guarantee." Australia may be best-known for its booming inland sites, but don't forget the coast, says Sasha Serebrennikova. She takes us on a tour of this spectacular, free flight paradise.
Have you mastered the reverse launch? Really mastered it? Charlie Piccolo teaches on the Dune du Pyla and sees the same old mistakes being made again and again. Here's Charlie's ultimate guide to getting it right – every time.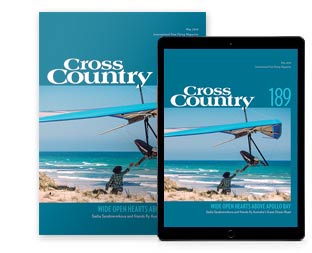 Subscribe and never miss an issue
Never miss an issue
Our subscribers receive 10 issues a year, the annual Travel Guide and exclusive access to competitions and offers
Subscribe today