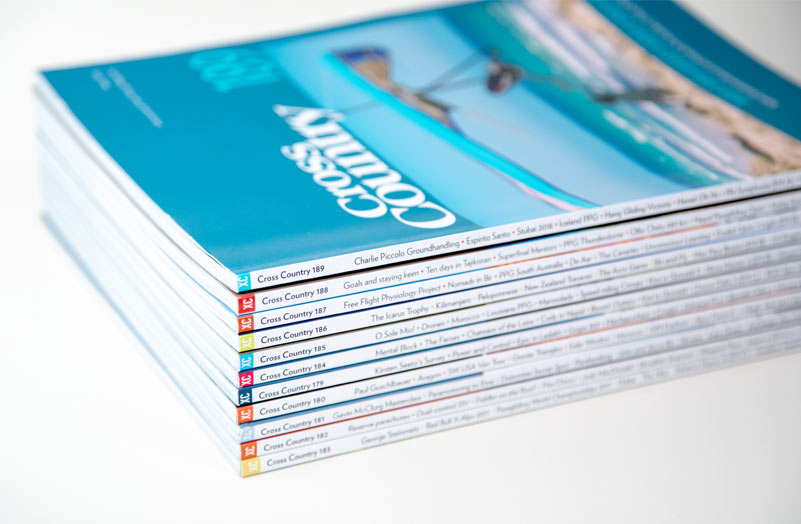 Cross Country is written and produced by pilots for pilots – it always has been and it always will be. It means we speak your language, know the industry and the sport, and relate directly to pilots.
Across the magazine, website and social media channels, we produce content that informs, educates and inspires pilots.
Regulars includes
Expert advice columns on flying techniques
Informed glider and gear reviews
Up-to-date and fact-checked news
Inspirational adventure and travel stories
In-depth learning and how-to articles
Interviews with top pilots
Regular weather and meteorology columns
Contributors include
Professionals from the industry
Pilots from across the sport
Qualified and respected voices
The sport's best photographers
Our core editorial team is made up of pilots with widespread journalism training and experience.
Get in touch
Please drop Verity a line on advertising@xcmag.com, Skype us on 'xcmagazine' or ring on +44 1273 256 090.