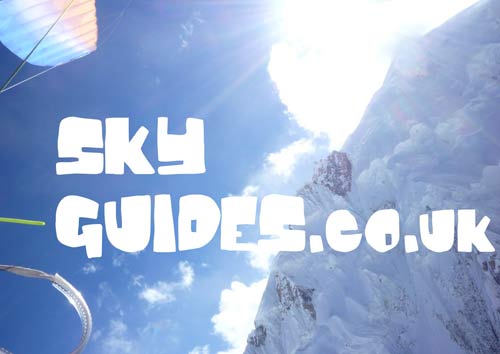 John Silvester has started a new company, Skyguides. Together with fellow big-mountain expert Brad Sander, he will be guiding paraglider pilots around the Karakoram, to "the most amazing paragliding destinations on Earth".
The full details of the planned trip this summer are best read directly from the Sky Guides website, but they will be starting in Hunza and visiting Gilgit before heading over the Shandur pass towards Booni.
The landscape is one of very big mountains and the flying may take you to high altitudes, but John says: "It will definitely not be constantly 'full-on', and there will be ample opportunity to gradually acclimatise to the conditions. Valley winds are consistently light, and it is one of the best places for long gentle mid morning glides with perfect sandy beaches for landing."
The price for up to a month's guiding with the expedition as a group client will be £1,100, and for personal 1:1 guiding it will be £4,000.
The group will be staying in accessible locations, and there is an airport just three hours' drive from Hunza, so shorter trips can be accommodated.
Experienced pilots interested in joining Skyguides on an unforgettable adventure, should email John for more information.
---
• Got news? Send it to us at news@xccontent.local.
Subscribe to the world's favourite hang gliding and paragliding magazine
Never miss an issue
Our subscribers receive 10 issues a year, the annual Travel Guide and exclusive access to competitions and offers
Subscribe today