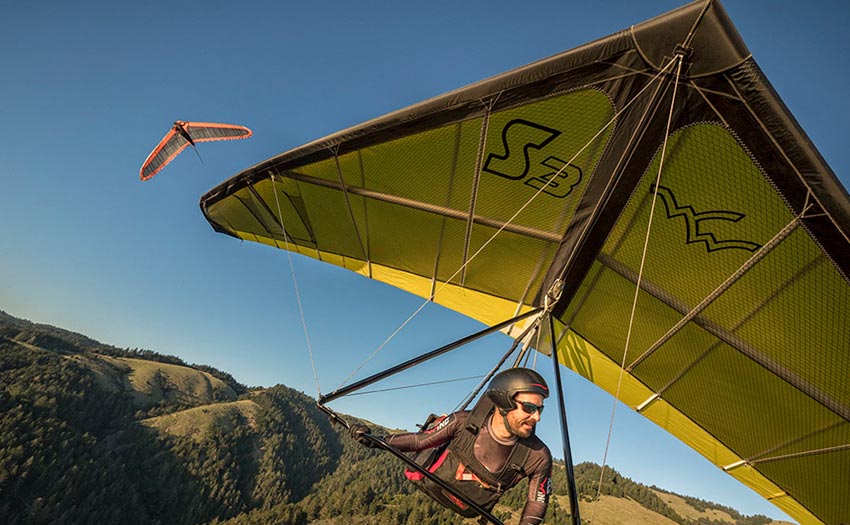 Wills Wing have released their new Sport 3 hang glider, which they say is significantly better in terms of both performance and handling than its predecessor. 
"The most significant aerodynamic revisions to the Sport 3 are a redesigned sail and stability system that together provide for a tighter-flatter sail and allow for lower sprog settings. This lower twist sail both significantly improves high speed performance and reduces pitch pressures at high speed. These changes also contribute to improved handling across the speed range and range of VG adjustment".
The Sport 3 has a black anodised airframe and hardware, speed battens, and a kickstand keel stinger. Optional extras include a UV laminate top surface and window bottom surface, and carbon-fibre raked tips which Wills Wing say increase the effective aspect ratio, reducing induced drag to further enhance low-speed performance.
The Sport 3 is available in 135 and 155 sizes, for hook-in weights of 61-94kg and 68-113kg.