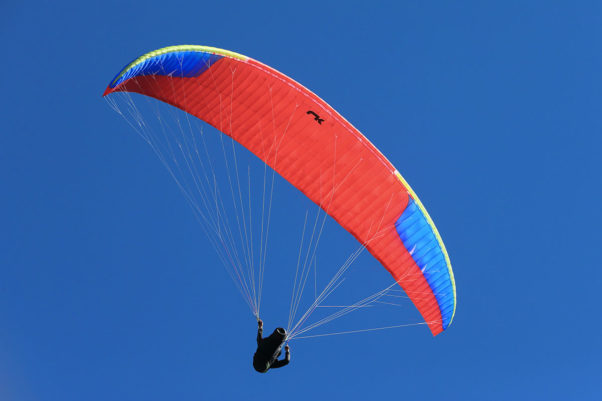 Niviuk have officially released the Klimber P, the wing Gavin McClurg used for the Alaska traverse in May 2016. 
It's the company's first lightweight, high-performance EN-D wing, and they say it's aimed at expert pilots wanting top performance in a lightweight package for hike-and-fly and vol-bivouac adventures.
The Klimber P has an aspect ratio of 7 and a top speed of nearly 60km/h. The 22m² size weighs just 3.4kg and packs down very small – Niviuk say their primary objective was the perfect compromise between maximum performance and the lowest possible weight and volume.
It's made from 27g Porcher cloth, with 32g in the leading edge. The lines are unsheathed Dyneema in the upper cascades, and unsheathed Edelrid on the lower; the risers are 5.5mm Dyneema, with the soft Interlock System (IKS) instead of classic maillons.
Niviuk say the Klimber P has a surprisingly short and fast take off and no tendency to overshoot, allowing pilots to launch from awkward spots. They add that it climbs really well, too.
It's a 3-liner that feels like a 2-liner; piloting it with the C-risers provides more performance while not deforming the profile, thereby gaining the speed and glide previously achieved. It is a super precise and responsive wing, with a brake cascade that allows the pilot to have a maximum control of the glider even in strong turbulence.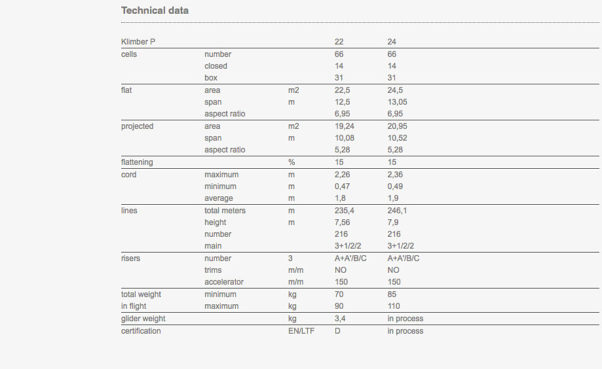 ---
• Got news?
Send it to us at news@xccontent.local.
Subscribe to the world's favourite hang gliding and paragliding magazine home
Never miss an issue
Our subscribers receive 10 issues a year, the annual Travel Guide and exclusive access to competitions and offers
Subscribe today