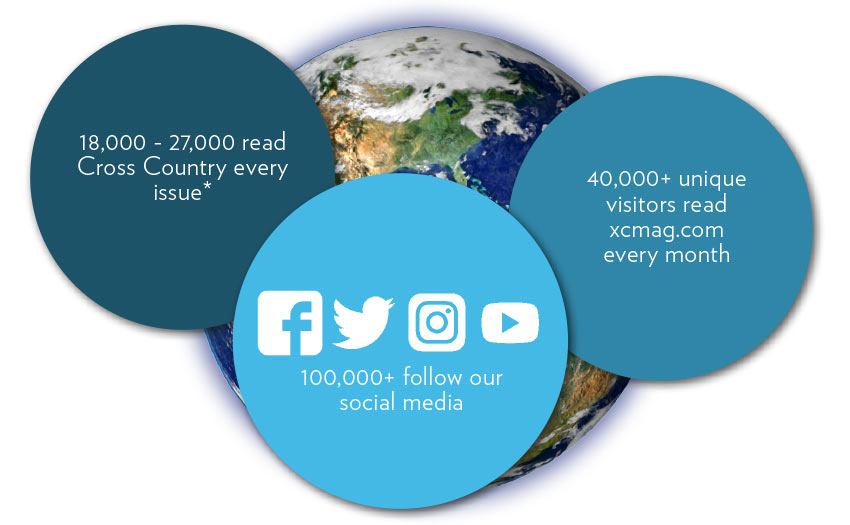 Cross Country's circulation has steadily grown, and we now have shop sales and subscribers in 75 countries. That makes Cross Country the only worldwide flying magazine.
Circulation is strong in Europe, the USA, Australasia and the Far East, and is also growing in important emerging markets like Eastern Europe and South America.
Research shows we are especially well-read by influential pilot groups – instructors, retailers and competition pilots.
Online we reach 40,000 visitors a month through our web page, and have more than 110,000 social media followers across Facebook, Instagram and Twitter.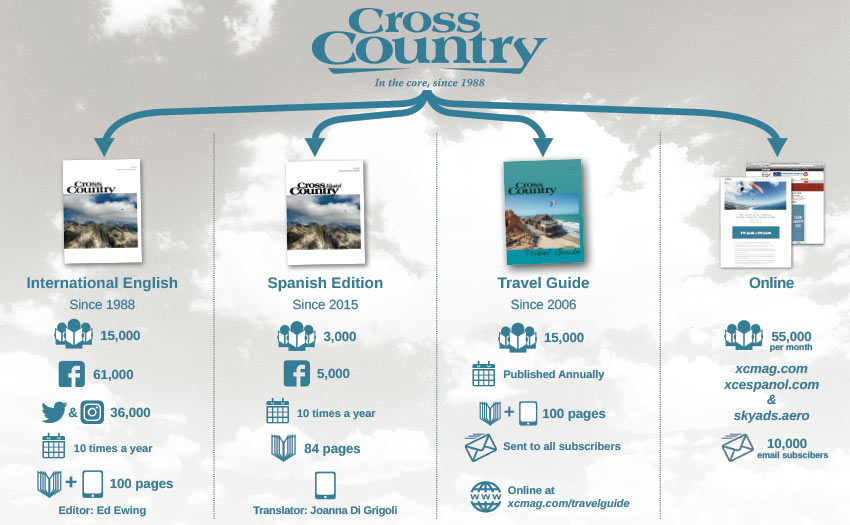 Get in touch
Please drop Verity a line on advertising@xcmag.com, Skype us on 'xcmagazine' or ring on +44 1273 256 090.