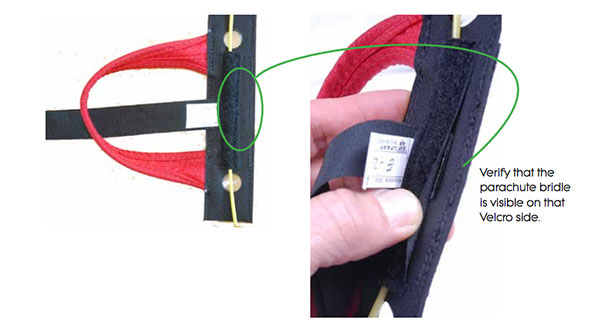 Sup'Air have updated their list of harnesses affected by a safety notice issued at the end of April.
The safety warning is about reserve parachute handles on the following paraglider harnesses:
Skypper
Evo XC2
Evo XC3
Shamane
Shamane FR
Vamp
Profeel
Acro 3
Acro Base
Sup'Air say that a few reserve parachute deployment handles equipping these harnesses have a manufacturing defect.
The defect means the deployment system is taken out of certification, and that in "specific instances" it is possible that the strap connecting the handle to the pod could break during the extraction sequence.
Sup'Air have uploaded a pdf detailing the fault in photographs with instructions on how to check your harness. If the harness does not conform, then pilots are asked to contact their Sup'Air dealer.
Sup'Air also add that they apologise for the inconvenience.
Download the pdf safety notice
Sup'Air's safety notice archive 
This article was updated on 8 May 2014 to include extra harnesses affected by this issue.
---
• Got news? Send it to us at news@xccontent.local
Buy and sell gear on Skyads.aero