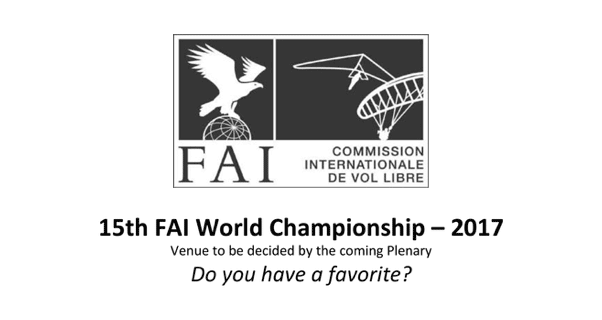 Where do you want the 2017 Paragliding World Championships to be held?
We are looking for international competition pilots to take part in this online poll: just choose your preferred venue.
Please DO NOT vote if there's no chance of you being there, though!
The aim is to help CIVL gauge pilot opinion before their next meeting this February.
More information at www.fai.org/hang-gliding-and-paragliding.
[poll id="10″]