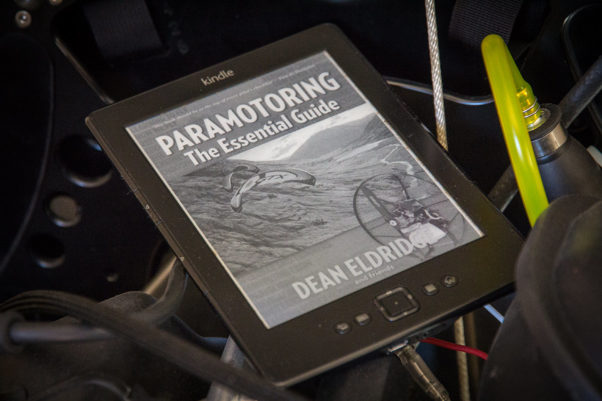 Paramotoring The Essential Guide has been released as an ebook on Kindle and Kobo.
Written by Dean Eldridge as a guide for powered-paraglider pilots who want to know more about the skill, art and pleasure of flying a paramotor, it is packed with the latest information on techniques and equipment, with contributions from some of the best instructors and pilots in the world.
It draws on real-world experience from across the sport of paramotoring, all brought together in one easy-to-read book illustrated with clear diagrams and superb photography.
Professionally edited and produced, it includes:
• Over 50 chapters to help you become a better pilot
• Numerous explanatory photos and illustrations
• Straightforward explanations of the technology involved
• Expert basic advice: from how to hold the brakes to nailing your launches every time
• Essential intermediate knowledge: from buying secondhand equipment to leaving the airfield; from planning your first cross country flights to flying with others and managing out-landings
• Advanced techniques including: slalom flying, trikes, tandem, flying cross country and more
• 'How to' chapters on understanding and maintaining your engine
• Hundreds of tips to help you get the most out of your flying
The print edition of the book was first published in 2015. The ebook edition has been specially formatted for e-readers and was published in March 2017.
Download it for:
Never miss an issue
Our subscribers receive 10 issues a year, the annual Travel Guide and exclusive access to competitions and offers
Subscribe today