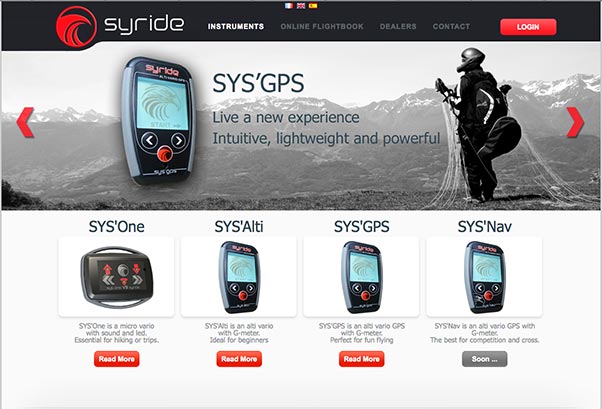 French company Syride have launched a new website dedicated to their range of riser mounted instruments.
The company's instruments range goes from a simple audio only mini vario to the riser mounted SYS'GPS, which as the name suggests includes a GPS and logger. The company have announced the forthcoming SYS'Nav aimed at competition and cross country pilots but retaining the same small form factor.
As well as the new website the company has released new firmware for the current instruments, bringing additional functionality and more fields that can be displayed including a graphic wind direction and speed readout.
More at instruments.syride.com
We reviewed the SYS'GPS in issue 150 of Cross Country 
---
• Got news? Send it to us at news@xccontent.local
Buy and sell gear on Skyads.aero
– See more at: http://xcmag.com/2014/04/nova-celebrates-25-years-in-the-pink/#sthash.11XKiovA.dpuf