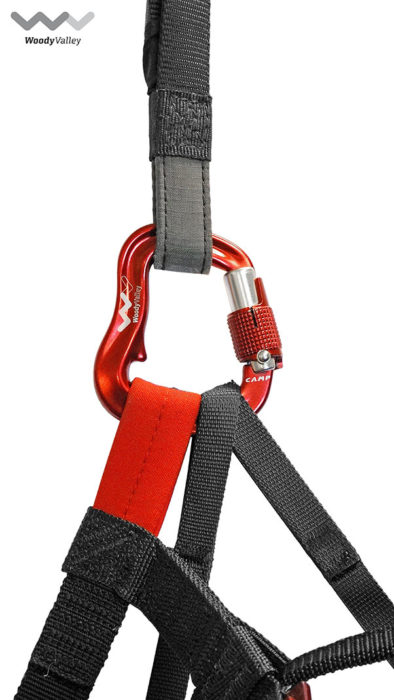 Woody Valley, in collaboration with Camp, developed the Skyway karabiner specifically for paragliding use. 
It weighs just 48g and has a variable cross-section with increased strength (compared to the 14g-heavier Camp Para Twist Lock Evolution karabiner which preceded it) at the critical points.
Features
Thin and rounded end for easy hooking into the glider riser
Slightly tilted upper side allowing even narrow risers to slide smoothly into the right position
Blocking tooth preventing the karabiner from turning upside down through the webbing loop
Lower side designed to help the correct placement of the rear adjustment webbings
Raised fulcrum of the opening bar to prevent the ferrule from rubbing against the webbing and to ensure an effective opening when needed
Woody Valley say. "All tests conducted by the Politecnico of Turin showed a higher resistance during working cycles than our former karabiner model used since 2009".
---
• Got news?
Send it to us at news@xccontent.local.
Subscribe to the world's favourite hang gliding and paragliding magazine home
Never miss an issue
Our subscribers receive 10 issues a year, the annual Travel Guide and exclusive access to competitions and offers
Subscribe today