Nov
15
Thu
Kendal MFF: Ozone Free-Flight Session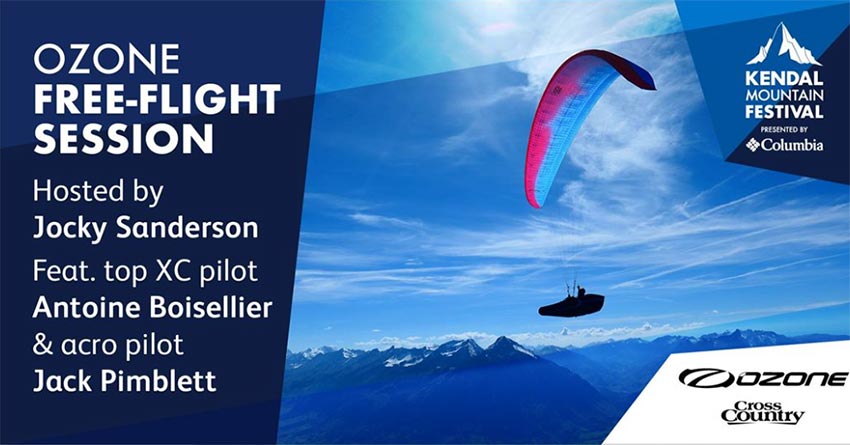 Hang glider and paraglider adventure pilot Antoine Boisellier, and the UK's young acro star Jack Pimblett, will be among the speakers at the Ozone Free Flight Session on 15 November 2018.
Hosted by Jocky Sanderson, the session is just one part of the four-day Kendal Mountain Film Festival, which runs from 15-18 November 2018.
The Ozone Free Flight Session starts at 19:30 on Thursday 15 November at Kendal Town Hall. Tickets are on sale now and cost £12.50 for adults, or £7.50 for under-18s.
The full program of events can be seen here.