May
31
Thu
Kössen Super Paragliding Testival

@ Koessen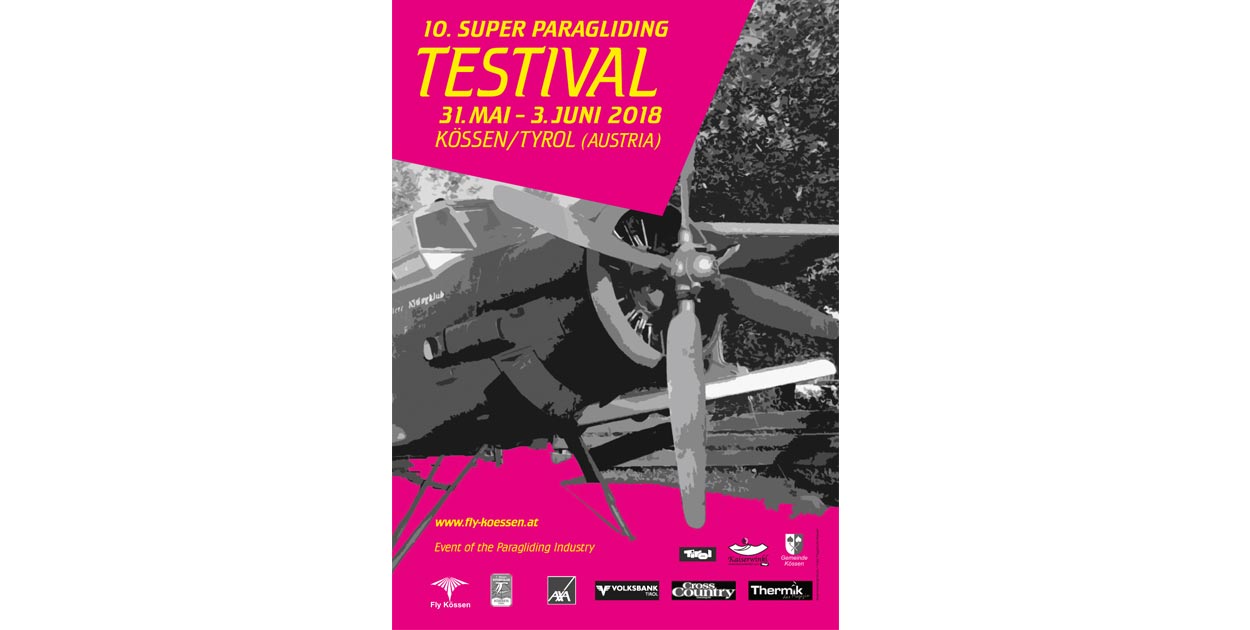 The tenth Kössen Paragliding Testival is on from 31 May to 3 June 2018.
Last year saw record crowds at the Austrian event, with 4,300 pilots and 7,500 flights flown over four days. It's rapidly becoming a must-attend for everyone in the paragliding industry.
The idea of the festival is that pilots can turn up, drop off their passport in exchange for a demo wing, and then use the cablecar to swiftly head up for a test fly. Dedicated pilots can fly lots of wings.
Mar
30
Sat
Paragliding Academy Testival 2019

@ Hündlebahn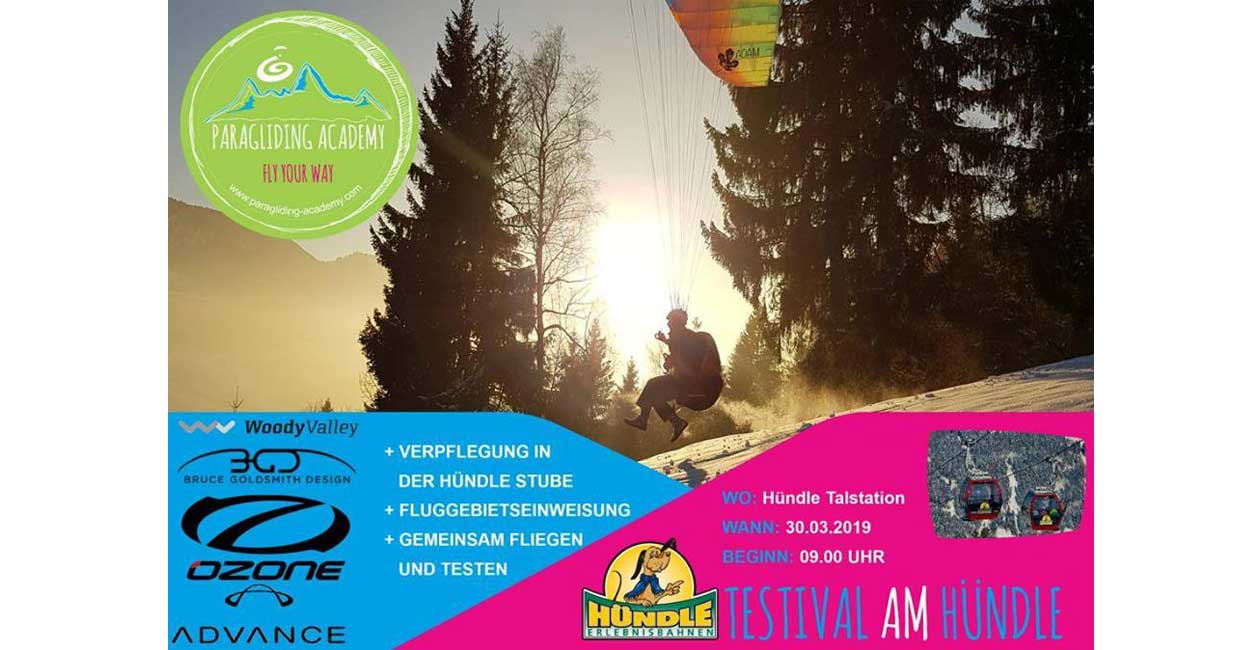 German flight school Paragliding Academy will be holding a one-day testival on 30 March 2019 at the Hündlebahn in Oberstaufen.
They will have test equipment available from Ozone, BGD, Woody Valley and Advance.
May
30
Thu
Super Paragliding Testival Kössen 2019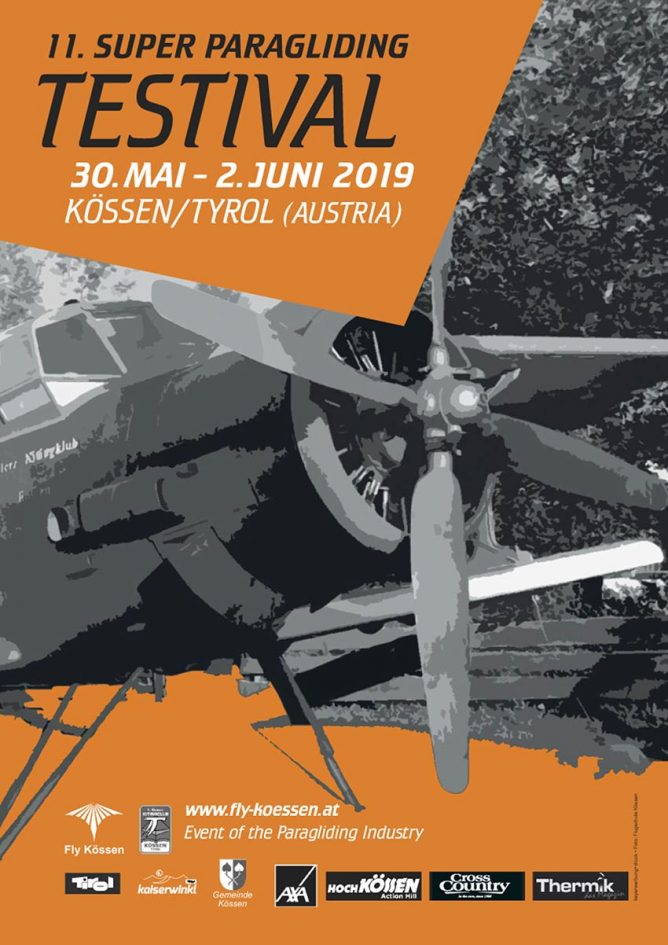 The dates to note for this year's Super Paragliding Testival are 30 May to 2 June 2019.
Pilots are invited to come along and test wings and harnesses (solo only – no tandem flights allowed at the event).
You can walk to the ski lifts from the landing field where the manufacturers' stands will be set up, and where the Fliegerbar will be serving cold beer and weisswurst (white sausage); then fly from the north-facing mountain slope, known for its gentle thermals.