Aug
1
Thu
Coupe Icare China 2019

@ Mount Sishe, Jimo district, Qingdao city, China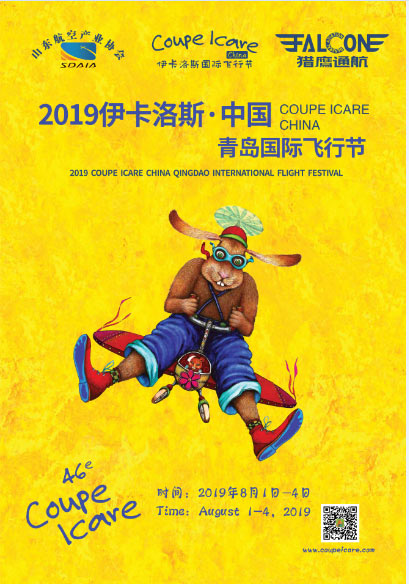 After a successful first year in Qilian, the Chinese edition of the Coupe Icare is this year being held near Quindao city southeast of Beijing.
The organisers say "July and August are the most amazing time in Qingdao! Pilots and visitors can enjoy both Coupe Icare China Flying Festival (01-04 August) and Qingdao International Beer Festival."
For more details see paraglidingchina.org
Sep
27
Fri
Pakistan International Paragliding Cup
Come to the high mountains of Pakistan for the first Pakistan International paragliding Cup, which is to be held in Muzaffarabad.
Dave Snowden will be Meet Director, and there are places for up to 120 pilots to compete in Elite ( up to 100km tasks) and Sports (up to 50km) categories.
It's high-mountain terrain: "The region of Azad Jamu and Kashmir offers mountain paragliding from accessible launches into ranges which rise to 6,000-8,000m."
Pilots can also opt to sign up for a 6-day tour to Hunza in the inner Karakoram after the competition (US$400).