Sep
8
Sat
Mega Festival del Aire, Argentina

@ San Pedro Airport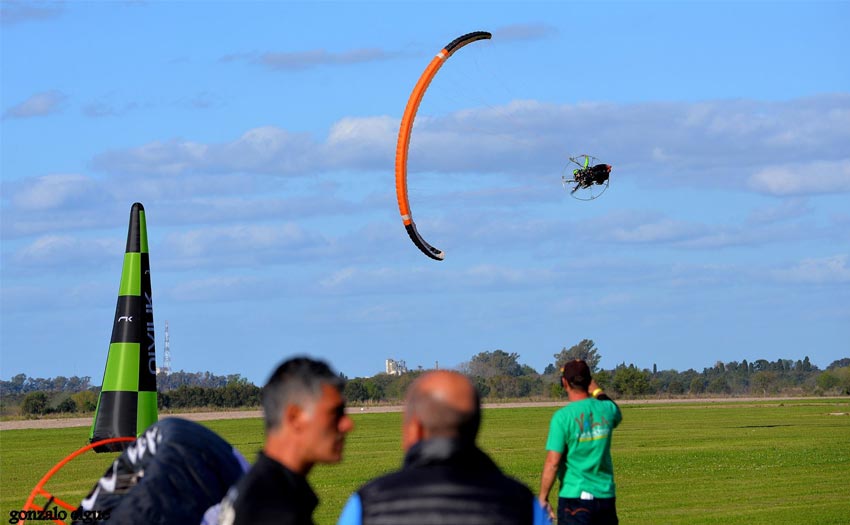 This Argentinean festival celebrates all things free-flight. This year it takes place from 8-9 September, at San Pedro airport northeast of Buenos Aires.
The festival's goal is to promote the sport among non-flyers, and there are lots of airshows including PPG acro, skydiving, paramotoring, paragliding and hang gliding, free-flight biplanes and hot air balloons. The site is a flatland location so pilots should be tow qualified to fly.
The festival was born in 2016 and the first edition saw 14,000 visitors. 160 pilots took to the skies, and 180kg of food were collected to be donated locally. In 2017 the number of visitors rose to 20,000 people, with twice as many pilots and twice the weight of food donations collected.
More on the event's Facebook page.
Nov
9
Sat
PWC 2019 Argentina: Loma Bola
The fifth and final round of the 2019 Paragliding World Cup tour will now be held in Loma Bola, Argentina (the event planned in Mexico was cancelled).
The other dates on the tour are:
Coeur de Savoie, France 25 May – 1 Jun
Manteigas, Portugal 29 Jun – 6 Jul 2019
Pico do Gaviao, Brazil 7-14 Sep 2019