Mar
30
Sat
Paragliding Academy Testival 2019

@ Hündlebahn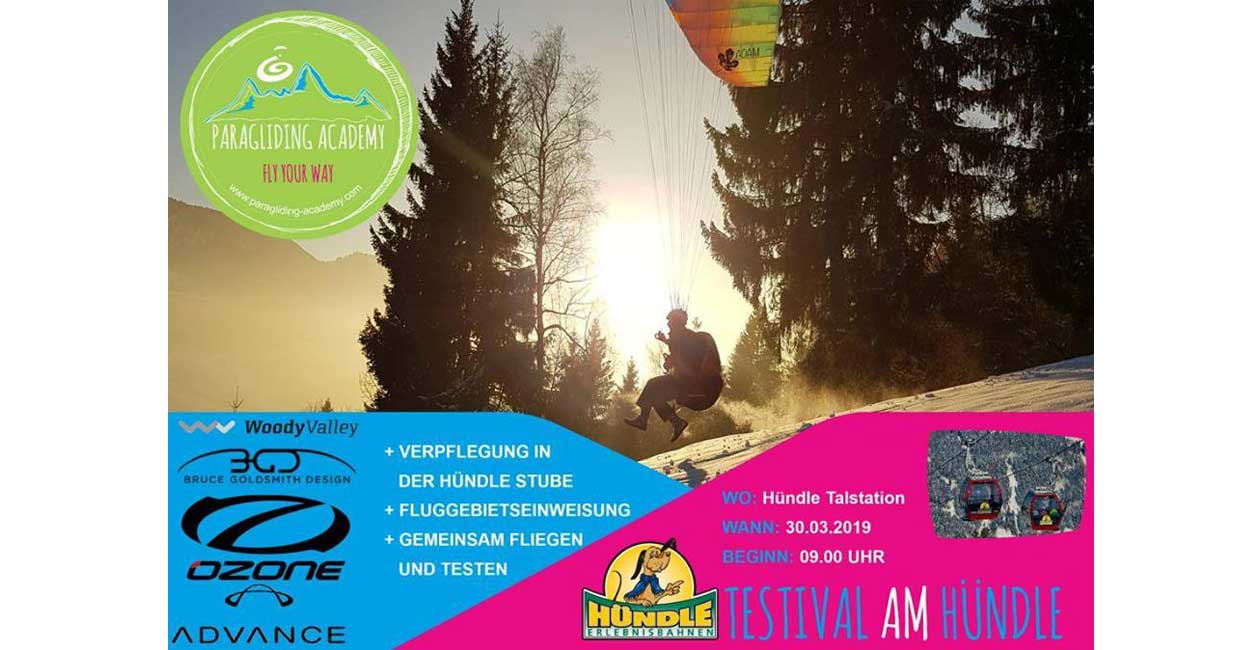 German flight school Paragliding Academy will be holding a one-day testival on 30 March 2019 at the Hündlebahn in Oberstaufen.
They will have test equipment available from Ozone, BGD, Woody Valley and Advance.
May
30
Thu
Super Paragliding Testival Kössen 2019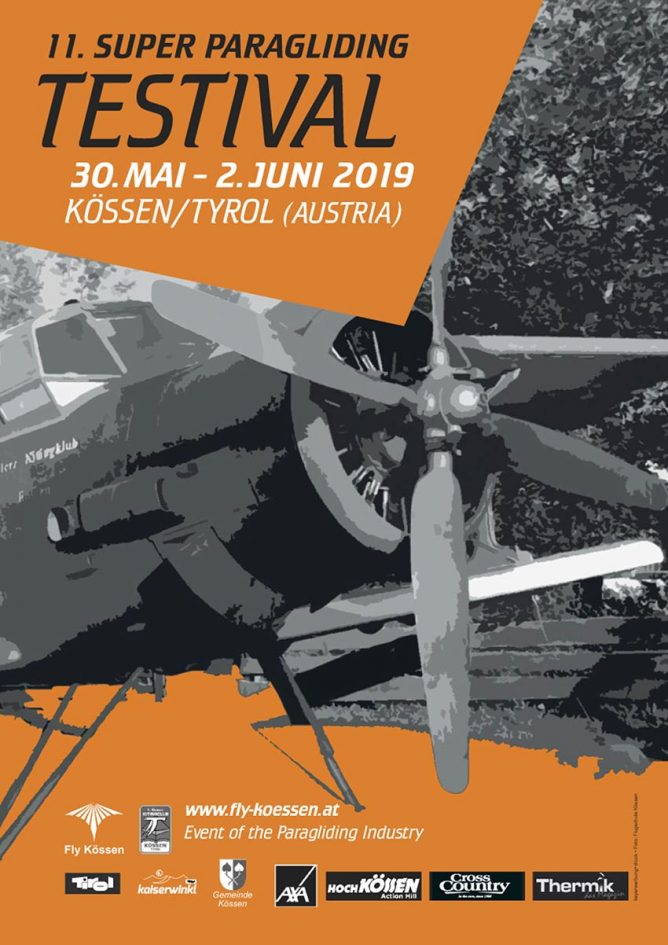 The dates to note for this year's Super Paragliding Testival are 30 May to 2 June 2019.
Pilots are invited to come along and test wings and harnesses (solo only – no tandem flights allowed at the event).
You can walk to the ski lifts from the landing field where the manufacturers' stands will be set up, and where the Fliegerbar will be serving cold beer and weisswurst (white sausage); then fly from the north-facing mountain slope, known for its gentle thermals.
Jul
11
Thu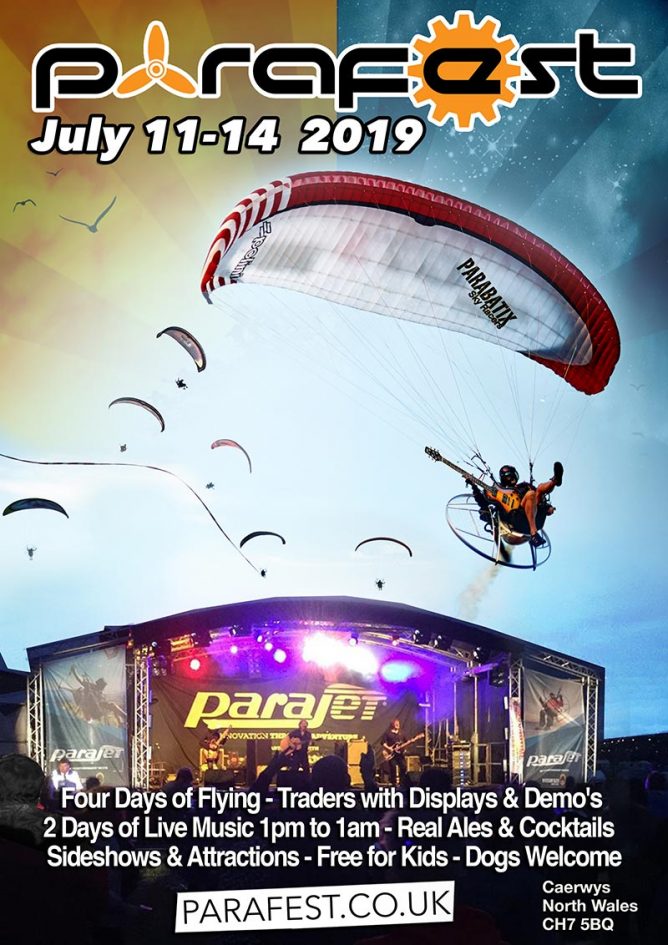 The UK's music and flying festival, Parafest, returns to the stunning setting of Caerwys in North Wales in July 2019.
Parafest is the UK's only event for all foot launched and single-seat trike aviation. The festival site is ideally placed for access to both coastal and mountain flying, with several North Wales flying sites a short drive away for free-flyers, and a dedicated field for powered craft to use from Thursday to Sunday.
There will be a trade show with demo equipment available, and the British Vintage Hang Glider Rally will be on site with up to 40 fully rigged gliders charting the history of UK hang gliding from its beginnings to the present day.
The pilot-run 'Fly Inn' bar will be stocked with Welsh real ales, gins, rums, Pimms, Prosecco, cocktails and more. In addition there will be arts and crafts markets, a children's area, live music from 1pm to 1am on the Friday and Saturday nights, sideshows and much more.
Tickets are on sale now and cost £65 for pilots (Thursday to Sunday) or £55 for non-flyers. Under-16s are free and dogs are welcome. Organisers warn, "Parafest sells out to capacity every year and tickets must be bought in advance from the website".