Feb
5
Tue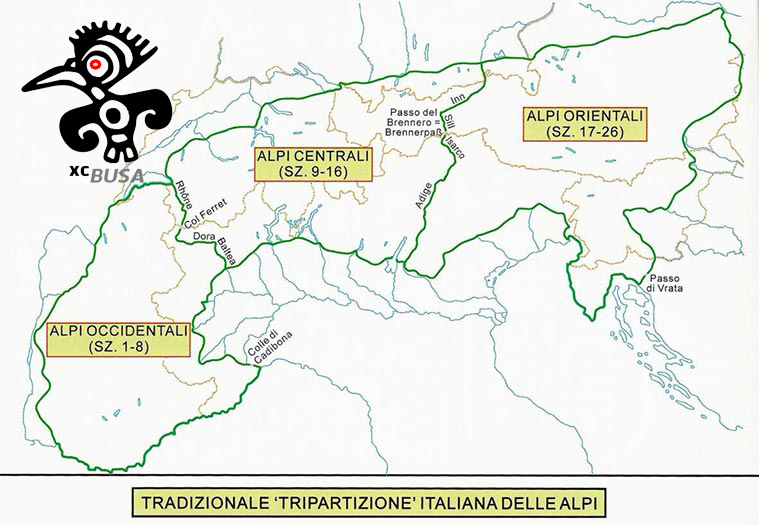 XCBusa is an annual paragliding competition that has been run by the Busa Flying Team in the Lake Garda area of Italy since 2014.
Scores take into account three flights. These can be flown any time between February and October but must meet specific criteria. Two must be declared before the flight is flown, and a third can be declared within 24 hours afterwards. The specific criteria can be studied on XCbusa.com.
There are always good prizes on offer, and this year the first prize is a Woody Valley GTO Light harness.
Aug
18
Sun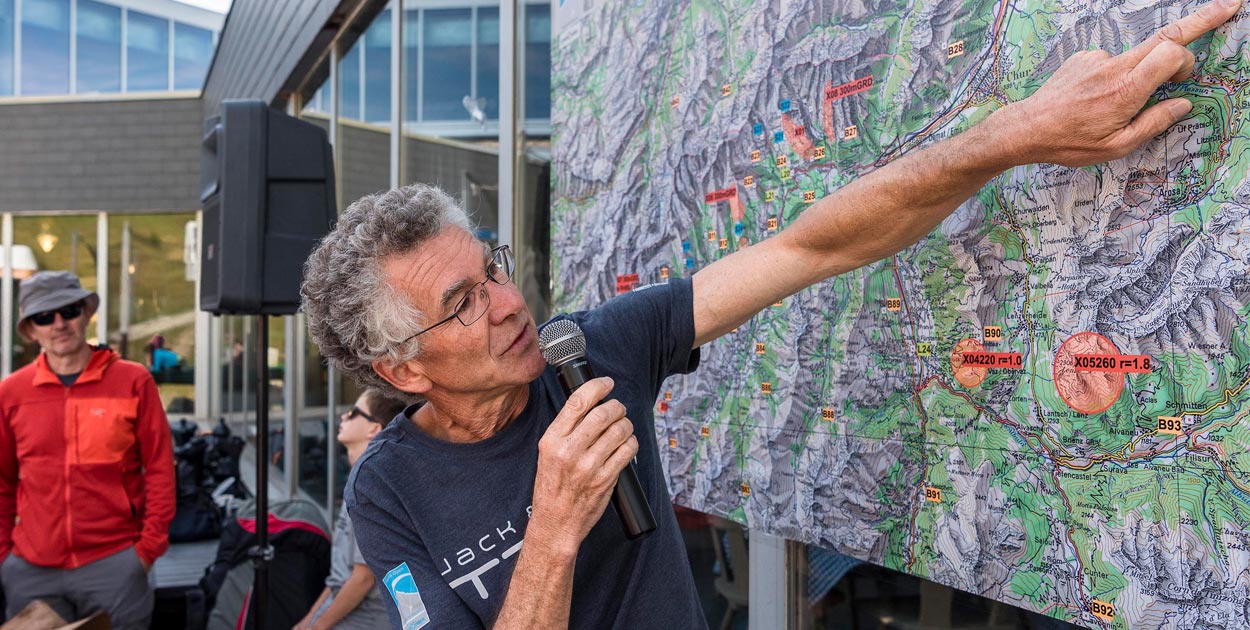 The Disentis Open is an FAI cat 2 "educational open", that will be held in Switzerland from 18-24 August 2019.
Meet director Martin Scheel will give daily briefings and weather forecasts (pictured above, photo by Andy Busslinger), and there will be lectures and workshops throughout the week. Speakers include Urs Haari (on emergency systems), Jörg Ewald (instruments) and Urs Braun (mental training).
Prizes and rankings will be for Open and Sport Classes (up to EN C).
Registration opens 1 May 2019. The entry fee is CHF 295 for Swiss nationals, or €250 for non-Swiss. Pilots ranking in the top 50 of the WPRS get a free place.
Ubaye Paragliding Contest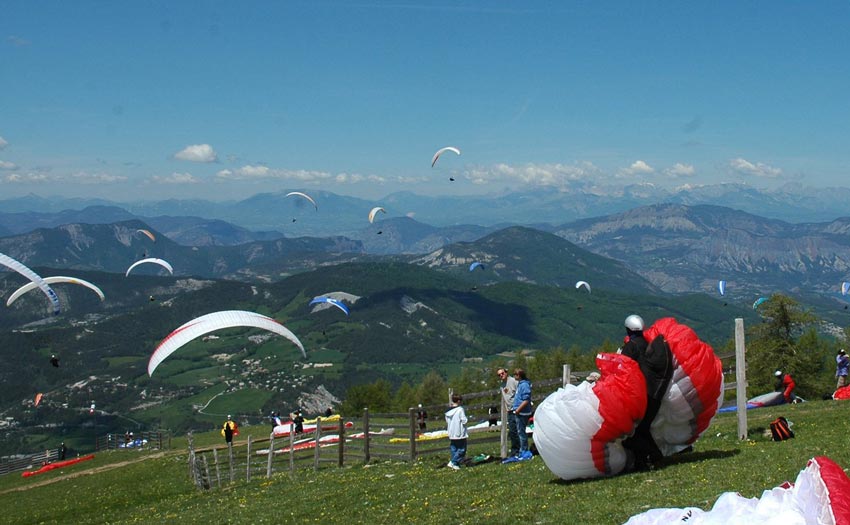 The inaugural Ubaye Paragliding Contest will be held at St-Jean de Montclar in southern France from 18-23 August.
Organisers say this is the best time of year to free-fly here, and pilots can expect large, reliable thermals. Launch will usually be from the Plateau de la Chau or St Vincent-les-Forts, with routes making use of the long Dormillouse ridge.
In case of non-flyable days there are plenty of other things to do, including kitesurfing, hiking and mountain biking.
Registration: parapente.ffvl.fr
More info: Airtribune
Sep
19
Thu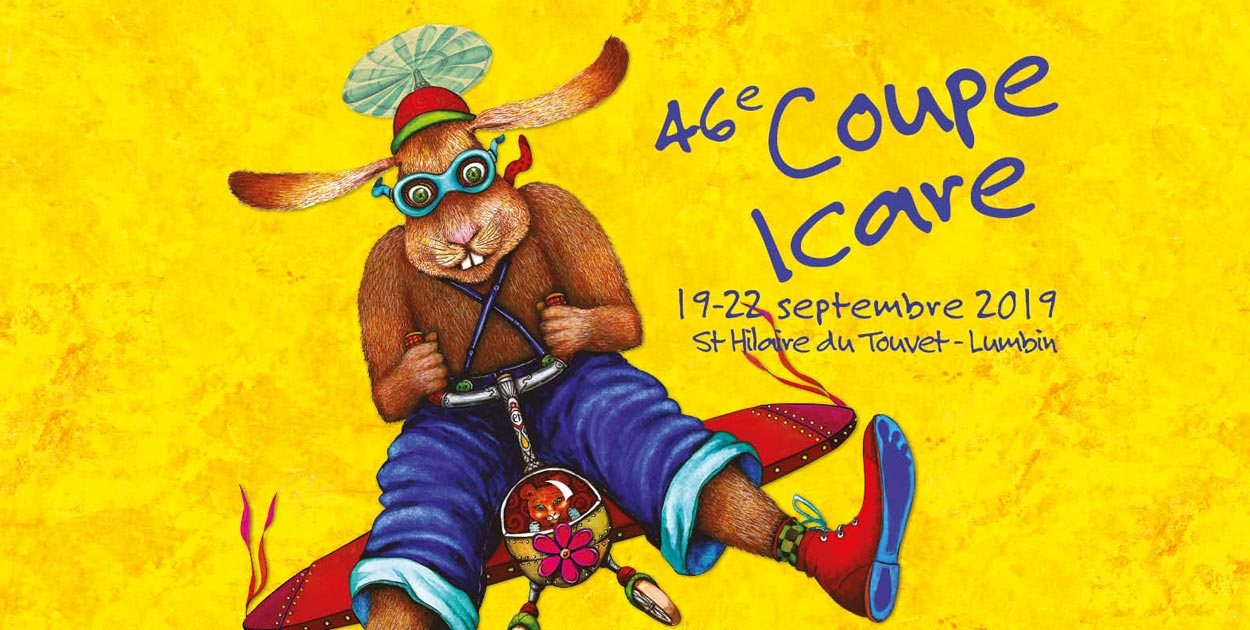 The magical mayhem of the Coupe Icare takes place on the third weekend of September at Saint Hilaire du Touvet and the Lumbin landing field near Grenoble in the south of France.
This year's festival pays homage to the great Leonardo Da Vinci, who died 500 years ago! There will be an exhibition at the church of Saint Hilaire and shows on the theme of the great Italian inventor.
A huge trade show takes over two large marquees as well as outdoor stands; demonstration flights from all sorts of craft fill the sky, and the fancy-dress fly down is one of the event's biggest draws, with some truly crazy costumes. Don't forget the all-important film festival that runs throughout the long weekend. As well as all of this, the south take-off becomes a children's wonderland, with activities from kite-making to science lessons to meeting birds of prey.
Paragliding from the sites during the daytimes is restricted to fancy-dress competitors and authorised pilots, but plenty make the early-morning hike to the Dent de Crolles if conditions allow, for a morning fly down among hot air balloons.