Aug
18
Sun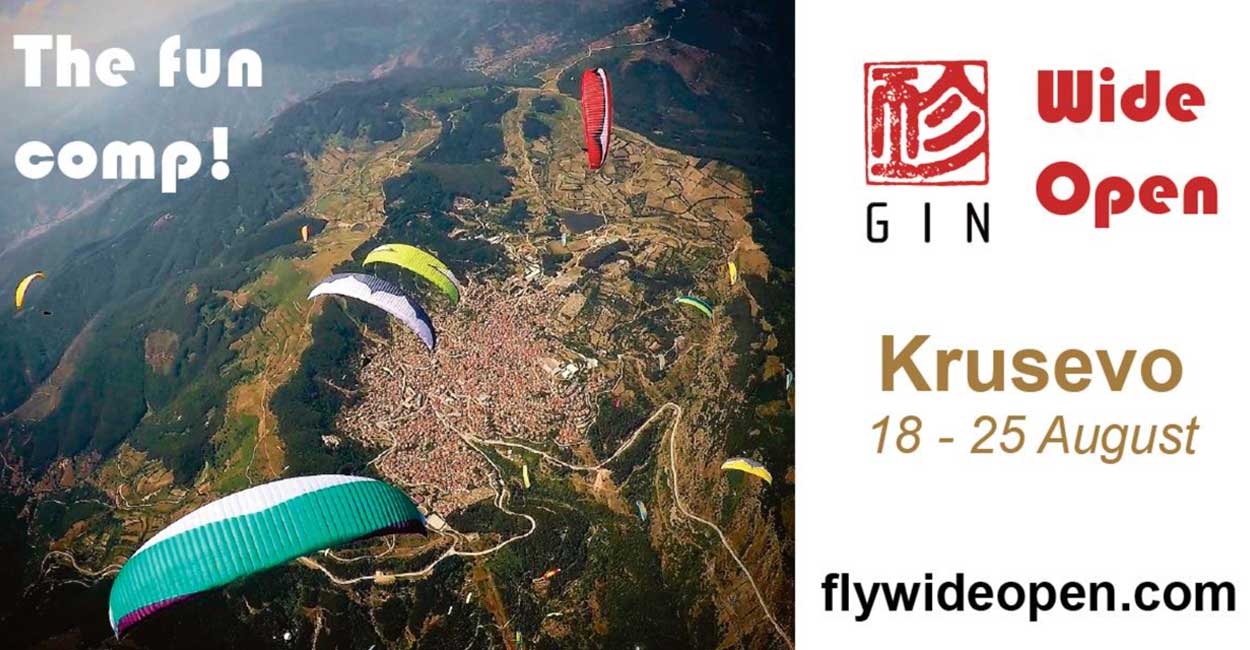 The 2019 Gin Wide Open competition is to take place in Kruševo in southern Macedonia, from 18-25 August 2019.
The location has been chosen for its reliable flying conditions, interesting mixed mountains and flatland terrain and plentiful land-out options.
It's "less about full-bar racing and more about flying with friends old and new. This is a social event with the emphasis on fun and learning", says organiser Toby Colombé.
The Gin Wide Open is primarily aimed at EN-B and EN-C pilots, and is a good introduction to competition flying with the opportunity to learn from experienced Gin team pilots.
There are lots of prizes, too including a Gin wing, harness and holiday!