Aug
5
Mon
16th Paragliding World Championships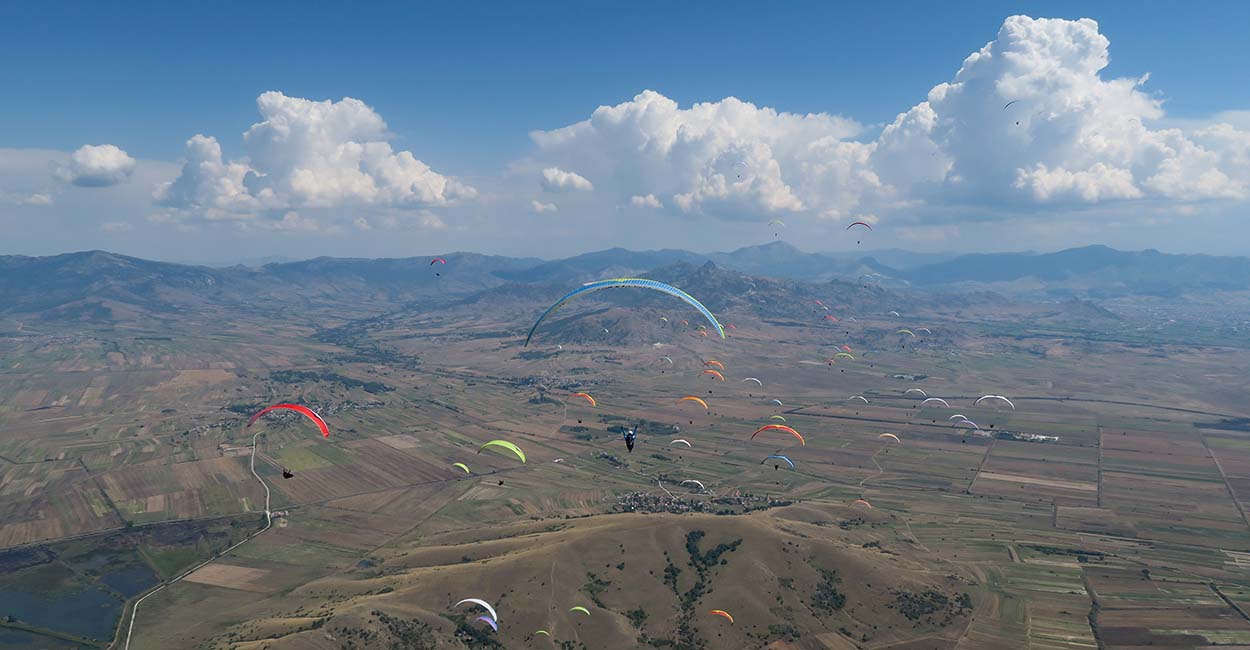 The 16th Paragliding World Championships take place in Krushevo, Macedonia this August.
Will the French be knocked from their top spots? Pierre Rémy and Seiko Fukuoka-Naville are reigning champions, finishing on top in Monte Avena in 2017.
Aug
18
Sun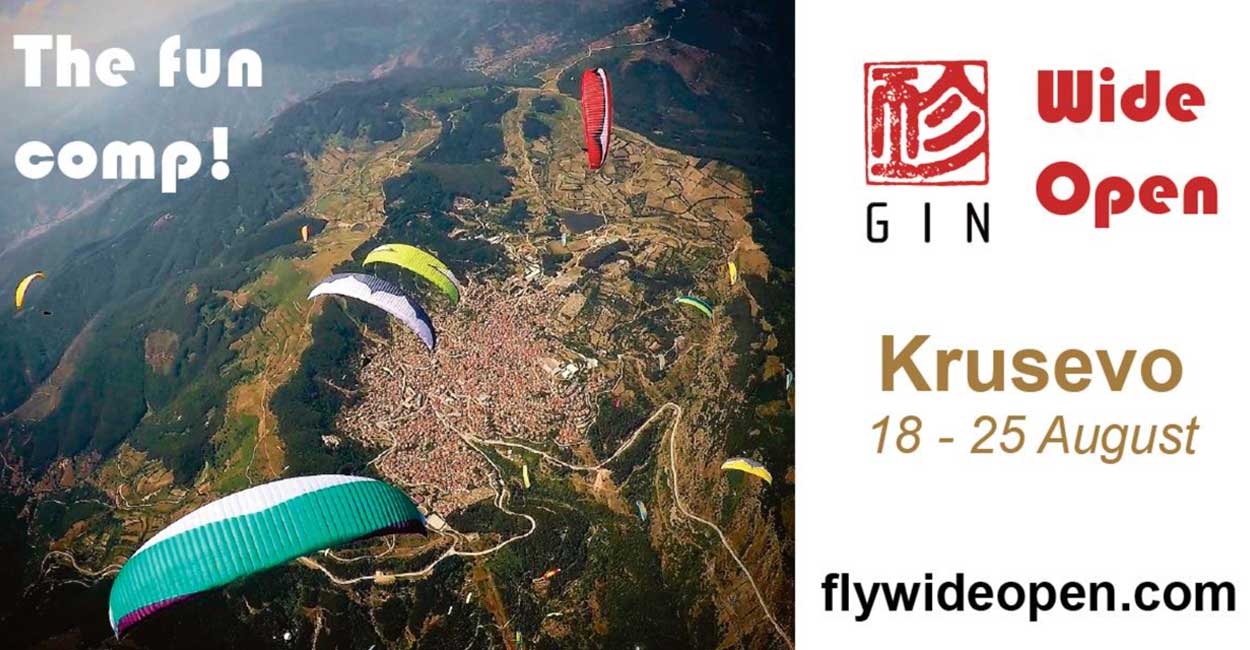 The 2019 Gin Wide Open competition is to take place in Kruševo in southern Macedonia, from 18-25 August 2019.
The location has been chosen for its reliable flying conditions, interesting mixed mountains and flatland terrain and plentiful land-out options.
It's "less about full-bar racing and more about flying with friends old and new. This is a social event with the emphasis on fun and learning", says organiser Toby Colombé.
The Gin Wide Open is primarily aimed at EN-B and EN-C pilots, and is a good introduction to competition flying with the opportunity to learn from experienced Gin team pilots.
There are lots of prizes, too including a Gin wing, harness and holiday!