Aug
31
Sat
Pre-PWC Brazil: Poços de Caldas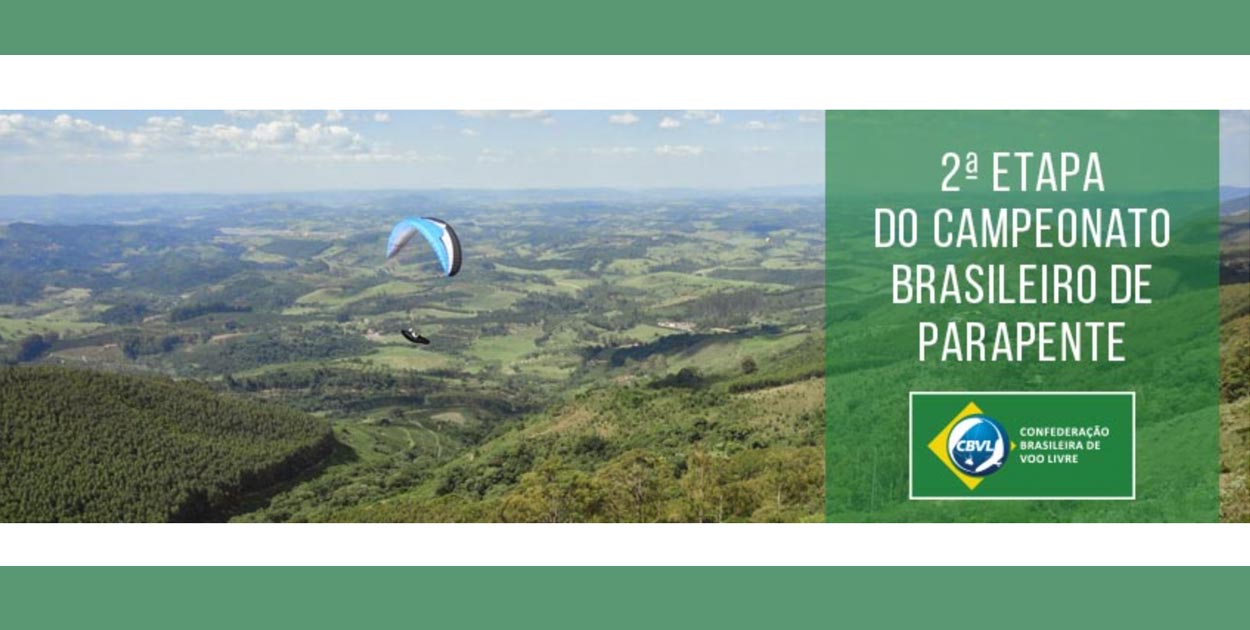 A second Brazilian pre-PWC for 2019 is to be held in Poços de Caldas, Minas Gerais from 31 Aug to 6 Sep, the week before the PWC round in Pico do Gaviao.
It is also the second round of the Brazilian National Championships.
Sep
7
Sat
PWC 2019 Brazil: Pico do Gaviao
The fourth round of the 2019 Paragliding World Cup tour takes place at Pico do Gaviao, Brazil from 17-14 Sep 2019.
The other dates on the tour are:
Coeur de Savoie, France 25 May – 1 Jun
Manteigas, Portugal 29 Jun – 6 Jul 2019
Loma Bola, Argentina, 9-16 Nov