April marks the start of the season in Europe, which means contests, competitions and flying events. With 40 hang gliding and paragliding comps in the FAI calendar alone we pick some highlights from what's going on around the free-flying world.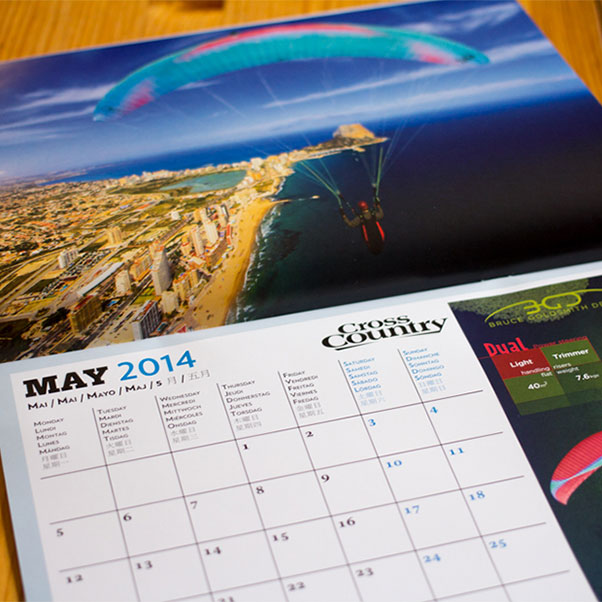 CUBAN PARAGLIDING NATIONALS
Competition and fiesta
31 March to 6 April
Cuban pilots are known for their generous welcome of foreign free-flyers. Competitors in this event can expect an unforgettable experience rather than a conventional comp.
More info
THE KOVK PARAGLIDING OPEN, SLOVENIA
XC competition
20-25 April
An FAI Cat 2 competition aiming to be a "friendly, high quality event." Discounted camping and not too expensive at only €95 entry fee.
More info
BRAZILIAN PARAGLIDING NATIONALS
XC competition
27 April to 3 May
Governador Valadares will host the Nationals this year. Twenty slots are held open for overseas pilots, with a special registration process available in English for those not up to speed in Portuguese.
More info
BORNES TO FLY
Paragliding adventure race
1-4 May
Like a mini X-Alps but based only around the Annecy region and over a long weekend instead of a long two weeks. Live tracking doubles the fun.
More info
ST ANDRE HANG GLIDING OPEN
XC competition
8-11 May
An FAI Cat 2 competition for Class 1, 2 and 5 hang gliders. Expect amazing racing around this classic venue.
More info
FLYTEC AMERICUS CUP
18-24 May
XC hang gliding competition
The second Flytec Americas Cup is also the US National Championships and rated Cat 2. "Come join us in the beautiful central Georgia countryside!" say organisers.
More info
GREEN DRAGONS LONDON AIR SHOW
24-26 May
Fly in
Featuring paragliding, paramotoring, hang gliding, hot air ballooning and more, this is a three day free-flying party weekend a stone's throw from the UK capital.
More info
PWC, FRANCE
24-31 May
XC competition
The travelling jamboree that is the PWC comes to Chambery, France, its spiritual home, for a week of high-level action.
More info
SUPER PARAGLIDING TESTIVAL
29 May to 1 June
Flying testival
One of the biggest 'testivals' of the year. Come and test any number of gliders and harnesses leaving only your passport for security. Take the cable car up, fly down, swap gliders, do it again.
More info
See more events on our calendar, with links to the complete FAI diary.
Send your events to news@xccontent.local
---
• Got news? Send it to us at news@xccontent.local
Buy and sell gear on Skyads.aero
Never miss an issue
Our subscribers receive 10 issues a year, the annual Travel Guide and exclusive access to competitions and offers
Subscribe today