X-Eryri is a new event for 2021: a hike-and-fly adventure race in the mountains of North Wales.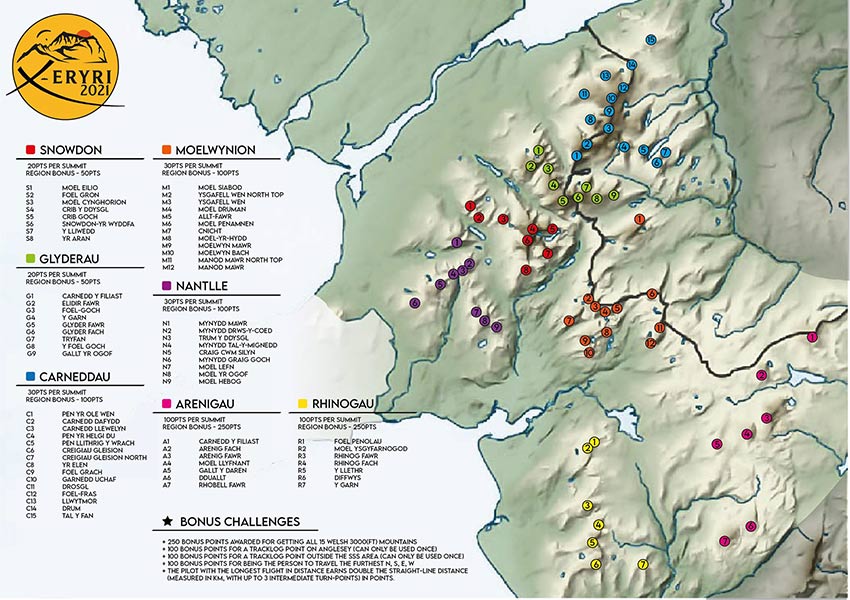 It's all about bagging peaks – points are awarded for the various summits, with bonuses for getting all 15 3,000ft + mountains in Wales, and for tagging a turn point on the isle of Anglesey! There's also a bonus for the longest flight in the competition.
Organisers say it's designed to be challenging, adventurous, exciting but most of all, fun. Find out more on their Facebook page (link under Details, below).
Tickets here after 9 February 2021.