When:
August 10, 2019 – August 18, 2019 all-day
2019-08-10T00:00:00+01:00
2019-08-19T00:00:00+01:00
Where:
Monte Cucco Park
06028 PG
Italy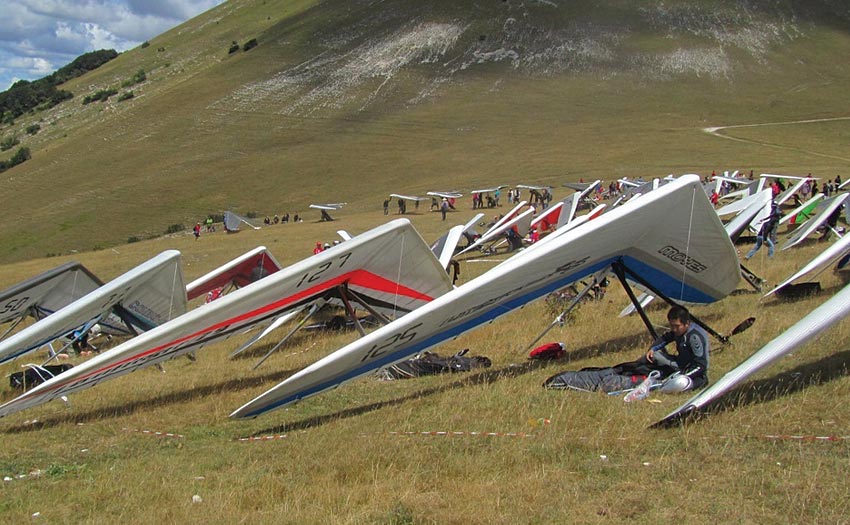 The Italian Open / Monte Cucco International trophy takes place in Sigillo, Italy from 10-18 August 2019, and is to be a test event for the 2020 European Class 1 Championships. 
The flying arena is the Alta Valle del Chiascio and the mountain ridges of the Monte Cucco Massif in Sigillo, a place that has hosted numerous high-level hang gliding competitions before.
The entry fee includes a T-shirt, dinner and packed lunches but pilots need to organise their own lifts to launch and retrieves. The organisation can provide contact details for shuttle drivers if necessary.
Register at Airtribune.com
Never miss an issue
Our subscribers receive 10 issues a year, the annual Travel Guide and exclusive access to competitions and offers
Subscribe today