When:
March 16, 2019 – March 23, 2019 all-day
2019-03-16T00:00:00+00:00
2019-03-24T00:00:00+00:00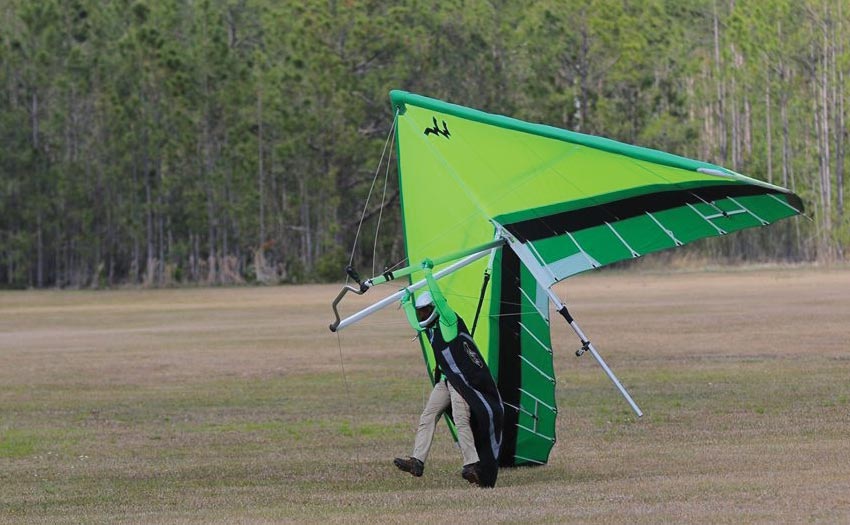 The Cross Country 101 Clinic is a mentoring competition for hang glider pilots that takes place in Groveland, Florida in March 2019.
Organisers say it is a perfect opportunity to learn cross-country skills and stretch your cross-country experience, as well as a great warm-up to the 2019 Green Swamp Sport Klassic, which takes place the following week.
Advanced pilot mentors will be on hand to help small groups of pilots. Evening get-togethers to go over the day's experience are all part of the event, and you can expect flight-instrument lessons and lessons on weather forecasting.
To tae part, pilots need to have a Hang 2 rating with aerotow sign-off. (Aerotow practice and sign-off is available before and during the event).
Helpful instructions: http://ozreport.com/2019crosscountry101helpful.php
The entry fee of $200 includes $100 Wilotree Park Fee. In addition there will be an aerotow fee, likely in the region of $30 per tow.
Never miss an issue
Our subscribers receive 10 issues a year, the annual Travel Guide and exclusive access to competitions and offers
Subscribe today