When:
June 15, 2017 – June 18, 2017 all-day
2017-06-15T00:00:00+01:00
2017-06-19T00:00:00+01:00
Where:
União da Vitória - State of Paraná
Brazil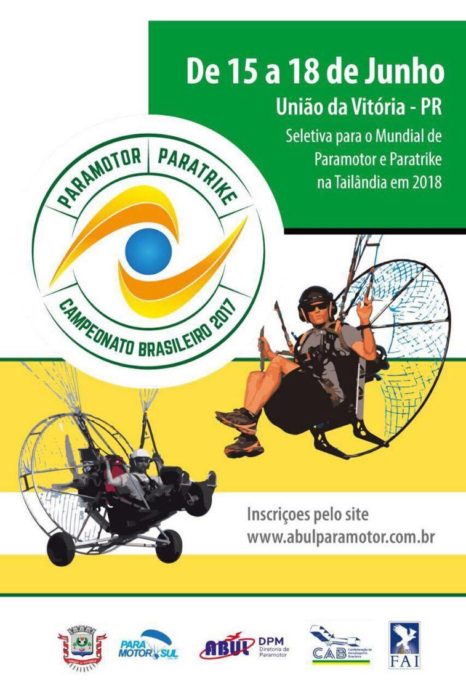 The Brazilian Paramotor and Paratrike Championships 2017 will take place in União da Vitória, Paraná, Brazil, from 15-18 June 2017.
This event will provide the Brazilian national rankings, and will be used to select pilots for the FAI World Championship in Thailand in 2018.
Three tasks (navigation, precision and economy) will validate the Brazilian championships, and there will be solo and tandem foot-launch, and solo and tandem trike categories. Registered pilots get free bed and breakfast!
More information and registration on the event's website.
Never miss an issue
Our subscribers receive 10 issues a year, the annual Travel Guide and exclusive access to competitions and offers
Subscribe today